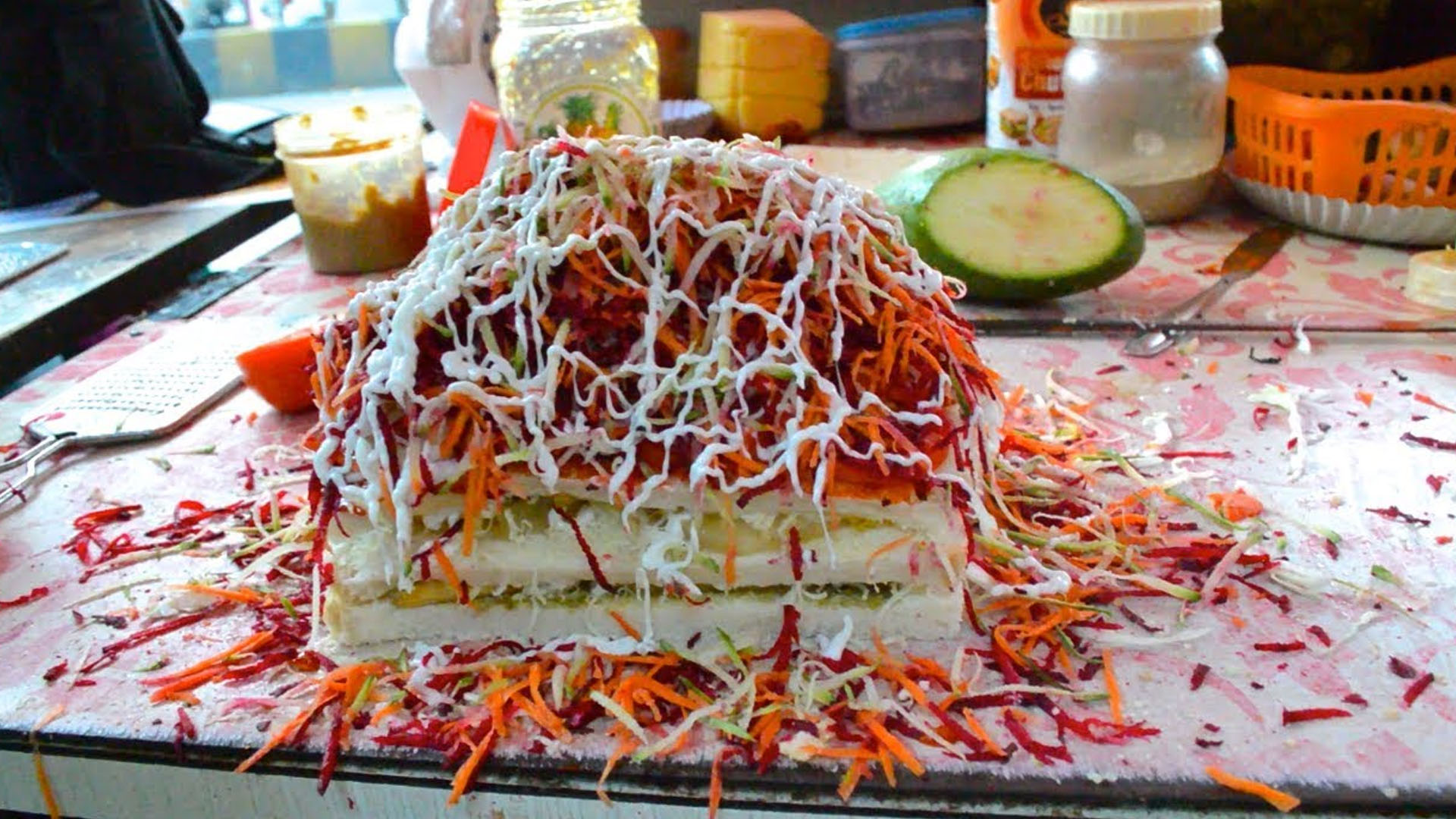 Taste this Cheesiest Sandwich of India
Mumbai is famous for its variety of local street foods. Old Bombay toasty is also liked apart from vada pav and pav bhaji, there's a lot to love and explore. The Bombay toasty is in fact, a much loved snack with slices of juicy tomatoes and cucumbers slipped between crisp and toasted bread. You'll find vendors in almost every nook and corner of the city selling this delicious treat. One such vendor in Mumbai is offering a sandwich which is unlike the Bombay toasty that you can gobble up in minutes. 
 A humble eatery in Borivali, Bipin Big Sandwich, has created probably the biggest and the cheesiest sandwich you'll find in the city and perhaps in the country (if you do not have already come across anything like this before). The humongous sandwich popularly called the Baahubali Sandwich has three layers loaded with a whole host of veggies including baby corn, onions, tomatoes, cabbage and bell peppers.

A good old sandwich is the quickest and the easiest snack to prepare and makes for a great on-the-go meal but the Baahubali Sandwich is nothing like the usual. Of course, we love to stuff our sandwiches with everything we like but how much is too much?
The Sanvich consists of the triple decker sandwich with lots of vegetables and cheese. The man who sells Cheesiest Sandvich uses four slices of white sandwich bread and coats each one of them with butter. Then, he starts skilfully layers them and you can't help but notice how quick he is at it. First comes the green chutney, then some sliced baby corn, followed by onions rounds and some more chutney, then some flower shaped bell peppers, finally lots of grated cheese and a slice of buttered bread.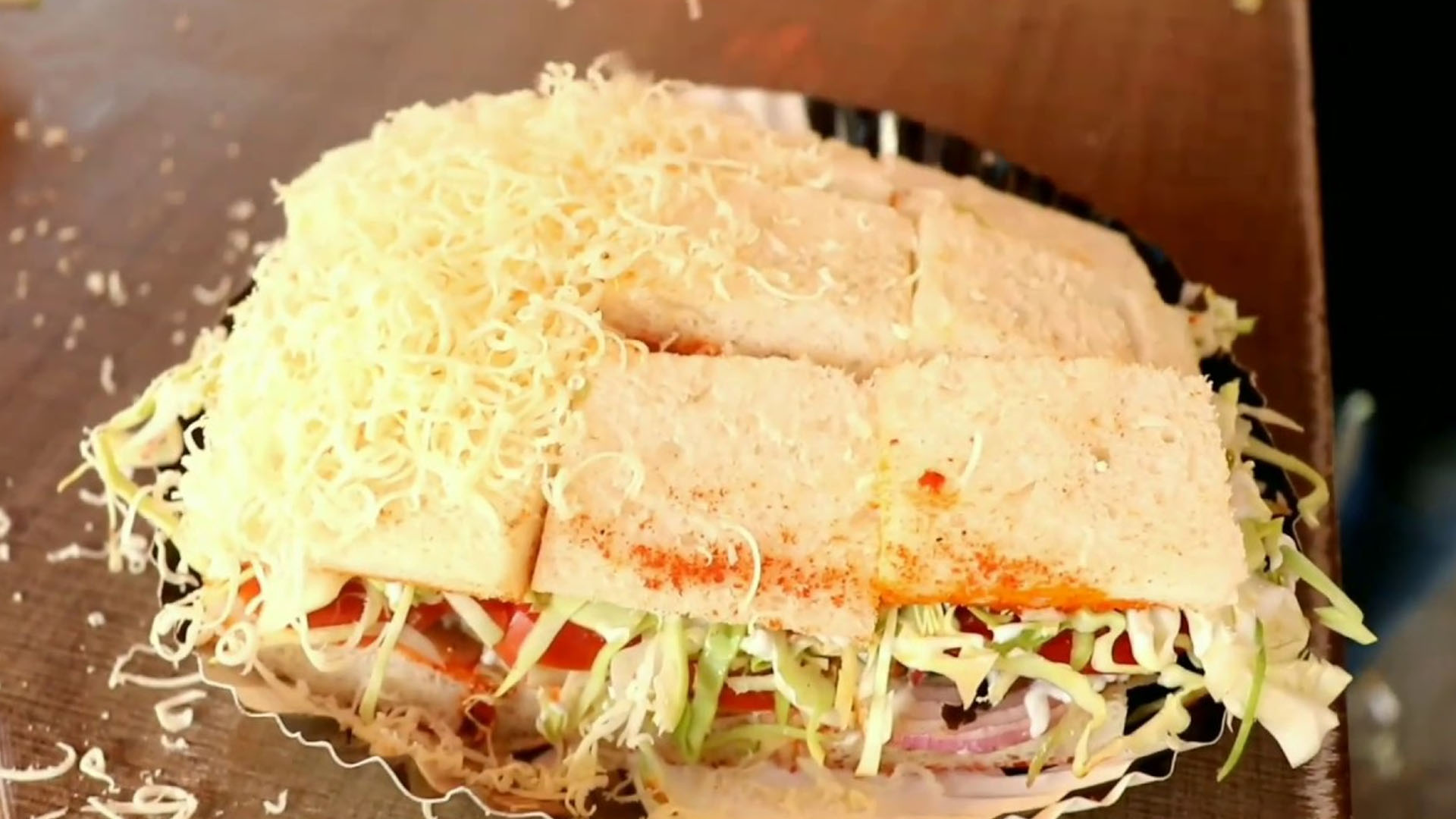 The next layer has pineapples, olives, jalapenos, mayonnaise and lots of grated cheese. He spreads some marmalade on the third slice and tops the sandwich. Finally, for the last layer he smears some fiery red chutney and adds lots of tomatoes, cabbage, mayo, some shredded cabbage, raw mango and beetroot, some more mayo, some special masalas and a whole lot of cheese. The sandwich is finished with a final layer of bread and cut into cubes before serving. But wait, the preparation doesn't stop here! After being plated it is topped with more cheese and crunchy potato chips. This king of sandwiches bursts with tangy, sweet and spicy flavours – all at once. 
 
It is believed that Bipin started selling sandwiches way back in 1975 when he landed in Mumbai from Surat. Some people also call it the giant Junglee Sandwich stuffed with more than 15 ingredients. You really need to challenge yourself to finish the entire sandwich. Can you?