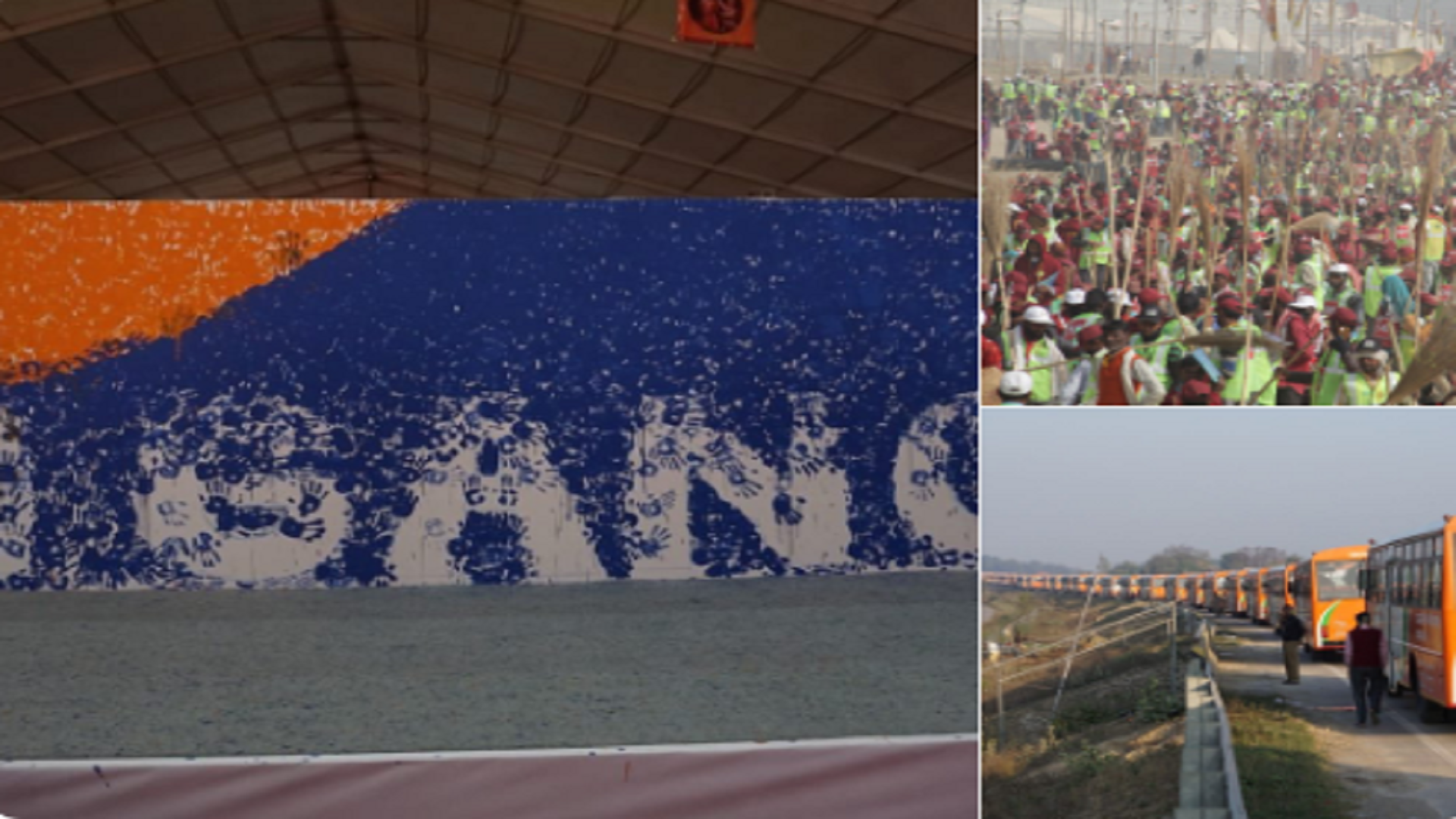 Kumbh Mela struck three world records
India's iconic Kumbh Mela 2019, the world's largest religious gathering has concluded and it has bagged three world records.
The latest fair, held in Prayagraj, Uttar Pradesh visited by an estimated 130- 140 million people, set up records for largest crowd management, largest sanitation drive and largest painting exercise of public sites. The exercises were performed before a team a Guiness for four days, from February 28 to March 3.
Around 503 shuttle buses were pressed into service on the highway in one go for the team on February 28. Several people participated in a painting exercise on March 1 and 10,000 workers engaged in cleaning at the Kumbh, all performing their duties together.
On March 1, over 10,000 people engaged in cleaning and sanitation activities at the same on different venues, setting up a record for the "most people sweeping the floor."
The Longest Parade of Buses by rolling out a fleet of 500 buses lined up for nearly two miles.
The Kumbh 2019 concluded with one more record for "most contribution to a handprint painting in hours," featuring 7,664 people participated. The last record for handprint painting was held by Seoul in which 4,675 people were there.