Kalakand of Alwar tastes delicious
Every city has its own identity, be it the taste or the different eating habits. You must have eaten a lot of Kalakand but the taste of Alwar's kalakand, mawa or milk cake has not been found anywhere.
It comes as a surprise that Alwar in Rajasthan is so popular for a milk-based sweet. There are plenty of shops that sell Kalakand; Nandu Milk Cake Centre, Sudhama Milk Cake, Mansingh Kripaldayal Sweets, Sanjay Sweet House, Deendayal Aggarwal & Sons.
History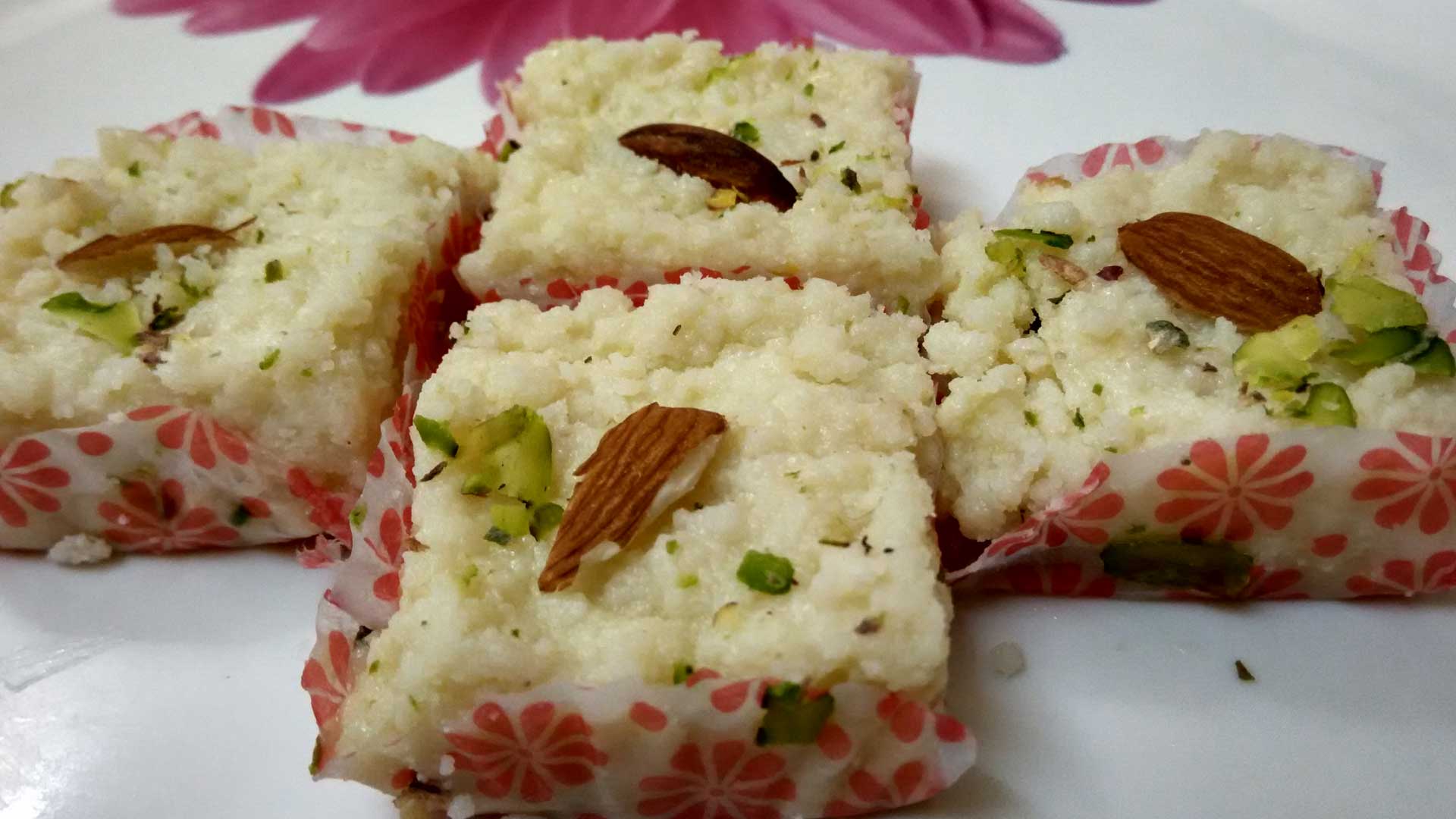 The pioneer is Baba Thakur Das & Sons, located on Hope Circus at the Kalakand Market, which first brought Kalakand to Alwar and has been around since 1947. It is a nondescript place except that the milk cakes from here sell like hot cakes. It is to Baba Thakur Das's credit that the milk cake from Alwar has spawned such a huge industry that today there are over 5,000 persons associated with it and more than 200 shops that sell it. Baba Thakur Dasji came to India from Pakistan, after the Partition. He was a halwai (sweet maker) in Dera Ismail Khan Gaon in Pakistan and, when he reached India, he was sent to Alwar.
Started way back in 1947, the Kalakand has beautifully conquered the taste palates.