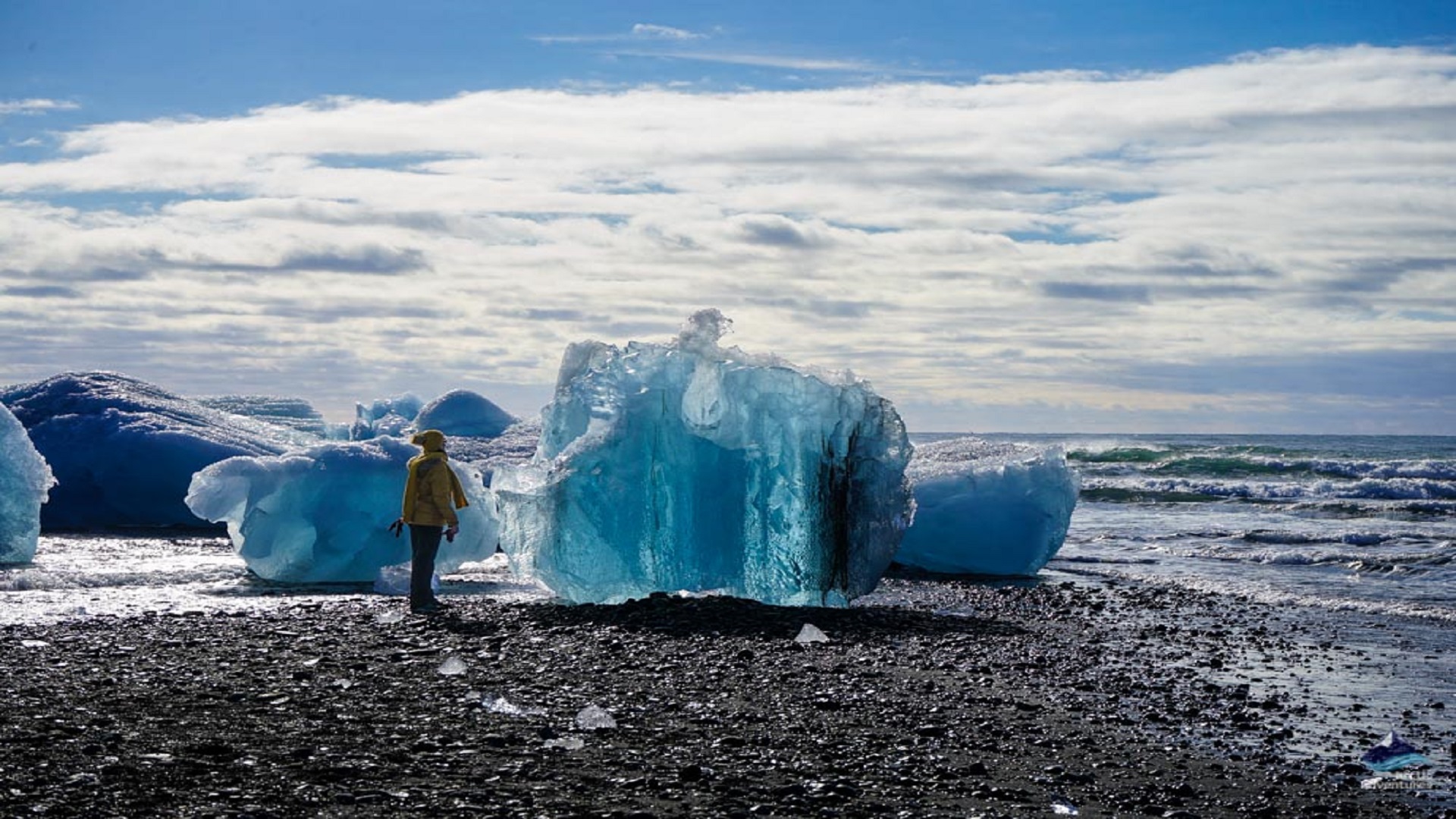 Diamond Beach, A Hidden Paradise of Iceland
What! The first look of this beach has been observed on a Post Card .It is one of the most beautiful beaches ever seen because it looks different every day. You will find it completely changed on the next day even if you have visited the beach one day before. Let us describe this wonderful thing.
It is a strip of black sand that belongs to the Breidamerkursandur glacier plain, located by Jokulsarlon glacier lagoon on the South Coast of Iceland. It is one of the most recommended spots for nature lovers, photographers, and wildlife followers for crystal clear reasons, i.e. natural beauty combined with a calm atmosphere.
All about the Diamond Beach
If you go for searching on internet for 'Best places to visit in Iceland', this beach will be shown several times in your search results. This beach is also one of the most visited attractions in Iceland which is located around six kilometers from the capital.
The Jokulsarlon glacier lagoon consists of huge lumps of ice that have broken free from Breidamerkursandur. Also it is an outlet glacier of the very famous Vatnajokull which is the largest in Europe, covered with ice. This forms the beautiful icebergs that create a continuous changing trip of incredible altitudes every day. You can enjoy boating and sailing around the huge icebergs while there.
Further, the icebergs, floating in the lagoon range, are found bright white to deep blue color and different shades of turquoise. The icebergs melt slowly and forced their way down to the ocean. However, before reaching the Atlantic Ocean, these icebergs passes through a mesmerizing black beach called Diamond Beach. The manner in which these icebergs rest on the black sand and glitter under the Icelandic midnight sun representing a scene to watch, for which, is also the reason behind it why the beach has been named so.
It was not highlighted until people started coming here and appreciating the beauty of this place that the Diamond Beach is really a beautiful spot in the loop of the tourism.
This beach is a safe place to visit, until and unless, one should try to climb up on an iceberg because of the sharp edges and slippery surfaces.

Best time to visit Diamond Beach
The place is challenging during winter, otherwise, it can be visited any time throughout the year.