Bundi: Where pandits make laddu baati on auspicious occasions, churma is served like barfi
If you visit Bundi in Rajasthan, must taste the flavors of this place, from dal-baati to churma samosa chilli, the taste of each one is very special. Let us know about them.
Rajasthan is not only the best place to visit for many historical and cultural heritage, but the food of here is also different and tastier than other places. Dishes made with aroma of spices may bring water to the mouth with very pleasing tongue.
Dal-baati is very popular and widely known: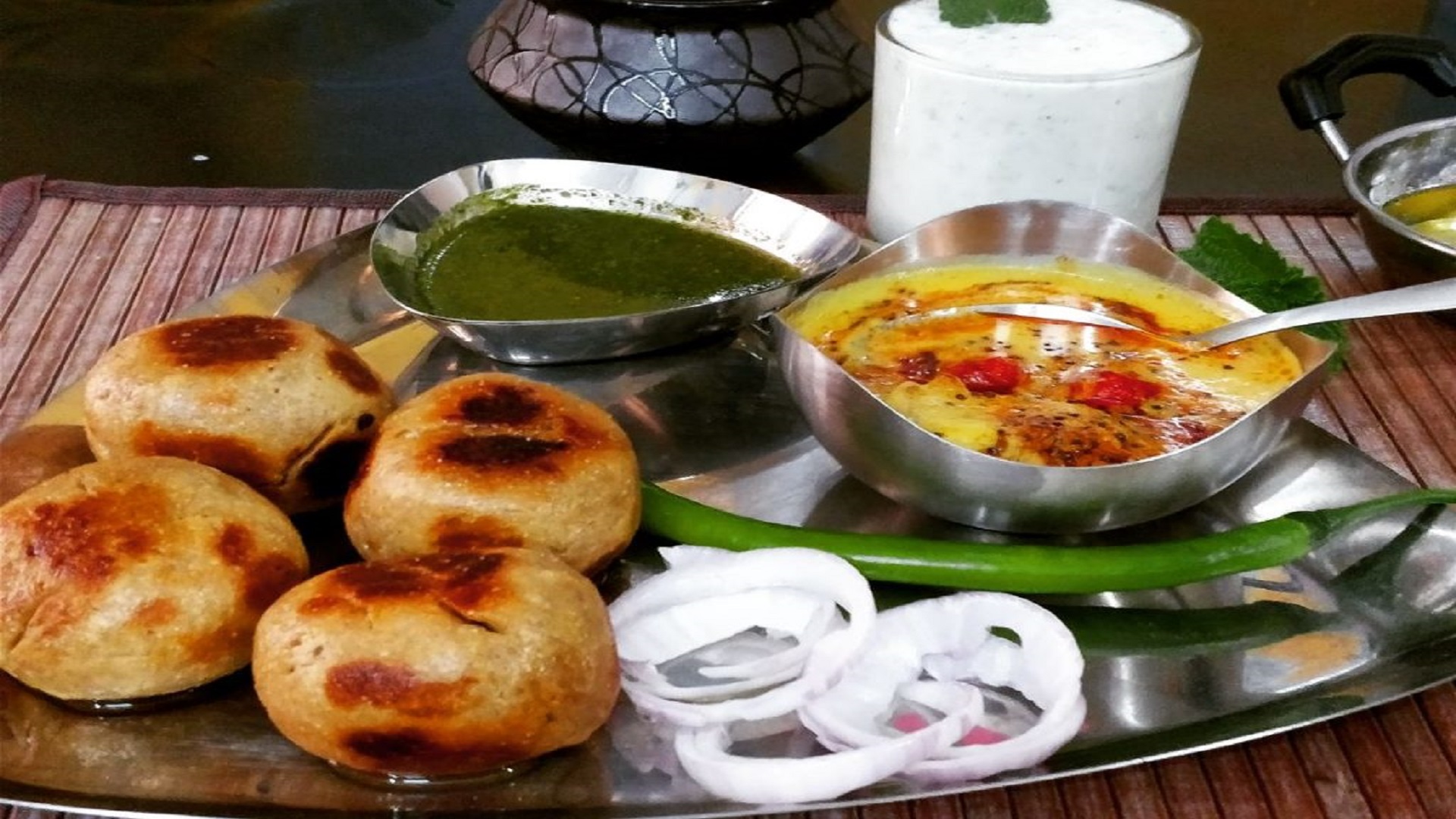 Dal-baati and churma are eaten with chaw in Rajasthan, churma is served in a different style in Bundi. Here the churma is cut into pieces like barfi, after collecting it and is called 'kat'. Laddoo baati is very famous here. Nowadays they make kat bafla or kat baati. These are made by the Pandits on any auspicious occasion. Other than these, Bundi Laddu or Nuktidana is made here. Wheat bread is used in daily life. People also eat maize roti and bathi khata (curry) here with great zeal.
Variety of dishes:
Laddu baati, pua puri together with dumplings, are made with great passion on the festival. Mango Lal's samosas are famous in Bundi. Kailash Sweets is also a famous shop here, where people come to taste vegetable-poori. Gutta khichdi is also a very popular dish. This delicious dish is made with rice and soft gram flour gatta, which is an excellent evening snack. The ghevar of this place is also very tasty. It is of many types such as Malai Ghevar, Mawa Ghevar and Ordinary Ghevar.
This calm city is moving towards Cafe Culture very fast due to being the favorite place of the tourists, so beautiful cafes are seen everywhere.