Surprisingly! Uttar Pradesh has a beach?
Chuka Beach: 
It is surprising but true that Uttar Pradesh has a beach which is calm and non-tourist spot. It is located in Philbit tiger reserve area in between Sharda canal and Sharda sagar dam. It is unlike other beaches where no one can enjoy like laying on sands and absorbing sun light. Like other beaches it does not have sand and off shores but certainly infested with beautiful thickly populated trees and constructed tree houses from where you can spot some animals. This place is a tiger reserve area but also known for jackals,foxes and big cats.
Passing through jungle paths, it is approximately 2 Km drive for Chuka beach. But recently it has been developed as tourist destination followed with food stalls, tree houses and some temples which invites the tourists for this calm and peaceful place. Of course the number of visitors are going up and up towards enjoying the beautiful sceneries.
Where is the Chuka beach:
Chukka beach is located on the outskirts of Philbit town, close to Tiger Reserve park. It lies on Indo-Nepalese border where combination of weather and nature has beautiful and pleasant look. It is two hour's drive from Bareilly.
Things to do when you are here and around it:
There is a lot of things to do around here other than soaked and untouched beauty. The tourism department has already built the thatched houses which is better known as tree houses which costs ranging from Rs. 1000 to Rs. 4000 and can be booked prior to reaching. Generally the overnight stay is not preferred here and the place can be enjoyed in group. Recently paddle boats have also been introduced by the tourism department for the visitors who are fond of it. A paid canteen is also available here. Apart from that, you can go for exploring (with the necessary guides) to spot some wild animals including tigers, as the area is a popular forest reserve.
Cuisine on offer:
The food around the vicinity of Philbit is mostly a mix of Indian, Chinese and Indo-western cuisine with the area lying on the border of Nepal.
When to go:
The weather is found to be hot in summer and rain falls in monsoon so the best season to visit here is from October to March.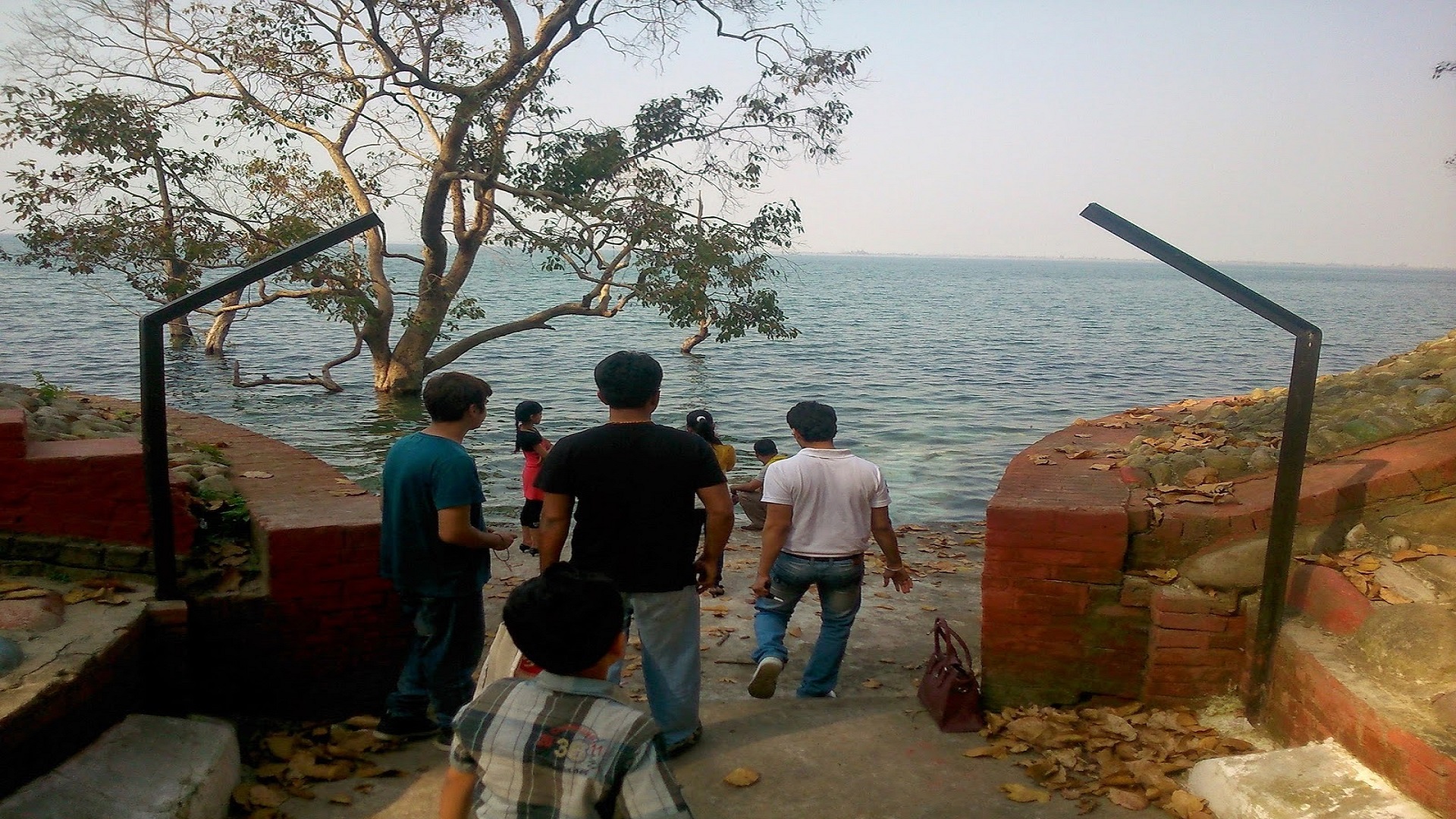 Getting there :
Philbit town is well connected by trains and buses and one can reach here from many other surrounding major cities. After reaching, a drive down to the beach can be done through a hired cab or your car is the easiest means to go there.
By air: New Delhi is the nearest airport that connects to the place by road it is 8 hours journey from Philbit town.
By Train: You can arrive at here by a train to Philbit and get down at the railway station of the town. It is connected to most of the major cities and towns around it including Bareilly, Rampur, New Delhi and Lucknow.
By Road: You can drive to the town of Philbit as it is well-connected with reasonably good roads from many of the surrounding cities and towns. You can travel to this town by a bus also.
Getting around :
In order to get look around, you can hire a cab or drive down with own vehicle to Chuka beach which is located close to Philbit tiger reserve/forest .You can explore all the nearby places as soon as you reach.
Where to stay :
The Hotel Grand Sharda is a reasonable place to stay in Philbit. You can also stay in Bareilly, which is just an hour's drive away from Pilibhit. Hotel LA and Krishna Residency are also two good places in which you can stay. For more hotels in Bareilly, you can visit on website.