Single-Use Plastic to be banned by Indian Railways
Concerned over the increasing plastic waste, Indian Railways will ban single-use plastic on the trains and station premises. This will be effective from October 2, on the occasion of 150th anniversary of the father of our nation, Mahatma Gandhi.
The Indian Railway Board Authorities will also be installing 1, 835 plastic water bottle crushing machine at approximately 360 major stations in the first phase of this initiative, reports Business Today. This decision was taken in the Parliament for banning of single-use plastic.
Indian Railways Catering and Tourism Development Corporation (IRCTC) is asked to return plastic drinking bottles as part of the Extended Producer Responsibility by the Railway Authority Board.  They will also be promoting railway vendors to avoid plastic. The employees were asked to use plastic minimally and instead use biodegradable items.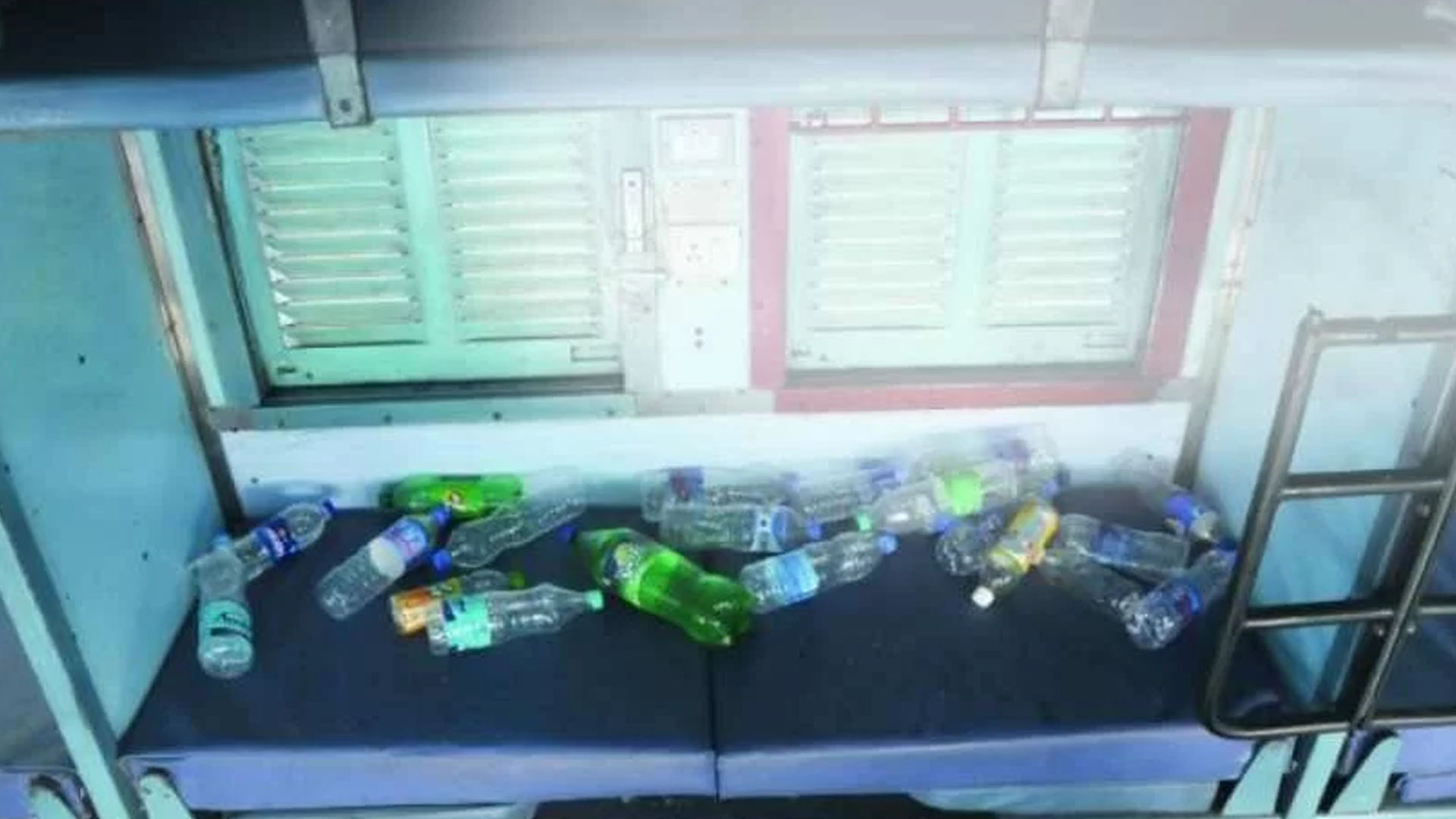 The motive behind it, is to be plastic-free by the year 2020 and hence considering it as utmost importance , Indian Railway bans single-use plastic. The Railways are a 'waste generator' and they had to abide by Plastic Waste Management rules..
Prime Minister Narendra Modi had addressed the people with the issue of single-use plastic in his speech of Independence Day. He asked people  not to use plastic and single-use plastic completely by 2nd October.By this date, the nation is asked to boycot the plastic completly and use degradable items in lieu of this.Hope this move will bring us closer for being 'plastic-free'.