Now, Travel Europe's 10Countries For 16 Days at this Cheaper Rates!
The world's best tourist destination includes many countries in Europe. Every traveler wants to visit Europe once in a lifetime. If you also want to visit different countries of Europe, then Indian Railway Catering and Tourism Corporation (IRCTC) has brought you a great and affordable tour package. According to the information given on the official website of IRCTC, in this tour package you will get to travel to 10 countries in Europe including Germany, Italy and Switzerland.
According to the information, the name of the Package is Grand Tour of Europe and UK x Delhi – Bhopal (Grand Tour of Europe & UK Ex Delhi). On this tour, passengers will travel to Britain, France, Belgium, Holland, Switzerland, Austria, Germany, Liechtenstein, Italy and Vatican City.
The 15-night and 16-day tour will start from Delhi on 10 June 2020 and 30 June 2020. During this period, travelers will have the facility to stay in deluxe hotels along with breakfast-lunch-dinner and travel in AC vehicles. The tour package includes visa charge, insurance, entry fee in addition to stay and meals.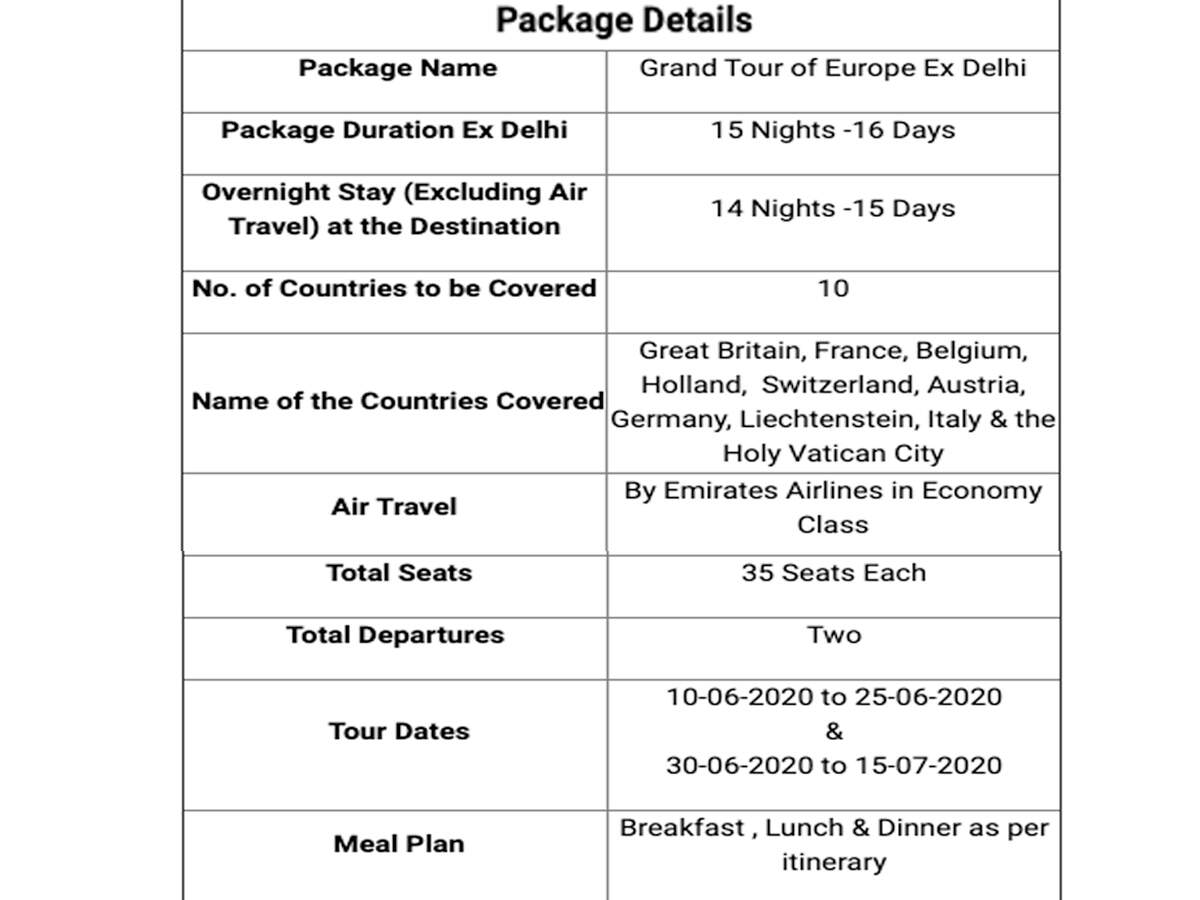 Every traveler going on this tour will have to spend an average of Rs 2.75 lakh. A single occupancy means that a single room will cost Rs 3,16,600 per person. At the same time, you will have to pay Rs 2.75 lakh per person for double occupancy i.e. stay with two persons and Rs 2,73,100 per passenger for triple occupancy i.e. stay with three people. If you have children between 5 and 11 years, then you have to pay Rs 2,05,600 for the child.