Never miss these dishes if you are Himanchal Pradesh
The call of the hills :-
The well covered mountains well covered with snow, well developed valleys with green plants, the melodious sound coming out from waterfalls, the only imagination of the charming peace takes your soul to the hills. And when you think of a refreshing experience, the first thing which strikes the mind is a vacation and if you are a North Indian, your preferred hill stations would be Shimla or Manali.
Himachal has so much to offer :-
Your every visit to these hill stations gives you new experience making it worthwhile ,irrespective of your previous trips. Every corner of Himanchal Pradesh, whether it is Shimla, Kasauli or Kullu Manali,has some thing more other than charming environment and that are tasty dishes.
What to eat when in Himachal :-
Some people visit to these places to enjoy the experience of life and on the other hand some for delicious dishes irrespective of their category, which may be a memorable trip for them.Let us introduce some dishes,out of regional cuisines.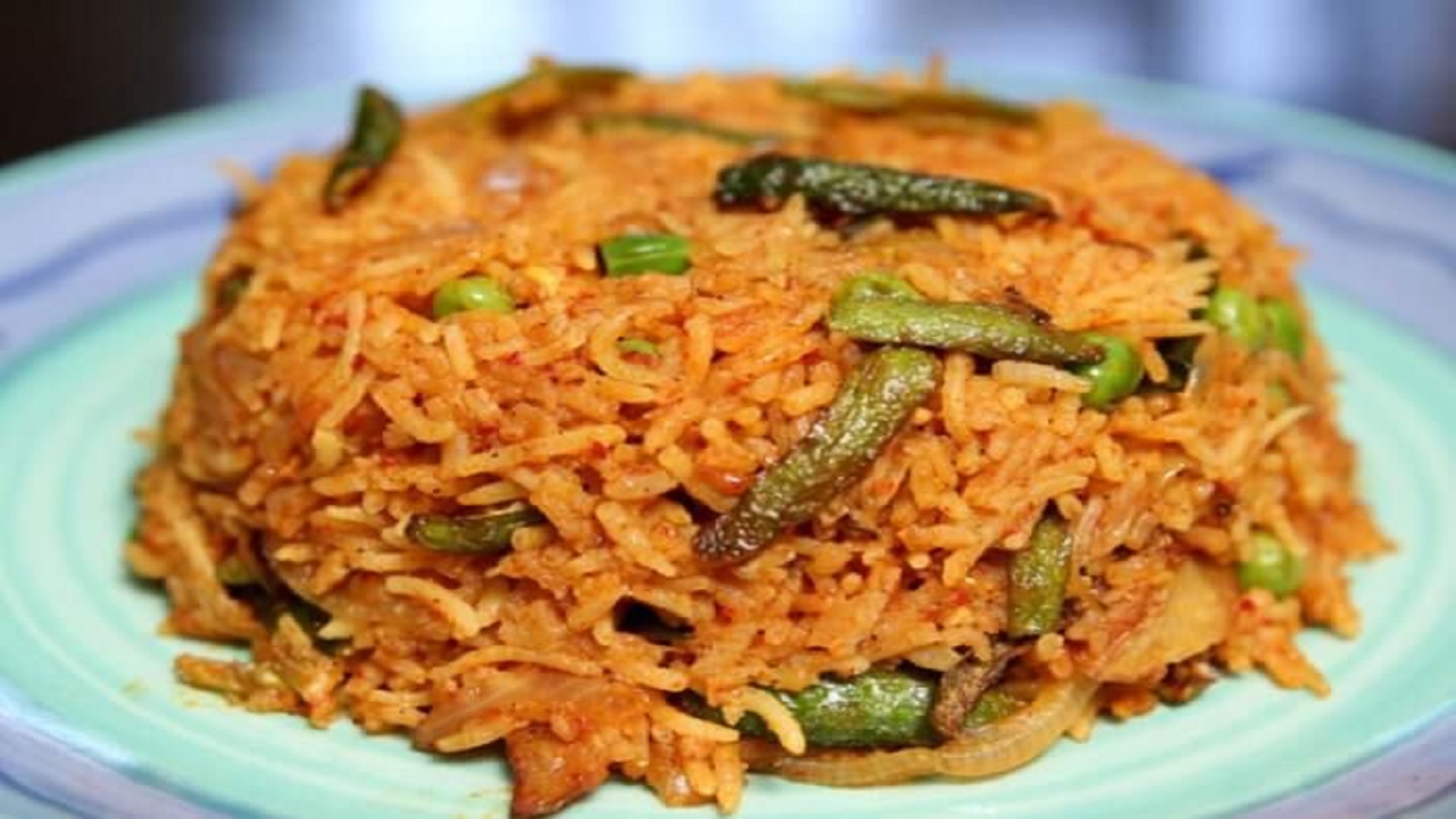 Tudkiya Bhath is an authentic delicious dish of Himachal Pradesh which belongs to hills of Chamba. This pahadi-style pulao is a perfect dish to have the perfect taste during special occasions and festivals. Made with the goodness of rice, lentils, potatoes and yoghurt along with onion, tomatoes, garlic, cinnamon, cardamom, Tudkiya bath tastes best when served with mashed dal and few drops of lime juice. Most authentic restaurants in the region serve this delightful dish.
This most delicious dish is prepared with wheat flour and is served with mutton delicacy and veggies. It is very much similar to litti or batti. Before cooking the dough , the wheat flour is kept for 4-5 hours before later steamed This delicacy can be found in local restaurants with hospitality.
Palda is a creamy potato subzi simmered in yogurt and it is also known as Pahari Aloo. This gravy dish has sweet and sour in taste. It is a common dish coming out from Himachali hotel kitchens which are made with potatoes or a mixture of vegetables as well.
Metthe Chawal/Meetha :-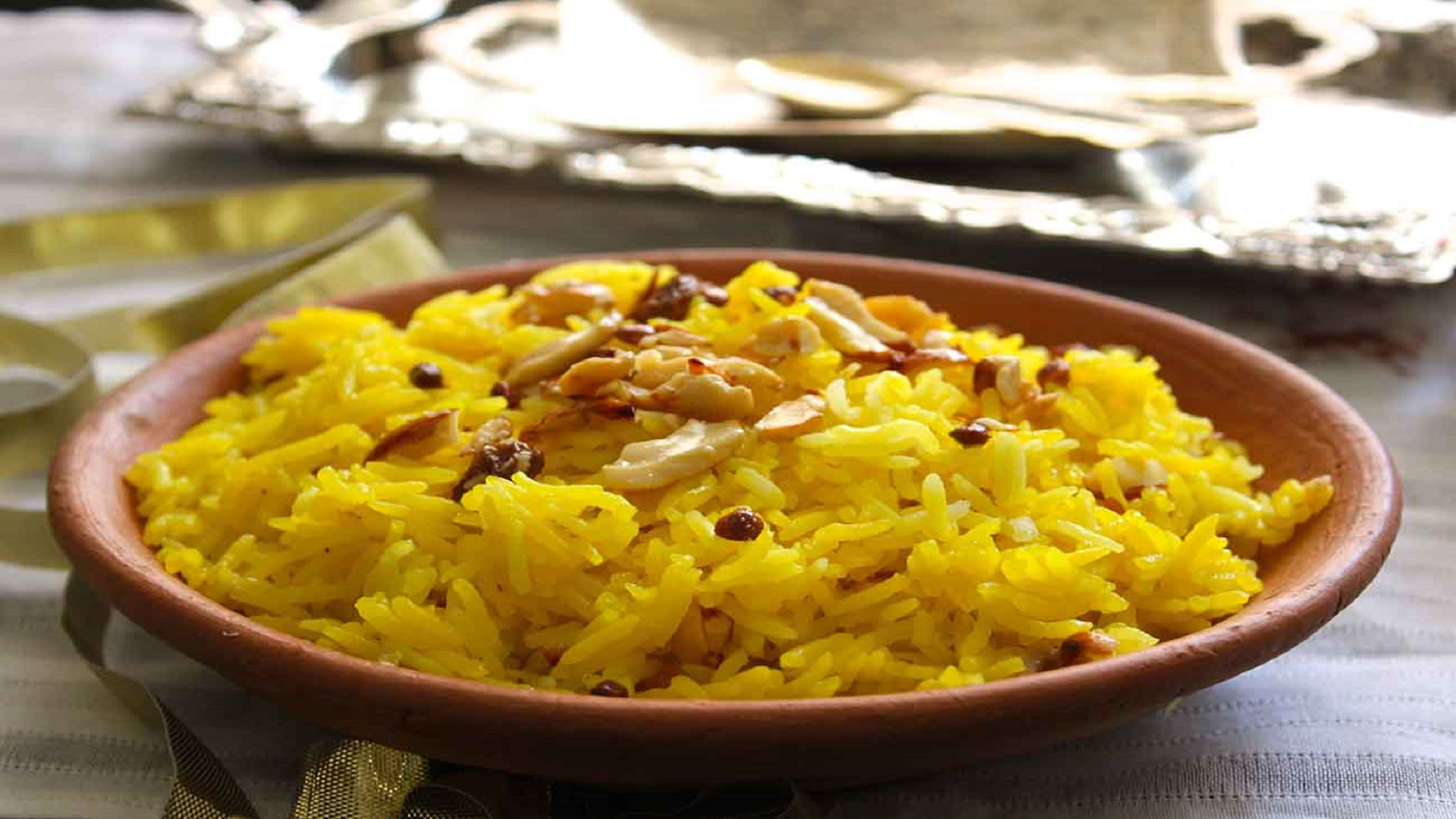 This dish has the perfect taste of sweetened rice, dry fruits, kesar and raisins. This is regarded as the traditional sweet dish of Himachal Pradesh and is prepared for festivals and special occasions.
This is one of the healthiest dishes of Himachal Pradesh.This is a traditional preparation made from Trout fish of Kullu wherein the marinated fish is cooked with minimum raw spices which maintains nutrients intact. It is best served with boiled veggies and steam rice.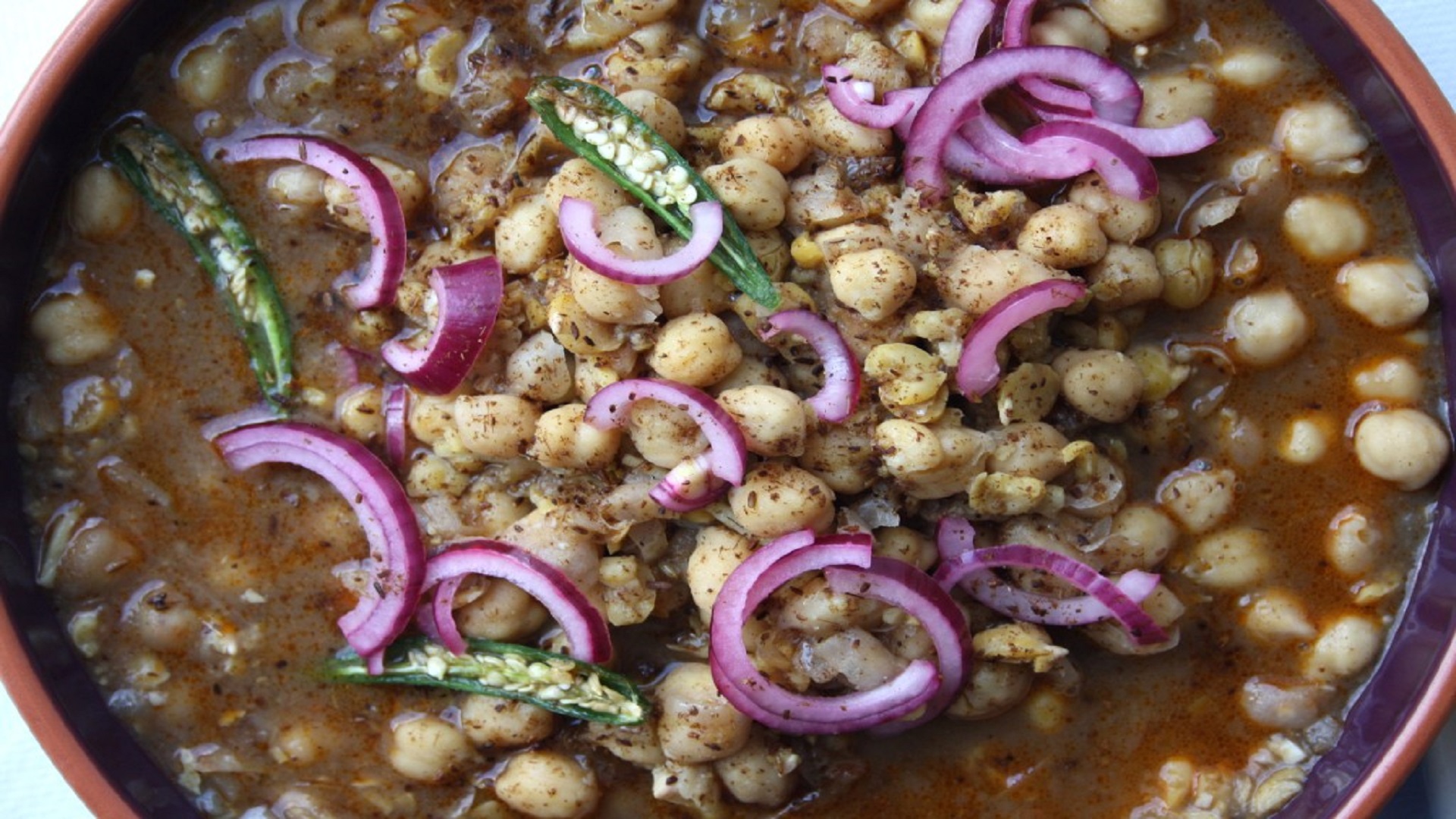 Khatte Chane is one of the most popular dishes of Himachal and also it is an integral part of traditional thali called Dham. It is made with black chickpea, gram flour, spices and jiggery. This traditional dish is also called "Channe ka Khatta" or simply "Khatta". This recipe is sweet and sour in taste, with a strong flavour of mustard oil and is usually eaten with rice in the Himachal region.
This traditional thaali is most popular during the festivals in Himachal Pradesh. Dhaam is a mix of various delicacies which is a magnificent meal. Dhaam includes dishes like dal, rajma, rice, curd, boor ki Kadi along with some jiggery.