Adventure games enjoyed amidst the sunshine in Manali's snow!
Hundreds of tourists have started arriving here every day to enjoy the snow games in the blazing sun after heavy snowfall in Manali, the tourist's favorite town. Tourists are enjoying the pleasant weather here. The snow lying on the mountains due to the lukewarm sunshine in the valley is attracting a lot of silver tourists. Snow is visible in the mountains of Manali wherever it is seen.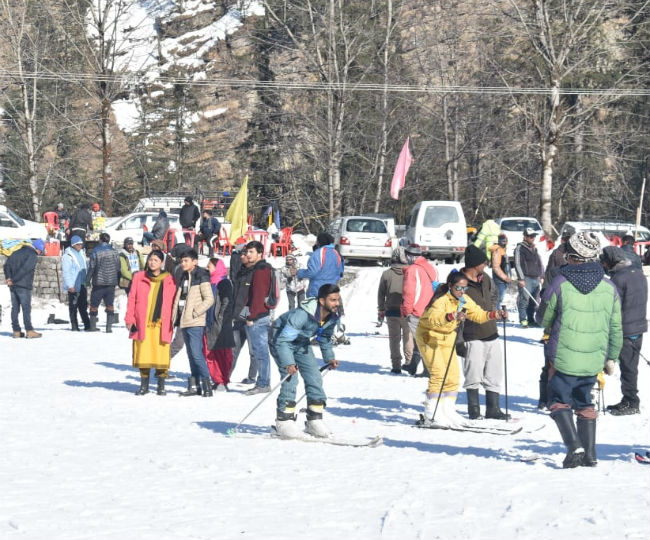 The snowfall has given a big boost to Manali's tourism business. According to the business, after January, now the month of February is also going well. Although the tourists are not flooded in that way, but after March 15, the tourism business will pick up pace.
These days tourists coming to Manali are enjoying adventure sports paragliding, skiing, snow scooter, snow sled, mountain bike and horse riding in Anjani Mahadev, Fataru, Solang, Kothi and Hamta. Tourism businessmen Roshan Thakur, Mukesh, Purna, Roop Lal and Ved Ram told that snowfall in Manali has proved to be a lifeline for the tourism business of the past. With the continuous snowfall in winter, the arrival of tourists was also maintained.