Best places for Scuba Diving in India
Scuba Diving In India: Millions of scuba divers dive for amazing diving sites at least once in their lives to explore the world in hidden deep in the ocean.
If you are interested in understanding and seeing marine life then there is really no other way than scuba diving which is a great and convenient way. Everybody would like to get close to a marine universe full of breathtaking colorful and diverse sea creatures?
Millions of scuba divers visit amazing diving sites at least once in their life to explore the hidden world within the depths of the ocean. You must do scuba diving once in your life as a memorable moment. If you like to travel and interested in exploring new things, there is nothing better than scuba diving.
What is scuba diving
Scuba diving is a method of underwater diving in which a scuba diver breathes underwater using a self-contained underwater breathing apparatus (SCUBA)with the help of which one can breathe easily under water. Scuba divers carry oxygen gas in the water, so that they do not face any trouble in breathing and they can stay in the water for a long time.
7 beautiful places in India where scuba diving can be done: 
Andaman and Nicobar Islands
Andaman and Nicobar is the only island in India that attracts everyone with clear blue waters and marine life. The main attraction of this place is the scuba diving adventure also. Andaman is a place that relaxes your mind and body living way from the noise of the city. It also shows you a great view of the marine world through scuba diving. December and May is the best time for scuba diving here.
Lakshadweep is the second island of India which is famous for scuba diving. Tourists from abroad come here every year for scuba diving. Lakshadweep is known for its serene environment. Here you can see the natural beauty of the underwater with the help of scuba diving. The island is considered on par with popular beach countries such as the Maldives and Mauritius. If you want to enjoy scuba diving then definitely take a trip to Lakshadweep. Its nearest airport is located in Agati and the best time to visit here is between October to April. The best time to visit Bangaram Island is between October and March due to the calm sea. Just make sure to carry your passport wherever you go.
Tarani Island, Karnataka
Netrani Island, located in the Arabian Sea, is a very good place for scuba diving. Tarani Island is also known as Pijan Island. This place is not so good for outing but scuba diving can be enjoyed here if you are interested in water sports. Visibility in the water here is only 10 to 26 meters, and you can not see any thing beyond this. The best time to visit here is between December and January.
Grand Island, Goa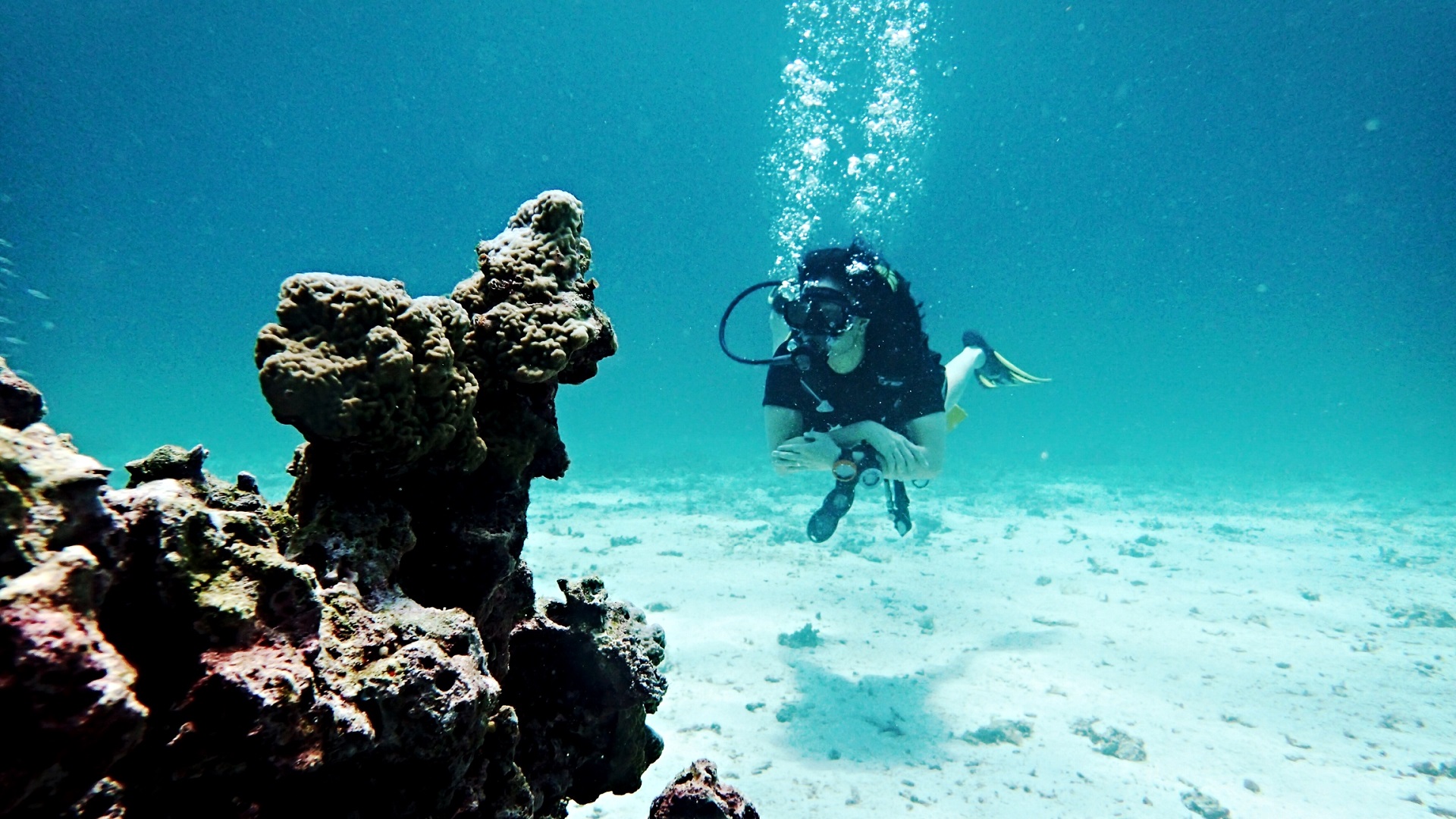 Goa is one of the biggest tourist places in India but you must know that this place is quite famous for beaches but also for scuba diving as well . Here you can enjoy it seeing the marine life. Grand Island is a very good place for you to see the sea with more depth. Traveling to Goa is a paradise for any scuba diver.