Umaid Bhavan – The Royal Honeymoon Destination
The royal palace of Jodhpur, Umaid Bhawan Palace, familiarises you to every royal tradition. If you want to be in royal glory on honeymoon then look towards Umaid Bhavan, why this place is special.
Apart from hill stations for honeymoon,you need not go abroad for Royal Feeling. There is no dearth of such places in India and one of them is Umaid Bhawan of Jodhpur.
The majestic palaces of Rajasthan are rich heritage and culture. The royal palace of Jodhpur, Umaid Bhawan Palace, introduces you to every royal tradition. Its owner is Maharaja Gaj Singh. It was built by his father Maharaja Umaid Singh. Its museum also houses models of majestic airplanes, weapons, antiques, watches, utensils, cutlery, photographs and hunting trophies.
This unique collection of antiques gives the feelings of the royal splendor of Jodhpur. Today, this palace is a big business house for royal destination and royal weddings and Bollywood films. It's construction started in the year 1929 by Maharaja Umaid Singh and was designed by Henry Lanchester of Britain in about five years.
Unique design of Unmayed Bhawan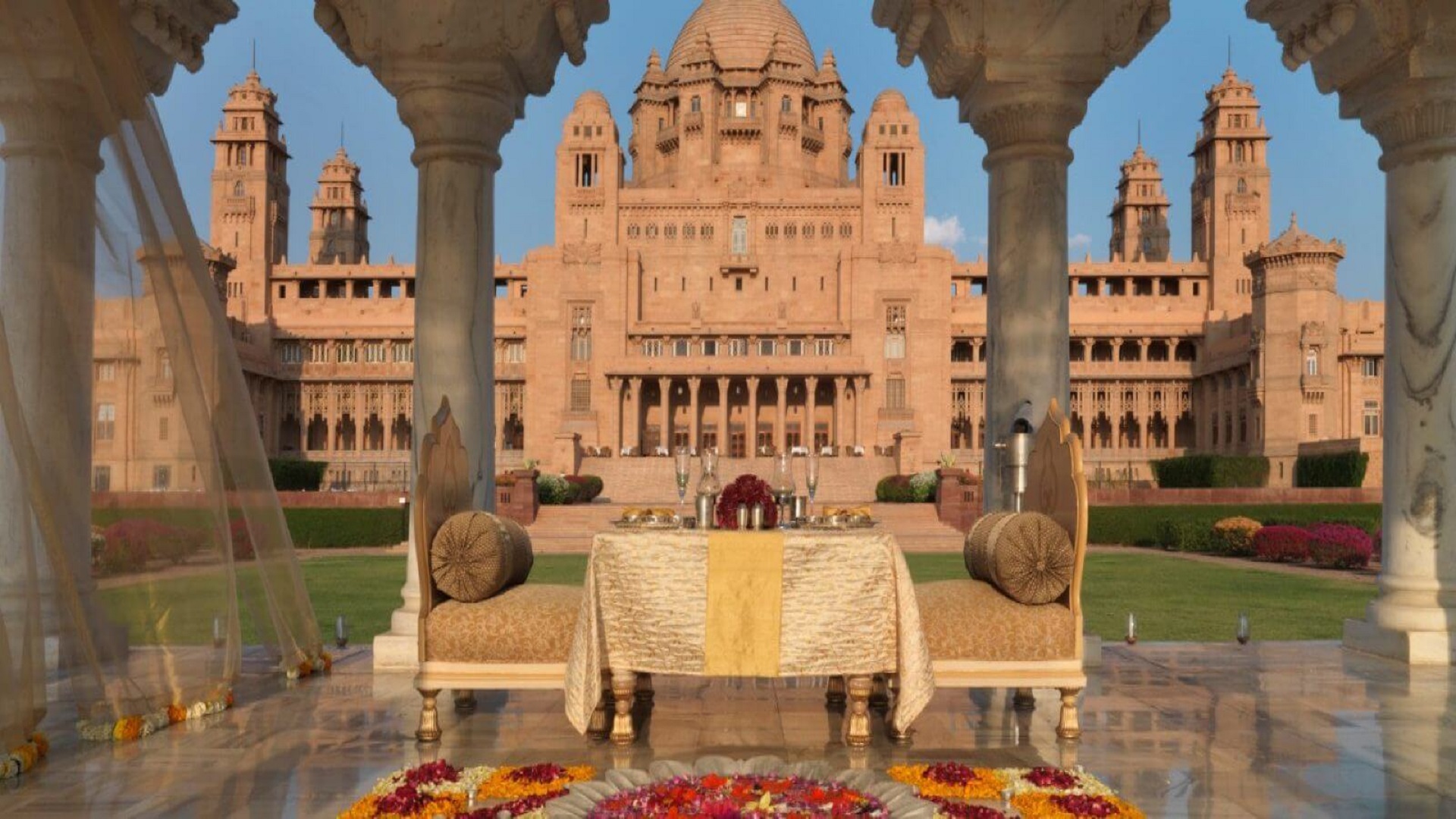 Umaid Bhawan was completed in the year 1943. It has 347 rooms in totality with halls. It was converted into a hotel in 1978 after independence. However, former King's family, still lives in a part of it. Local people also call it as Chittar Palace as it has been built by Jodhpur's famous Chittar stone. The palace is built by carving sandstone. Interestingly, no masonary material has been used to bind the stones. Umaid Bhawan Palace is about 5 kilometers away from Jodhpur railway station and six kilometers from Mehran Garh Fort. It will not be less than a memorable moment to stay here in Jodhpur.
How to reach
One can avail flight facility to go here as Jodhpur has an airport too. AC bus service from Delhi to Jodhpur is also available. Apart from this, train connectivity to Jodhpur is also good.