Moment of Pride! Japanese trains to have Madhubani paintings
In a moment of Pride for India, Japan is all set to have Madhubani paintings on its trains after it became inspired by Indian Railways decision to engrave magnificent 'Mithila' art designs on rolling stone.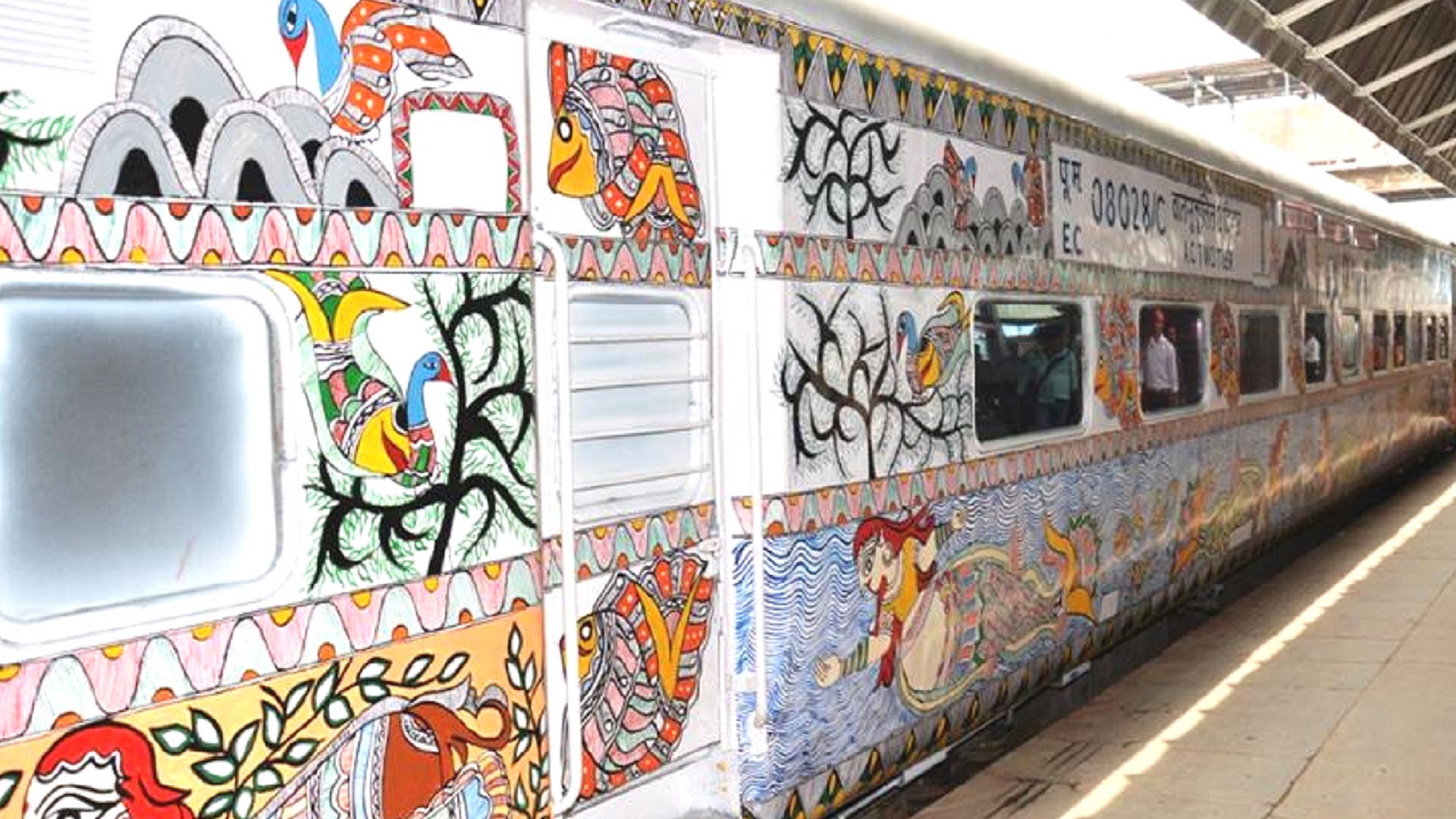 According to a Dainik Bhaskar report. Indian Railways move to engrave Mithila paintings on its trains has left a very positive impression on other countries. Japan has requested the Piyush Goyal-led Railway Ministry to send a team of Mithila artists so that the same can be implemented there as well. The Mithila or Madhubani art form, which is famous all over the world, belongs to Bihar's Mithila region.
Recently, in an attempt to promote local art and culture, express trains such as Rajdhani Express and Sampark Kranti Express originating from Bihar were decorated with Madhubani paintings by the Indian Railways. Around 22 coaches of the Patna Rajdhani express were the first to showcase the traditional paintings inside and outside the coaches. Previously, the Madhubani Railway station had grabbed national attention when the station was beautifully decorated with Madhubani paintings by local artists.
Madhubani railway station has also won an award in station beautification competition.