Surat shop launches 'Modi saree', creates a buzz among women
It seems like Modi fever is never ending, from wedding invitation cards to imprinted gold and silver bars, and now sarees. If you are visiting Surat anytime soon, do not be surprised if you see a few residents draped in a saree with PM Modi's face on it.
A shop in Surat has launched Modi saree.No sooner, the saree became popular in and around Modi's home state, Gujarat. Women are seen heading to the store to buy the Modi saree, which is available in several styles.The saree has become a favourite among women.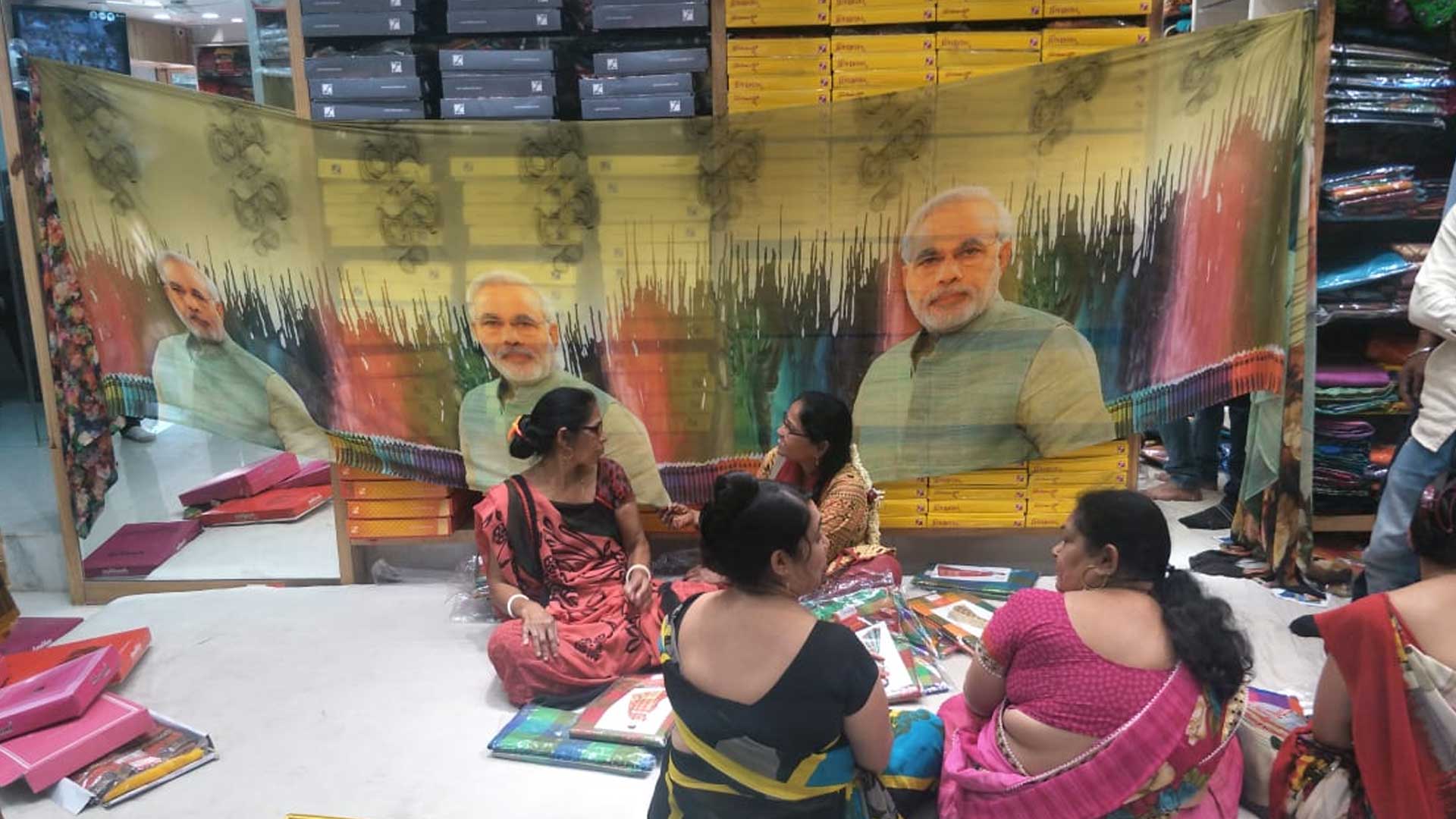 According to one of the shopkeepers selling the 'Modi saree', the photographs have been printed digitally on the sarees.
So If you are visiting Surat you can easily see the women draped in a saree with Prime Minister Narendra Modi's face.