India's largest and second largest dome of the world in Bijapur
With clean roads and Mughal architecture, Bijapur's season found pleasant from November to February. Do not miss to see the dome which is the pride and identity of this city, when you visit. The whole city can be viewed from here.
The Gol Dome is India's largest open umbrella, under whose shade the city of Bijapur breathes peace even in the summer. The Gol Dome is the largest in India and the second largest in the world. The diameter of this huge dome is 44 meters and height is 51 meters. It took thirty years to build. The surprising thing is that there is not even a single pillar for the support of such a huge dome.
Characteristic of Gol Gubanj
Actually, it is a mausoleum dome, inside the main hall of which there is a square platform surrounded by steps. In the middle of this platform is the tombstone, below which is the tomb of Sultan Muhammad Adil Shah of Bijapur. A circular corridor is built on the inner periphery of the tomb's dome. The dome was named 'Whispering Gallery' by the British because the whispering words on one side of this corridor are heard even on the other side. Not only this, a voice resonates seven times in this gallery. In those days, singers used to sing in this gallery, so that their voice and music could be heard to every corner. It was built in 1626 AD by Yakut of the Persian architect Dabul. The view of the entire Bijapur city can be enjoyed by going over the Gol Dome. There are four towers attached to the four corners of the building. The doors have fine carved work done on teak wood. The largest balcony of this building is called 'Chhamsa'. The tomb, made of dark brown basalt stone, is a marvelous specimen of South Indo-Mughal architecture, which merges with the Dravidian architecture. This octagonal building is adorned with Nafis carvings, flowers, niches, and arches. The walls of the building are carved with foliage and geometric shapes. Diamond cut pattern work is seen on the inner walls in the Whispering Gallery. On the outer wall of the dome, large stone petals have been made in such a way, which looks as if the craftsman has blossomed a lotus flower. Such work done on stone makes sure that flowers also blossoms in the stone.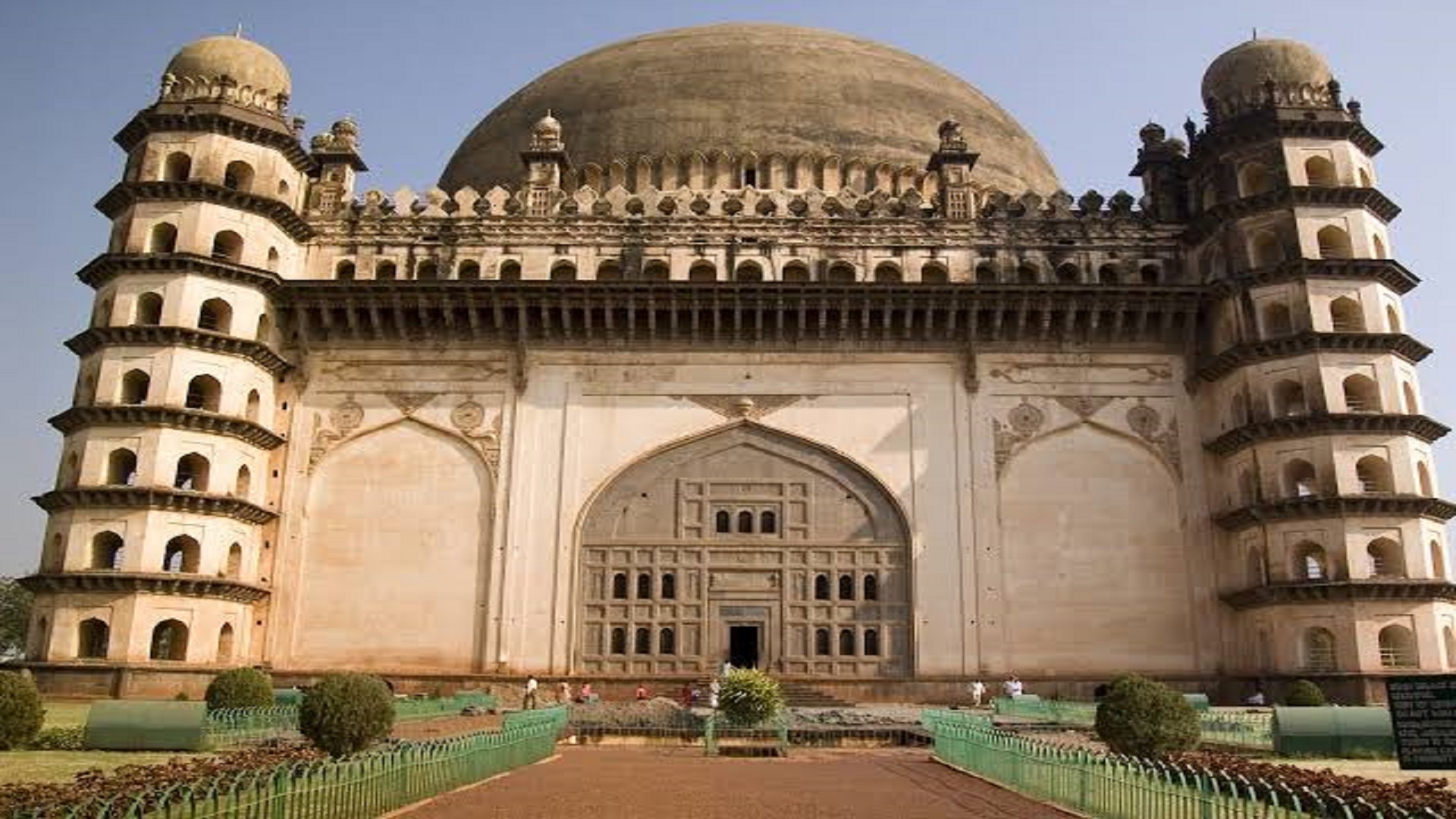 How to reach
Solapur Airport is at a distance of 98 km from Bijapur. It is connected to the entire country by rail and road. To roam the city, there are various modes of transport like autos, rickshaws, buses, taxis, tanga.