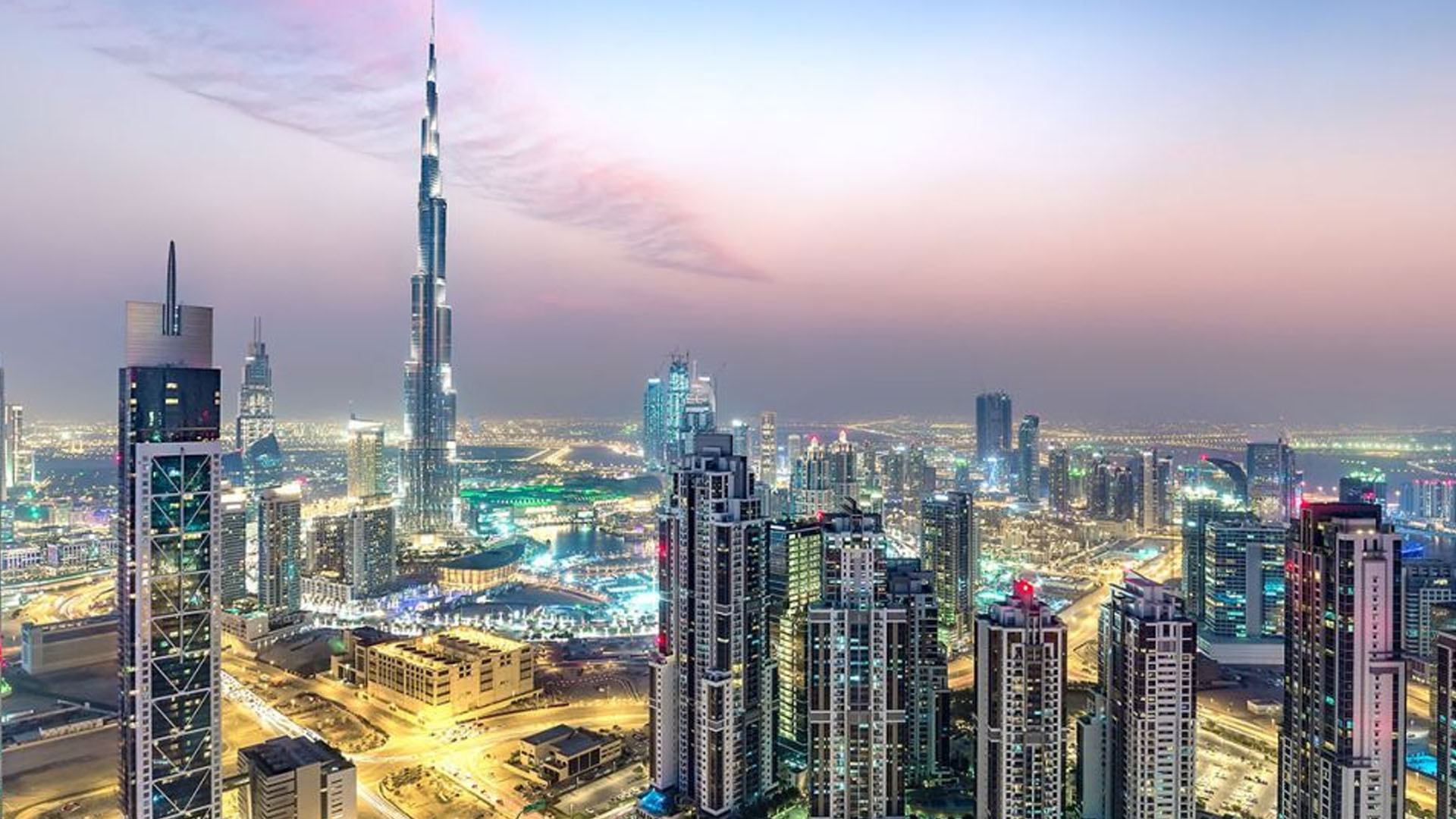 Dubai Places Number 4 in the World's Most Visiting Cities
Dubai has been placed on number 4 due to being most visited city in the world for the fifth year in a row, according to Mastercard's Global Destination Cities Index (GDCI) 2019.  The city welcomed 15.93 million international overnight visitors last year and is expected to continue building on its success in 2019.
Furthermore, it was ranked fourth on Mastercard's Index in 2018 as well.
What's It?
The capital of UAE, Abu Dhabi, was ranked the fastest growing city in the Middle East and Africa, with a Compound Annual Growth Rate (CAGR) of 16.7% between 2009 and 2018 in overnight arrivals.
"As the most attractive destination in the Middle East and Africa region for international visitors, Dubai connects people from all over the world with a diversified range of offerings for leisure and business travelers alike," said Girish Nanda, General Manager, UAE & Oman, Mastercard.
Key Findings
The Global Destination Cities Index—which ranks 200 cities based on proprietary analysis, ranked Bangkok as  number one destination, with more than 22 million international overnight visitors. Paris and London, bagged the second and third place, respectively both hovering over 19 million.
 Except London, All the top ten cities observed more international overnight visitors in 2018, which decreased by nearly 4 percent. The forecast for 2019 indicates across-the-board growth, with Tokyo expecting the largest uptick in visitors.
 Looking at the cities by dollar spent basis, Dubai tops the list with travelers spending average USD $553 per day. Makkah, stands on the second position for the second consecutive year among the top ten with Bangkok finishing out as top three.
Notably this year, the Global Destination Cities Index offers a decade of insights to consider, with three key trends standing out.
Consistent & Steady Growth: Over the past decade, continual change has been found as each year, more people are traveling internationally and spending more in the cities.  Between all of the destinations within the Index, arrivals have grown on average 6.5 percent year-over-year since 2009, with expenditure growing on average 7.4 percent.
The Sustained Dominance of Major Cities: While there has been significant movement in visitors to smaller cities, the top 10 has remained largely consistent. London, Paris and Bangkok have been placed among the top 3 since 2010, with Bangkok as No. 1 out of six of the past seven years. New York is another top 10 stalwart, with 13.6 million overnight visitors this year.
The Rise of Asia-Pacific International Travelers:  International travelers have increased largely since 2009, growing 9.4 percent in the Cities of Asia-Pacific region. In comparison, Europe, which saw the second highest growth, was up 5.5 percent. This is encouraged on by the growth in mainland Chinese travelers. Since 2009, mainland China has jumped up six places to be the No. 2 origin country for travelers to the 200 included destinations—behind only the U.S.
The Global Top 10 Destination Cities in 2018
2018 International Overnight Visitors
Growth Forecast for 2019
Average Length of Stay
Average Spend Per Day (USD)
Bangkok
22.78 million
3.34%
4.8 nights
$184
Paris
19.10 million
2.24%
2.5 nights
$296
London
19.09 million
3.47%
5.8 nights
$148
Dubai
15.93 million
1.68%
3.5 nights
$553
Singapore
14.67 million
4.0%
4.2 nights
$272
Kuala Lumpur, Malaysia
13.79 million
9.87%
5.7 nights
$142
New York
13.60 million
2.94%
7.9 nights
$152
Istanbul
13.40 million
8.14%
5.8 nights
$106
Tokyo
12.93 million
10.02%
5.4 nights
$196
Antalya, Turkey
12.41 million
8.14%
14.0 nights
$44
Top Cities by Dollars Spent in 2018
2018 International Overnight Visitor Spend (USD)
Forecast for 2019
Average Spend by Day (USD)
Dubai
$30.82 billion
4.18%
$553
Makkah, Saudi Arabia
$20.09 billion
7.94%
$135
Bangkok
$20.03 billion
8.67%
$184
Singapore
$16.56 billion
2.66%
$272
London
$16.47 billion
4.64%
$148
New York
$16.43 billion
2.93%
$152
Paris
$14.06 billion
-0.78%
$296
Tokyo
$13.77 billion
12.74%
$196
Palma de Mallorca, Spain
$12.69 billion
3.17%
$233
Phuket, Thailand
$12.01 billion
9.16%
$247
Bottom of Form