World's biggest craft fair, 'Surajkund Mela' to begin in Feb
Suraj Kund Mela is a festival held for 15 days in Feb showcasing traditional Indian handicrafts, music, dance & food.
A splash of colors, rhythm of drum beats and joy de-Vivre merge at Surajkund in Faridabad, Haryana during the first fortnight of each February. The curtains go up on the acclaimed annual Surajkund International Crafts Mela from 1st February onwards, a celebration of Indian folk traditions and cultural heritage.
Suraj Kund Mela is unique as it showcases the richness and diversity of the handicrafts, handlooms and cultural fabric of India, & is the largest crafts fair in the world. This mega affair will start on February 01 and will continue till February 17, and preparations are on in full swing.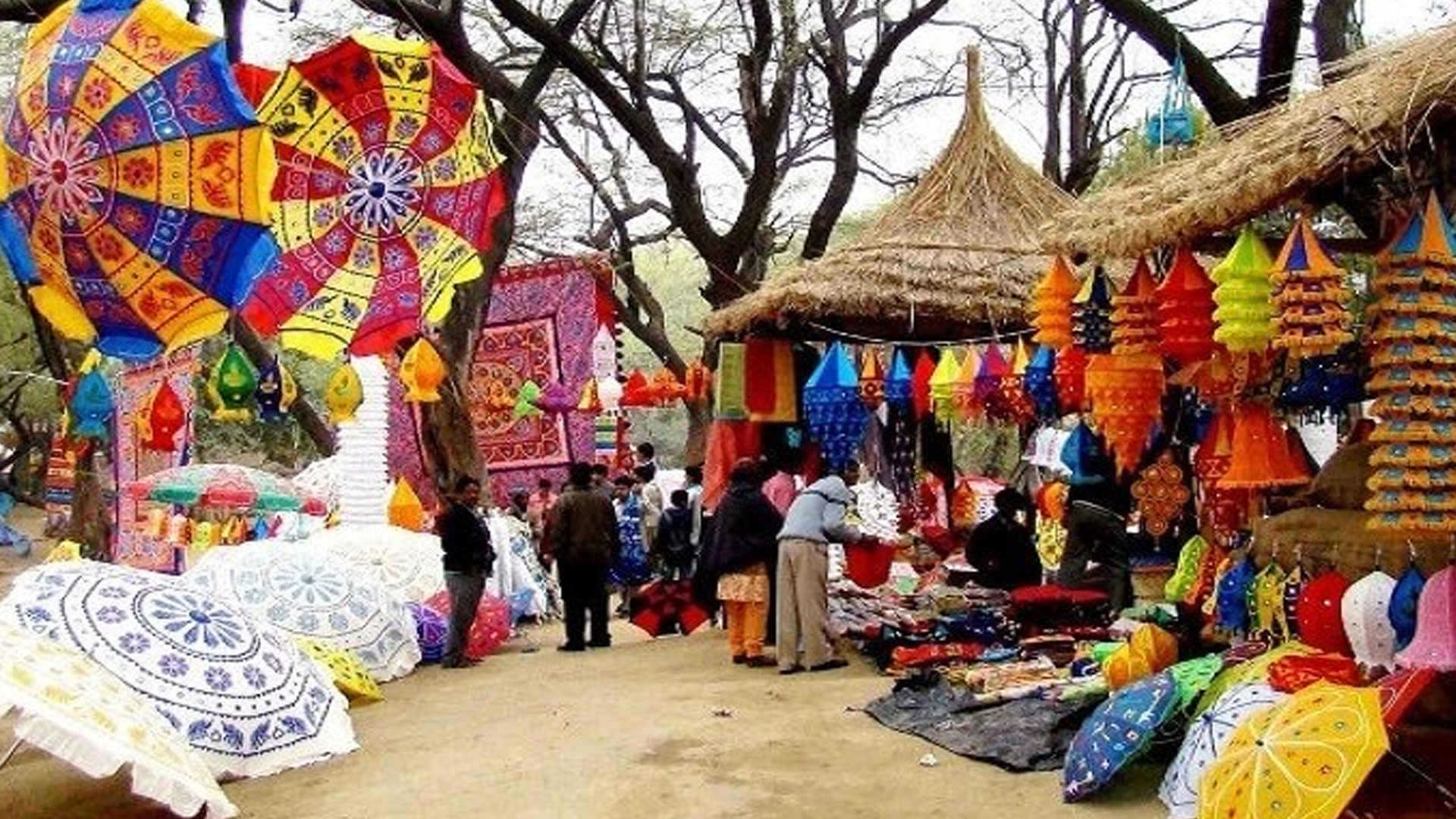 Surajkund also brings together artisans from all over the world and not just India to the fair, especially from SAARC nations. It is expected to host 1000+ artisans this time. Another highlight for Surajkund 2019 is a slew of cultural activities; the fair is hosting Bhojpuri singer Malini Awasthi and famous comedian Surendra Sharma and his team. In addition, there are rock concerts, classical music performances, poetry recitals and a number of such programmes. The best of these activities take place at 6 PM if you are keen for the best of Surajkund.
There is a 50% discount for differently-abled, senior citizens, serving soldiers, war widows and their dependents. Students can also avail of the same on weekdays, provided they carry valid ID cards.
Location: Surajkund, Faridabad
2019 Surajkund theme: Maharashtra
Visit timings: 10 AM – 7 PM
Tickets: INR 120 (Weekdays), INR 180 (Weekends)