Visit these 5 places in Mumbai and Experience festival of Ganeshotsav in different way
Durga Puja of Kolkata is as famous as Lohri of Punjab and Makar Sakranti of Gujarat. So, let us know where to come in Mumbai to see the biggest boom of the festival called Ganesh Utsav
Ganesh festival is celebrated for 9 days and there is hardly any better place than Mumbai worthwhile to watch. Here you can see the boom of this festival in which Bollywood celebrities also participate in addition to the common people. So if you have made a plan then definitely go to these 5 places in Mumbai because such a wonderful view will not be seen anywhere else.
Lalbagcha Raja
The chanting of Ganesh Bappa Morya will be heard in every street,but Lalbagh's pandal is the most famous in Mumbai which was built in 1934. Every day, more than 1.5 million devotees comes in queue after waiting for a long time  to see Ganapati Bappa. Darshan will be done soon if the day is good, but sometimes it takes more than 24 hours. There are two queue here for darshan. General and Navas Line. Devotees engaged in the Navas line get an opportunity to touch the feet of the Lord, while the devotees in the General line have to see God from 10 meters away.
Ganesh Galli Mumbai Cha Raja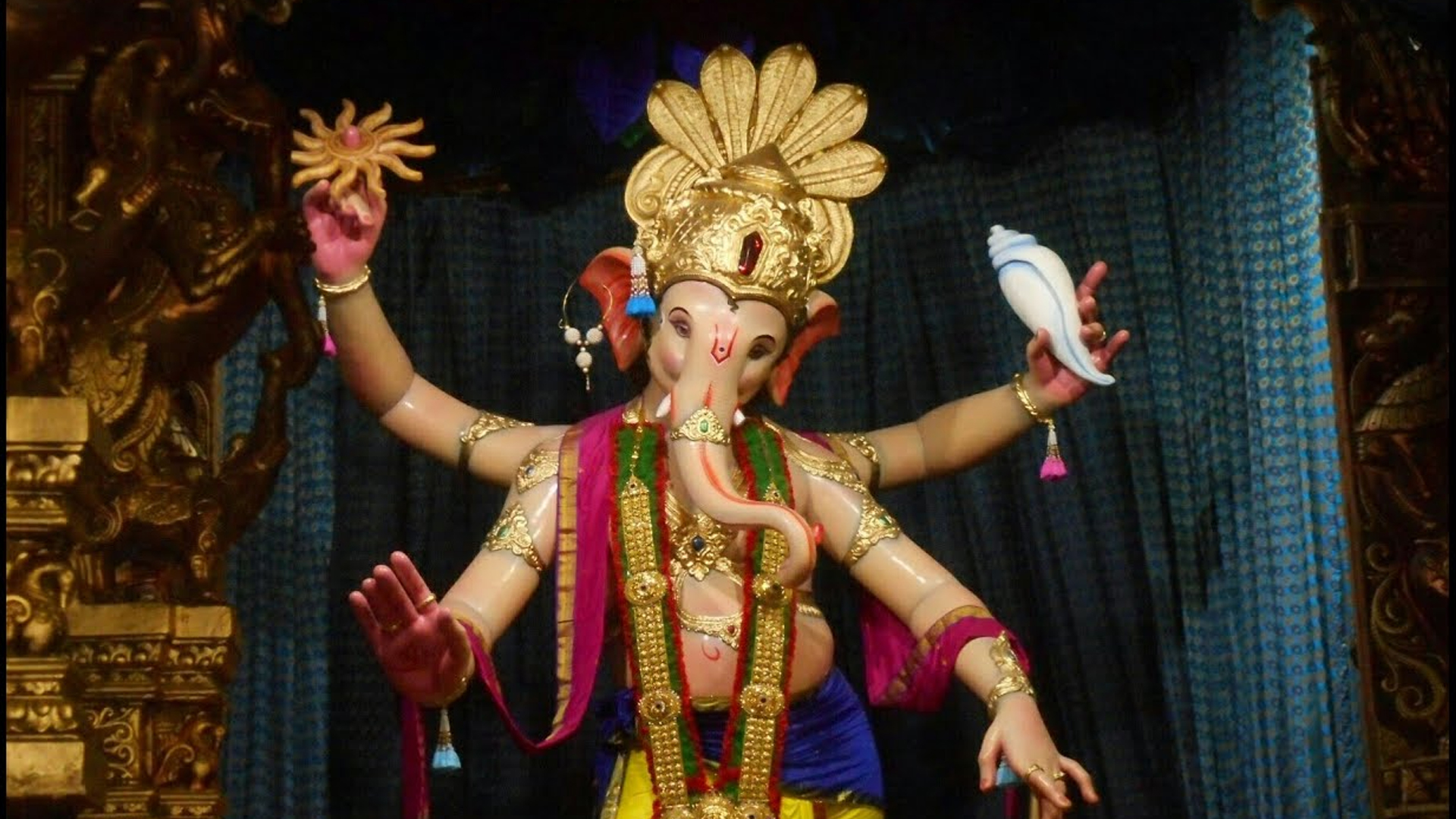 Mumbaicha Raja of Ganesh Gali is the oldest of the pandals here and many changes have been done with the change of time in the pandal whether it is the idol of Ganesha, to be installed, or the throne, the clothes or its decoration.
Khetwadi Ganraj
Ganpati Bappa's pandal in Khetwanicha in South Mumbai is made in a very beautiful and different way. This division was established in 1959. The highest 40 feet statue of Ganapati was built here in the year 2000. Moreover, Ganpati is also decorated with real ornaments. You can see the splendor and enjoy it only after coming here.
Andhericha Raja
Andhericha Raja has been famous because of visiting Bollywood celebrities. This division was established in 1966 where big celebrities use to come for darshan and dance on tune of different songs of Ganapati Bappa.
JBS Reva King Circle
JSB Seva Ganesh Mandal is also known as Mumbai Gold Ganesh as they are decorated here with genuine gold. The music is played at the Ganpati festival from Pooja to Ganpati Mahotsav which is very special and different.