Rotoroa Island an eye catching destination of New Zealand
A slice of heaven, a great experience, and wonderful hikes and scenery. What else one would want?  We have the best option for you to explore anywhere, anytime. Yes, we are talking about Rotoroa Island which is a hidden gem and a paradise.
Rotoroa Island is an island, known for its unique arts, heritage, and conservation, which is only 75 minutes from ferry ride towards downside to Auckland. In 82 hector which  around 200 acres; this Rotoroa Island is situated to the east of Waiheke Island in the Hauraki Gulf of New Zealand.

About Rotoroa Island
As per the some of the reports, In 1908, the Salvation Army purchased it for 400 Euro from Ruthe family to expand their alcohol & drug rehabilitation facility. Where the men were treated at Home Bay at Rotoroa & women were treated at Pakatoa Island. But this type of treatment facility was closed in 2005.
Rotoroa Island is a destination if you want to be with nature. The Rotoroa Island website sums it up when it says " Come and see the endangered species in the wild – and learn about the mission to save them. Bring your walking shoes to explore the island's network of trails and lookout points, or simply relax with a swim at one of four beautiful beaches.".
There are no stores or vending machines etc. so you will have to bring food, drinks etc with you. Please take away all rubbish with you.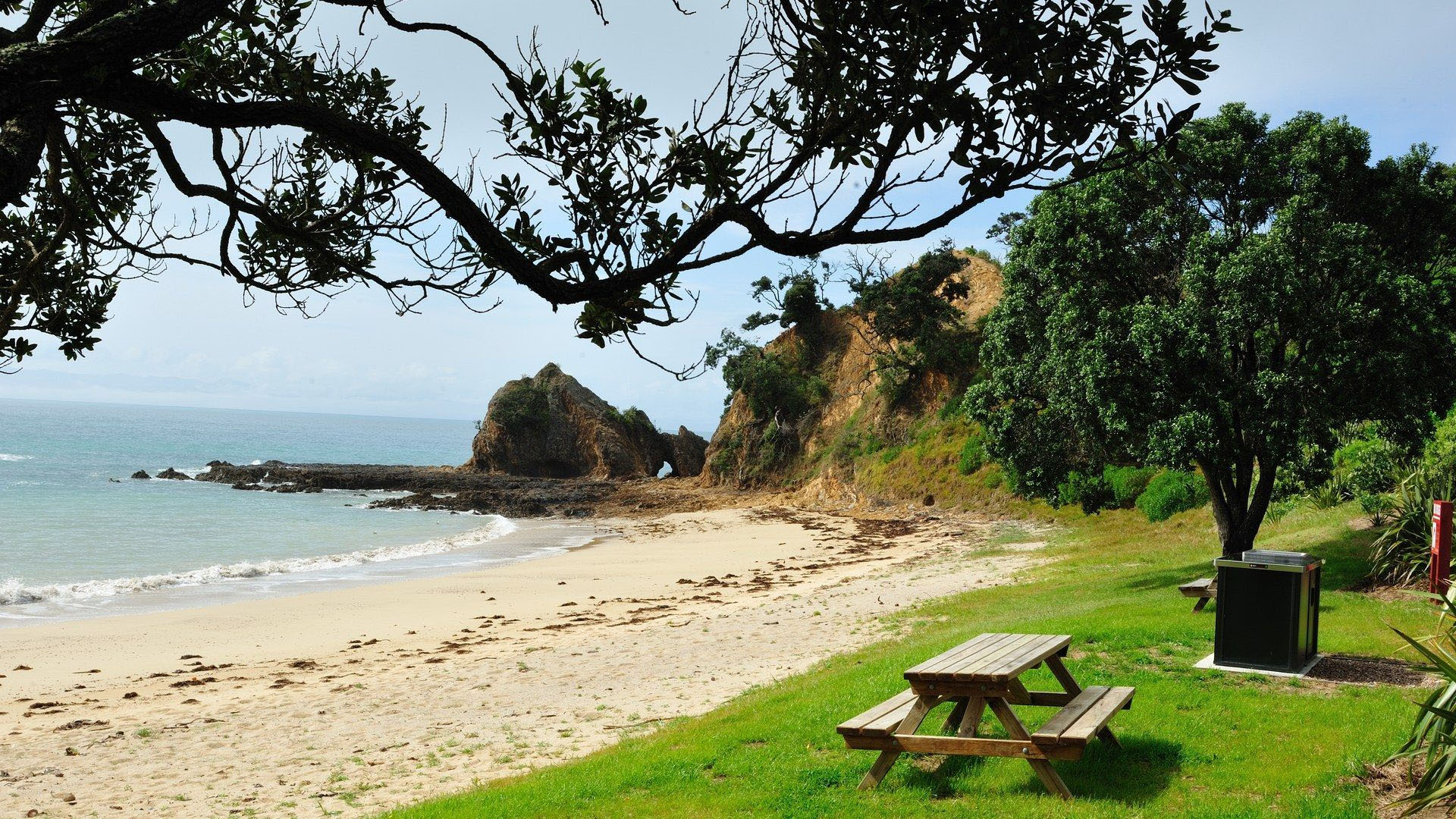 There is a drinking fountain at the centrally located Information Centre so you can refill your drink bottles as many times as you like for FREE. 
Now, one can easily take a cruise or ferry to visit this place. But keep in mind that, bring your walking shoes to explore the island. And one can also spend one-day as a picnic just to chill and explore this beautiful island. Closed to the public for nearly 100 years, Rotoroa Island is now a sanctuary for wildlife and home to endangered native species including kiwi, tieke, takahe, Patek and skinks. Just over an hour from downtown Auckland, this beautiful and unique island warmly welcomes you to reconnect with nature. Come and see endangered species in their natural habitat, and learn about our ongoing efforts to protect them.
Facilities: Well, along with its beaches, the island has many walking tracks, heritage building & award winning museum along with exhibition center.
But as of now, Rotoroa Island is a sanctuary for wildlife & home to endangered native species including Kiwi, Tieke, Pateke, Tieke & Skinks.
Hence, in Rotoroa Island there is something where one cannot skip while visiting this beautiful country New Zealand.