Planning for weekend vacation? Head towards Floating tents!
Nothing can dampen the excited anticipation of a camping trip, not even a rainy day. Be it gorging up on steaming hot pakoras with a cup of piping hot tea or warming ourselves near the fireplace with an engaging book, rain does give us a chance to enjoy the unrivaled beauty and magnificence of nature.Well, if you wanna experience this thrill then better to head near Mumbai.With the long weekend here, we found just the thing for you, so pack your bags, because you're going on an adventure! You can thank us later.
karjat district of Maharashtra is the place where you can experience something unique and spend your time, away from the city chaos with floating tents!
Where are floating tents?
So, there's an extremely beautiful campsite in the district of Karjat in Maharashtra, which is a nature lover's paradise. Here holidaymakers can enjoy staying in a floating tent on the river nearby. At this campsite, a number of interesting activities are arranged for the entertainment of guests. This is one offbeat experience that you will remember for the rest of your life.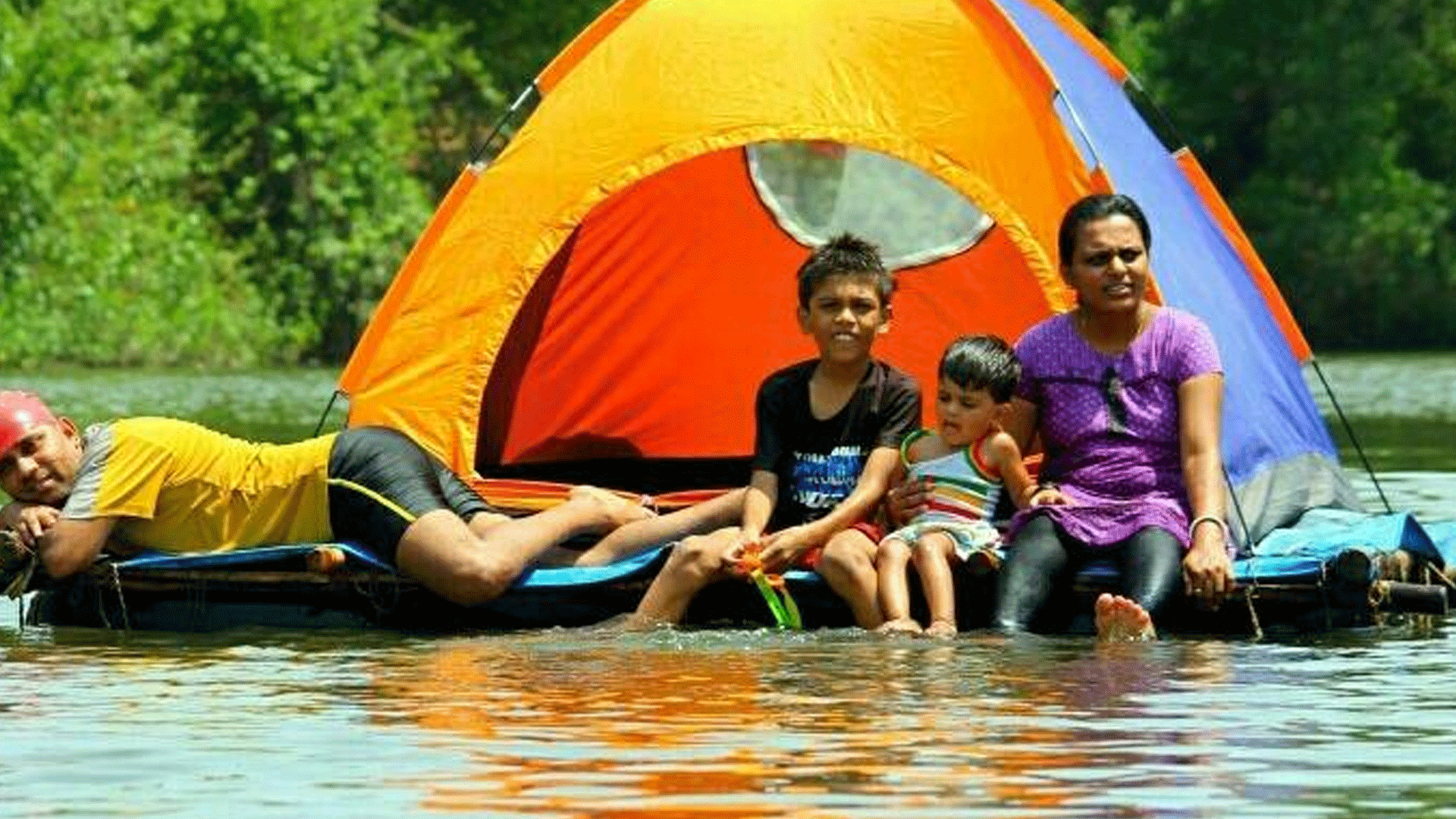 The costs include Rs 2,890 for ground tents and Rs 3,490 for floating tents. The price includes too-and-fro transportation, food and accommodation.More than camping, it is glamping, (glamour camping). High quality water resistant fabric is pitched on the raft for those interested in water camping.
So pack your bags now and head towards Mumbai!!