Kolkata opens its first hanging restaurant & We can't wait to visit
There is some good news coming in Bengali's way, the Kolkata city is finally blessed with the beautiful hanging restaurant and we surely can't wait to visit it.The latest attraction which one could find is Biswa Bangla Gate Kolkata NewTown, it is opened for all.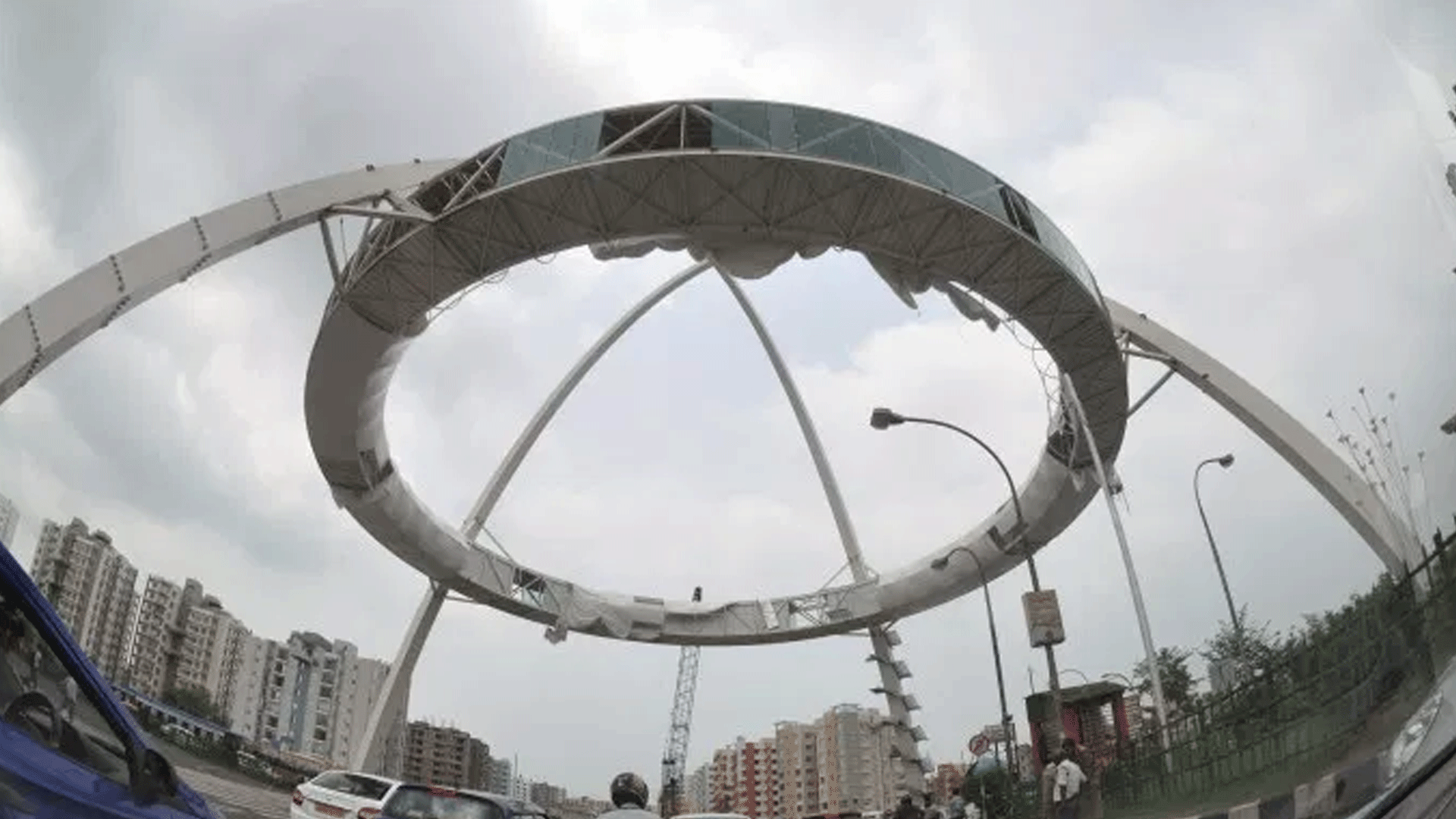 To the delight of foodie and culture enthusiasts in Kolkata though, it now has it's very first hanging restaurant. Biswa Bangla Gate, the Gateway to this city of joy now has a restaurant that will host the city's very first hanging restaurant offering you 360-degree views of the city.This Oval shaped restaurant is perched on the 55-metre high Kolkata gate at Rabindra Tirtha in New Town.
In the Kolkata gate hanging restaurant, there are several photographs of the Bengal culture and heritage. You can find a small restaurant, operated by Cafe Ekante and a small curio shop.Its a fully air conditioned restaurant. Currently, they are allowing 50 people in a slot. Please note there is no washroom. If you need you should come down in the basement. The toilet is beside of Biswa Bangla ticket counter.
Coffee 30 rupees per cup, prawn cutlet 1 pc. 60 rupees, cheese puff 50 rupees, pineapple pastry 70 rupees, etc.
You can buy a souvenir for your family and friends from the curio shop. Souvenir starts from 250 rupees.
How to reach Biswa Bangla gate
Buses are available from anywhere in Kolkata and outside.
Need a ticket for Kolkata Biswa Bangla gate?
Direct ticket booking is not available. You should book the ticket online . Tickets are available in Book My Show or HIDCO website. After an initial booking, a QR code will be generated. After receiving the confirmation show the receipt on the Biswa Bangla ticket counter and get the proper ticket for Kolkata gate. An entry pass will be handed over to the visitor.