Experience the Taste of Litti-Chokha at Anand Vihar Terminal along with Free Massage
Rail passengers coming to and from Anand Vihar railway station are going to get many new facilities. But people have to loose their pockets for this. The Indian Railway Stations Development Corporation Limited, an agency working on the development project of the station, has got new shops and stalls installed at Anand Vihar station. In this, passengers will get many new facilities. A medical store has been opened near the entry gate on the ground floor of the station.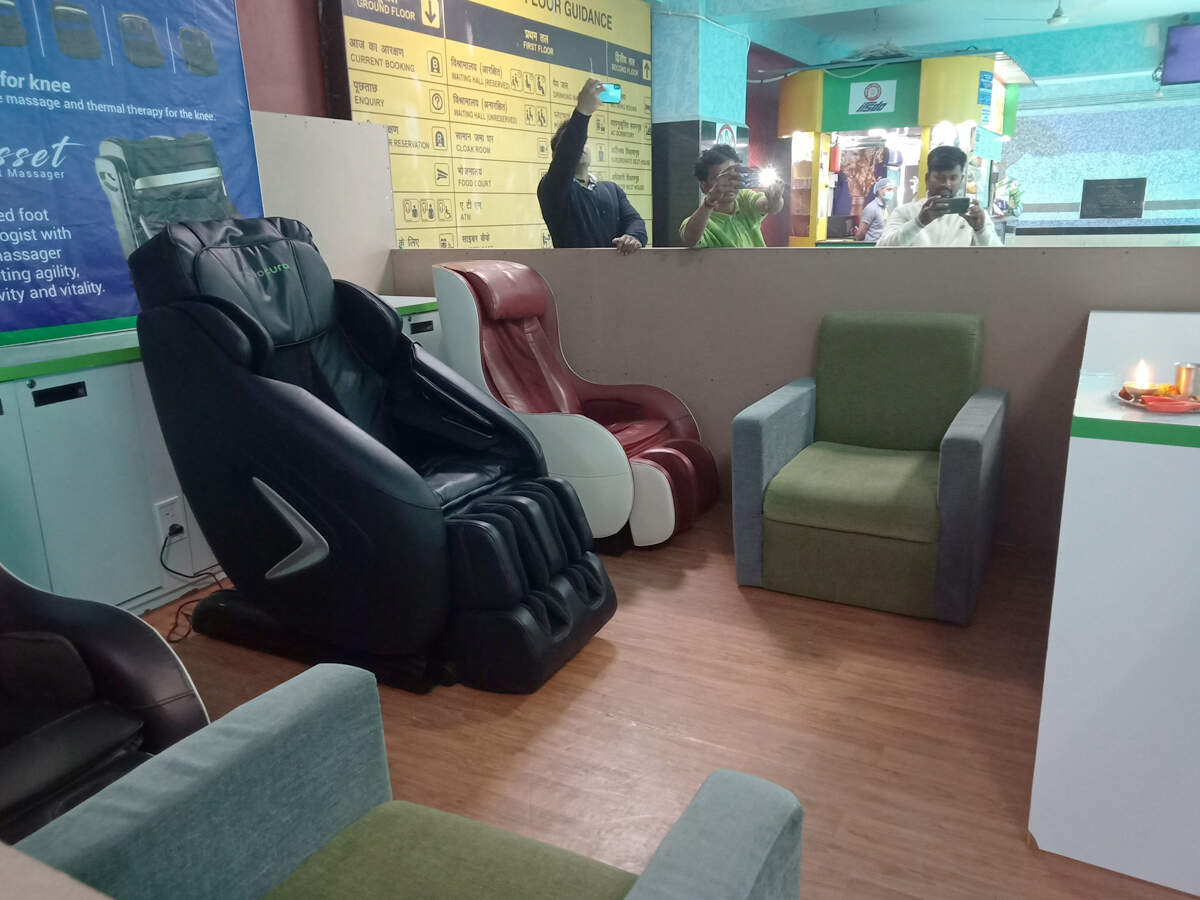 A grocery shop has been opened on the first floor. A massage kiosk has been installed near the same. Here travelers can get massaged through different machines. A non-AC waiting room has also been built for the sleeper class passengers at the end of the corridor on the right side of the same floor. It was formally inaugurated on Wednesday. IRSDC Managing Director and CEO SK Lohia on Wednesday inaugurated all these new shops, massage kiosks and waiting halls.
On this occasion IRSDC General Manager Anil Kumar and Baldev Singh, Deputy General Manager (HR) S.P. Sharma, Assistant General Manager S.S. Aggarwal and Nodal Officer D.K. Several other officials were also present, including Chopra and Alok Kumar Gupta. Through this, efforts have also been made to promote start up companies. The grocery store and the medicine shop named Dawa Dost have been opened by two such startup companies. Recently a food joint has also been opened here, where people are eating from biryani to litti-chokha and chaat papdi.
Soon, Mobile Charging Services To Be Started
Special type of mobile charging machines will also start working at the station. Their special thing is that passengers can go anywhere by putting their mobile charging on that station. Their mobile will remain locked in a digital locker, the password for opening and closing will remain with the passenger only. A fee of Rs 10 will be charged for this. 3 such machines have come here. A total of 10 machines are to be installed. A complete health checkup machine has also been installed here, through which passengers will be able to do many important tests in a few minutes. Outside the station, a booth of Rigo Taxi is also ready. From here, passengers will be able to book a taxi at the government rate. The AC VIP waiting lounge on the first floor of the station is also going to be ready soon.