20 Beautiful Beaches Around the Corner
There's plenty to enjoy about a destination that's merely sand and sea. But these beaches have more to offer.
Some shores are lined with black or pink sand instead of white. Some spots feature shipwrecks, stunning rock formations, or wild pigs who share the water with tourists.
Here are the 20 best beaches in the world that will definitely help you out in vacationing:
20. Cannon Beach, Oregon
"Cannon Beach has incredible Pacific Northwest vibes while remaining quiet and serene for a beach experience that wraps you in comfort."
19.Diani Beach, Kenya
Diani Beach transports you to a cultural beach experience made even more amazing with access to Kisite Marine Park for snorkelling and whale shark diving.
18.Tikehau Island, French Polynesia
On an idyllic pink and white sandy beach, Tikehau Pearl has oceanfront accommodations with a private patio. It features a day spa, a swimming pool and free kayak rental.
The pristine shore's beauty is only matched by the bright blue waters, which are prime for snorkelling and scuba diving. In fact, Jacques Cousteau's research group asserts that this remote spot—about a 55-minute flight from Tahiti Island—contained the highest concentration of fish among any other atolls in the world.
17.Dreamland Beach, Bali
Dreamland Beach is among the collection of 'hidden' beaches of Bali: stretches of white sand secluded by limestone cliffs that line the rugged coastline of the southern Bukit Peninsula.
Though it has grown in popularity in the last 40 years and new resorts have cropped up, it still retains its hang-ten vibe with small shops and beach shack cafes like Kelly's Warung, known for its fresh juices, wraps, and smoothies.
16.Bathsheba Beach, Barbados
Rugged, wild, and untouched are just some of the words used to describe this shoreline, where both photographers and surfers flock to catch the best waves and watch the "Soup Bowl," a name for when the waves crash into the white sand and huge boulders to create a scenic (and foamy) natural phenomenon.
15.Radhanagar Beach, India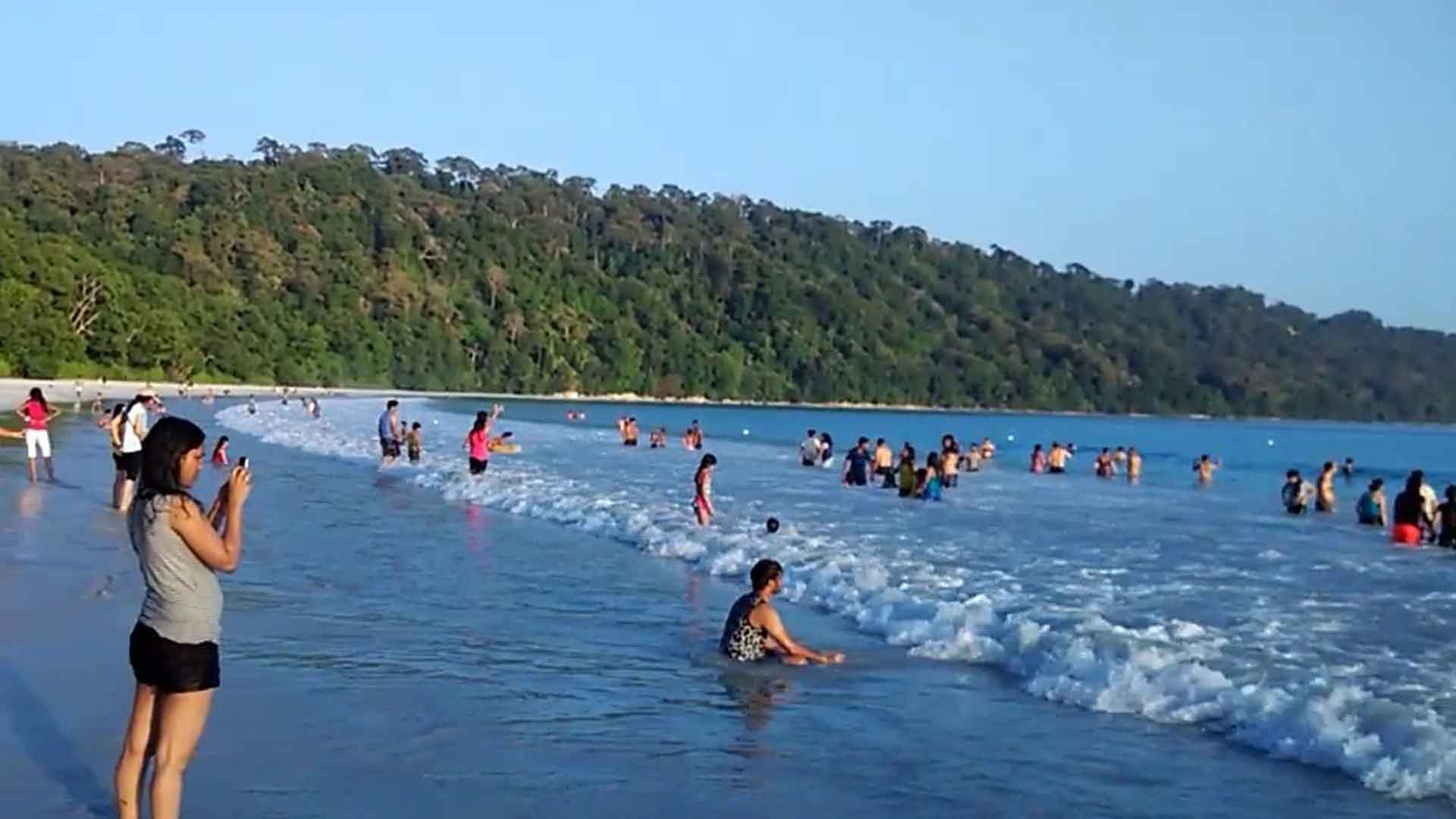 Radhanagar Beach is pure beauty off the beaten path in the Andaman Islands that rivals all other beach locations.
14.Ao Nang Beach, Thailand
Ao Nang Beach transports you to another world, painted in hues of perfect blues and golds. The waters rush up to your sand covered feet while you look in awe at the ivy-covered cliffs and wonder how you made it to paradise.
13.Cala Mitjana, Spain
Cala Mitjana is a small and beautiful sandy beach hidden in a rocky cove. Absolutely breathtaking with clear waters enclosed by plush sands and bounteous pines swaying cooly in the breeze. It is a natural wonder that enraptures your senses and surrounds you with a feeling of luxury.
12.Boulders Beach, South Africa
Where else can you see penguins on a beach? The penguin colony at South Africa's Boulders Beach, along with the beautiful boulders themselves, make this the most unusual yet incredible beach experience of my life.
11.Île aux Cerfs, Mauritius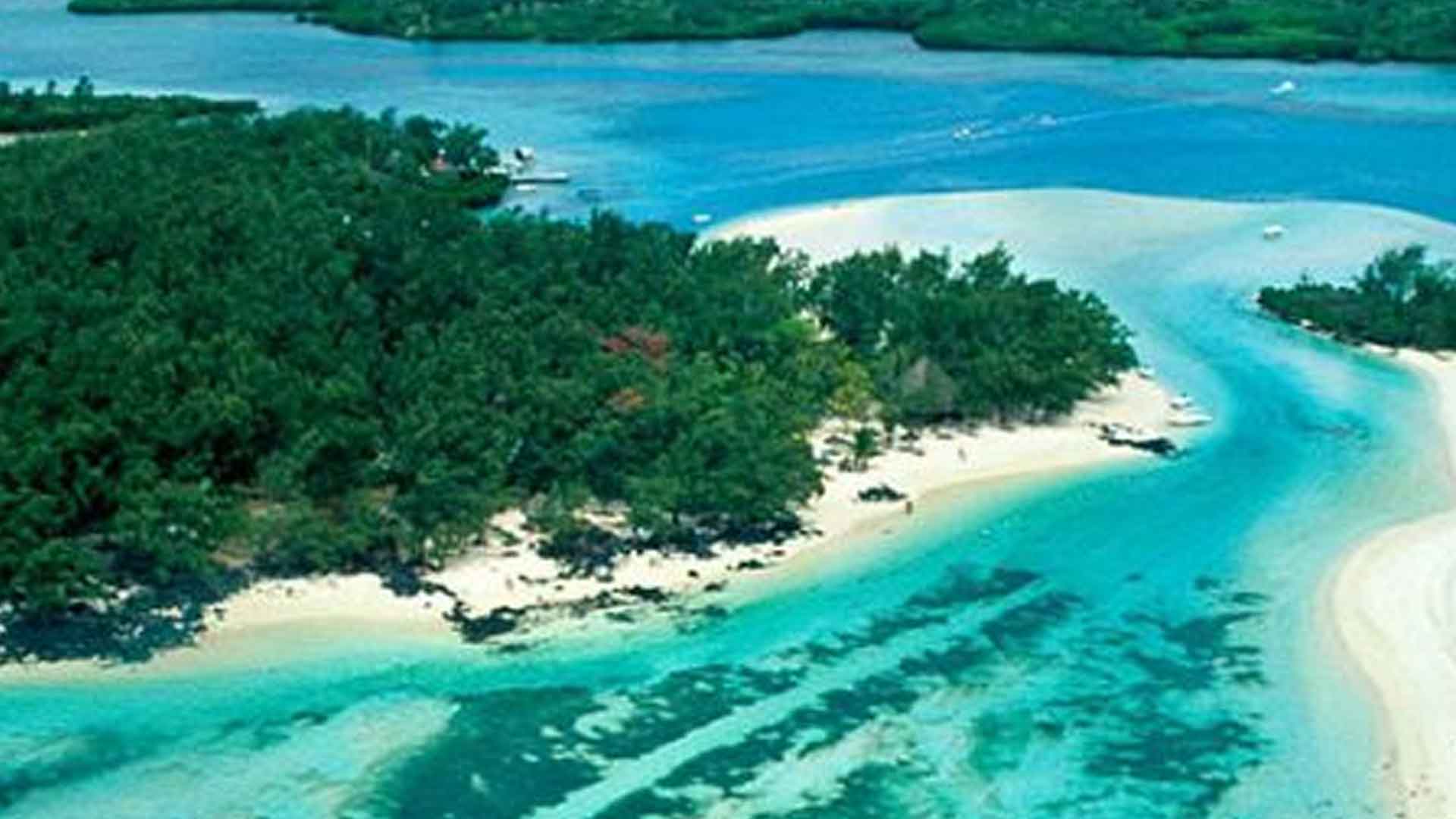 Crystalized blue waters and sugar white sands create an island worthy of an explorer's paradise and top travel destination.
10.Lucky Bay, Australia
Lucky Bay is one of the most stunning untouched landscapes featuring azure waters, blindingly white sand, and the occasional visit by local kangaroos.
09.Muri Beach, Cook Islands
Muri Beach is a small, extremely romantic island getaway. Its white sands and turquoise waters will make you believe in true love.
08.Treasure Beach, Jamaica
The six-mile-long coastline is actually divided up into a number of coves, with four of them being open to the public. While you'll be charmed by the sleepy fishing villages located at each of them, you can also enjoy some spectacular swimming and snorkelling along the untouched rock shorelines. Less of a tourist spot, the local community is made up of writers and artists creating an inviting cultural scene.
07.Sunset Beach, Oahu, Hawaii
Well-known as one of the world's best places to watch big wave surfing in winter (the beach is home to the Vans Triple Crown), the water here becomes as calm as a lake in summer, making it an excellent spot for snorkeling. After a day spent in the sand and surf, don't towel off and head home just yet: Above all, as its name suggests, it's the sunsets that really seal the deal for visitors.
06.Whitehaven Beach, Australia
Whitehaven Beach has oh-so-white sands, deepest green rainforests, and crystalline waters. It's a wild island, part of the Great Barrier Reef, and by far the most beautiful location to experience.
05.Navagio Beach, Greece
Navagio beach is gorgeous because of the blue water.A picture perfect setting awaits you at Navagio Beach, an exposed cove on the coast of Zakynthos. Visitors come from all corners of the world to grab photos of the famous ship wreck, called Panagiotis.
04.Baia Dos Porcos, Brazil
The most picturesque beach you can imagine, Baia Dos Porcos is inundated with the bluest of turquoise waters and vividly coloured wildlife hidden behind lofty cliffs.
3.Hidden Beach, Mexico
A true secret paradise invisible from the outside. Playa del Amor is filled with hidden water tunnels to explore for hours.
2.Maya Bay, Thailand
Enclosed by craggy rock formations with water that sparkles in the sun, this beach is a breathtaking, one-of-a-kind experience that every traveller must explore.
1.Pig Beach, Bahamas
Beautiful white sand, turquoise water, and tropical pigs are the most remarkable parts of this oasis.