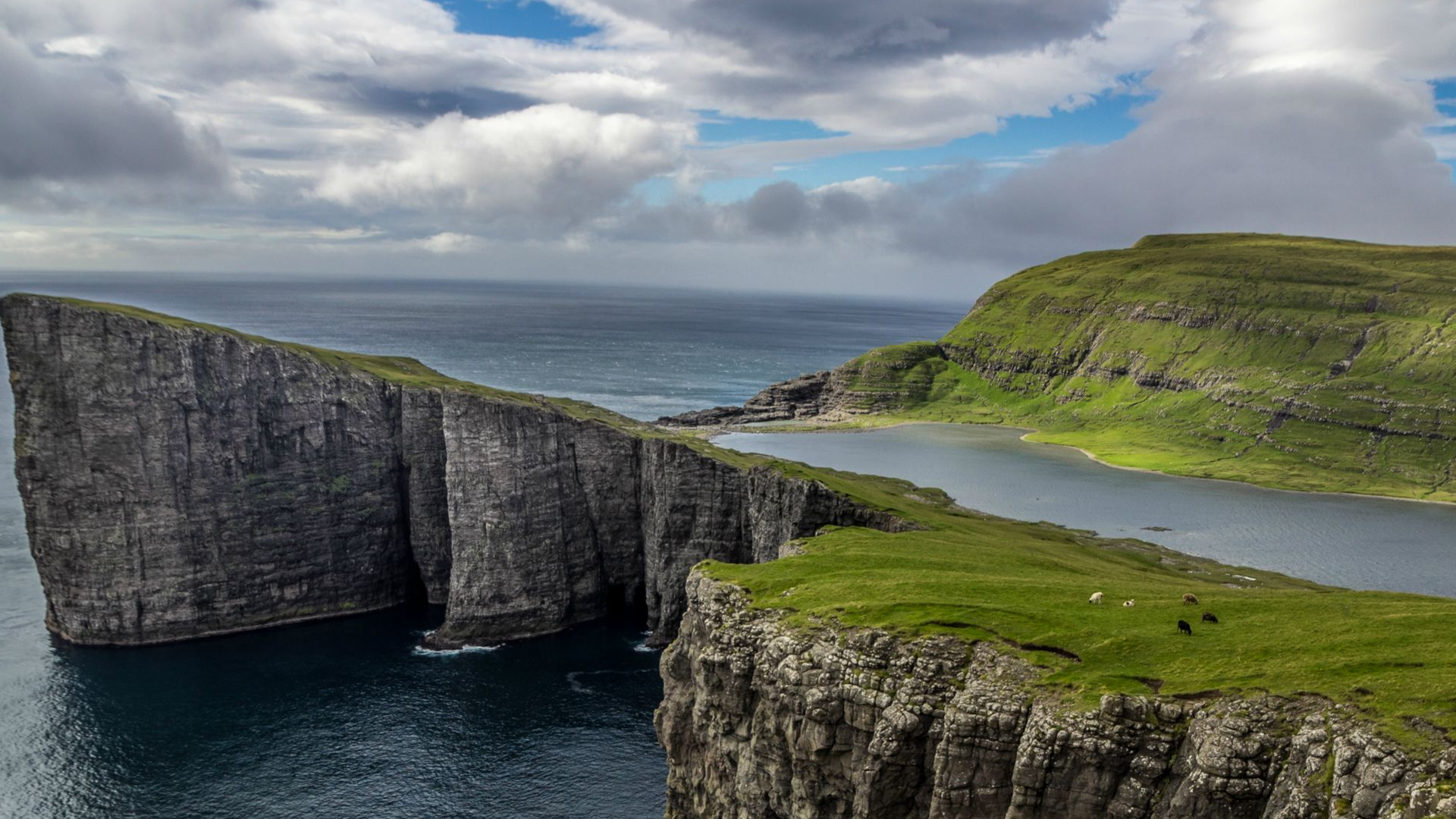 Unbelievable, Unexplored; This lake is above the ocean
At first glance, the calm lake appears as if it is sitting hundreds of feet high above the ocean. But, this is just an optical illusion.But this beautiful lake is named as Lake Sørvágsvatn  which is in Faroe island, Denmark.
Lake Sørvágsvatn (or Lake Leitisvatn) in the Faroe Islands looks like it's perched high above the ocean below… right?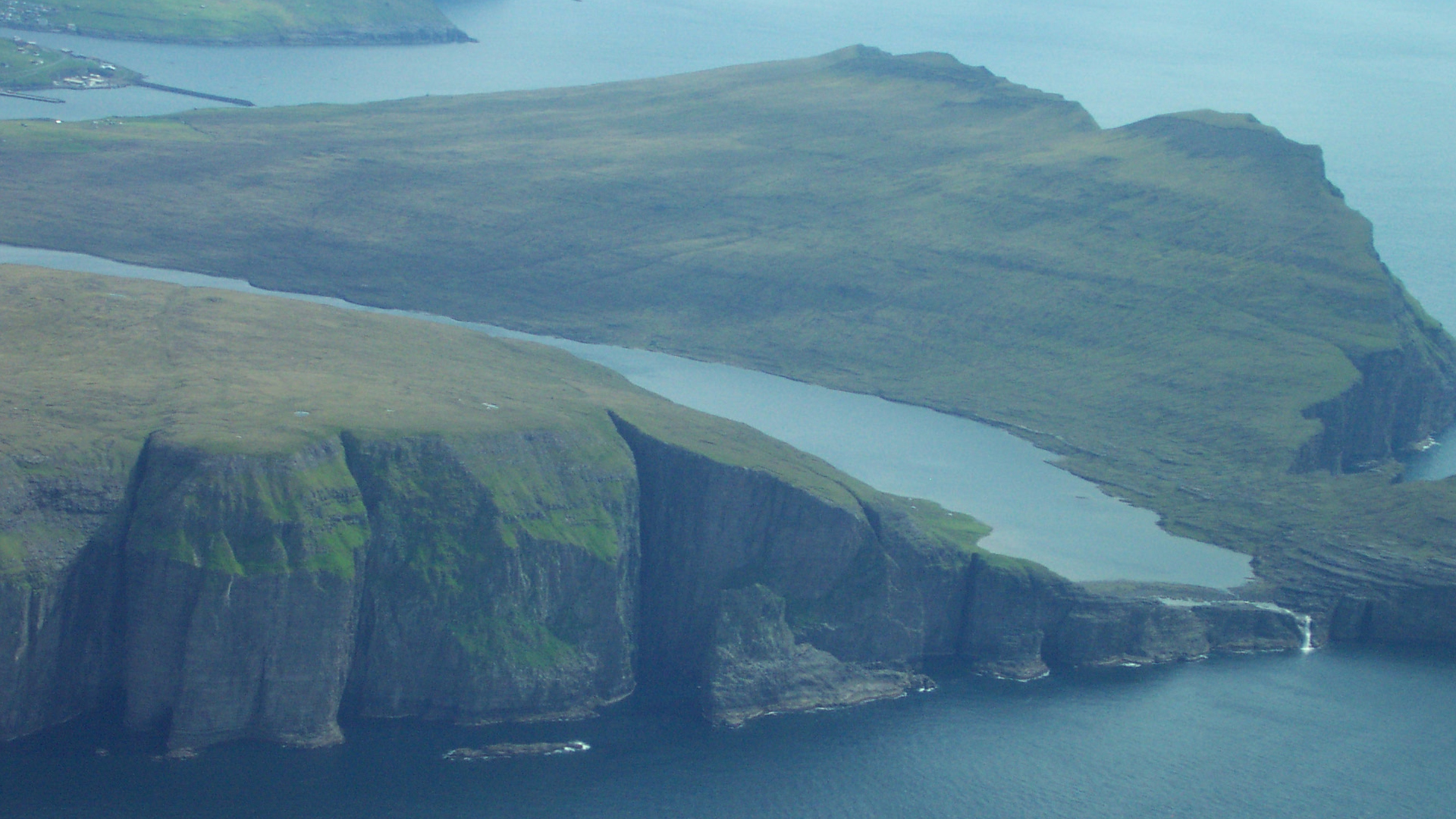 But this is actually one big optical illusion: In reality, the lake is no more than about 90 feet above sea level. The steep cliff in front of the lake — coupled with the perfect camera angle — just makes the lake look as if it's sitting hundreds and hundreds of feet high. Sørvágsvatn (or Leitisvatn) is the biggest lake of the Faroe Islands, situated on the island of Vágar. It covers an area of 3.4 square km, more than three times the size of the second biggest lake Fjallavatn, which also lies on the island of Vágar.
The lake itself is nothing spectacular, other than being the biggest one on Faroe Islands. It's over 6 km long. The headlands on either side of the Lake drop precipitously from heights of 252 and 376 m. into the North Atlantic. From this perspective, we also have a head-on view of the Bøsdalafossur waterfall, which is the Lake's outlet into the ocean. Distant north and east of the Lake provide vistas of rugged parts of the island of Streymoy.
Among the locals there is a fierce debate regarding the name of the lake. The inhabitants of Sørvágur take pride in the fact that the lake is named after their village. On the other hand, the inhabitants of Miðvágur want to name the lake Leitisvatn, since, on their side of the lake, the land alongside the body of water is called Leiti.