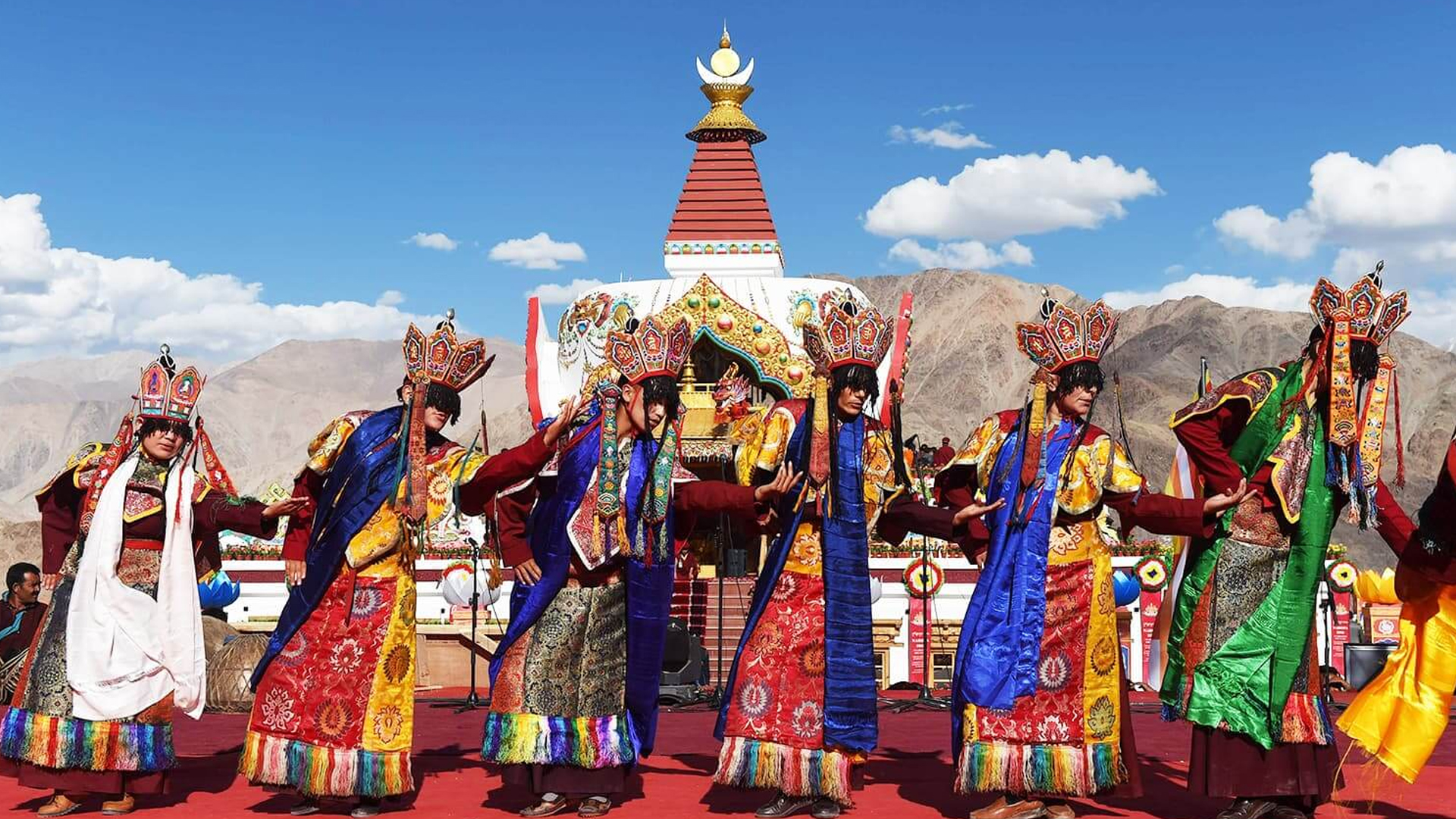 Top Tourism Festivals of September
The pleasant season of September is suitable for traveling as many festivals are celebrated during this month in different cities where you can enjoy many things. ..Weather in this month is found to be pleasant at most places after the scorching Sun of June and the raindrops of July-August.One can enjoy the traveling with a lot of amusements in this month. A variety of festivals are held at different places across India in
September. During this period you can enjoy many things once you come here.
Ladakh Festival
This is the Cultural Festival of Ladakh, where tourists come from far and wide to delight.During this festival you can enjoy many things like polo match, music concert, folk dance, archery, river rafting.
Duration- 1-4 September 2019
Place-Leh
Ganesh Chaturthi
Ganeshotsav is celebrated in many places in India and it lasts for 10 days.Mostly it is celebrated in Mumbai and it's near by, in which people from the country and abroad use to participate. Ganpati is
established in the houses by the people and immersed at the end of the festival.
Duration- 2-12 September 2019
Places- Maharashtra, Goa, Tamil Nadu, Karnataka and Andhra Pradesh
Onam
Onam is one of the most popular festival of Kerala and it is celebrated for 10 days on full swing. People use fowers to decorate the houses and wear new clothes as per their customs during the
festival days. Various type of activities like sports, songs followed with dance, snake boat races are arranged that doubles the excitement of this festival.
Duration- 2-13 September 2019
Place- Kerala
Ramnagar Ramlila
Specialty of Ramnagar's Ramlila of Banaras remained unchanged even in two and a half centuries .It is performed on stage for one month without using any kind of sound amplifier. It is not just stage performance, but a direct way of approach to God.The powerfull dialogues,without use of sound amplifier, are overshadowed on devotees.
Duration- 12 September to 13 October 2019
Place-Ramnagar,Varanasi
Zero Music Festival
A week-long Zero Music Festival is organized every year at Zero where thousands of music and art lovers, from abroad,are gathered. It is noteworthy that the festival was started in the year 2012 by two
artists named Bobby Hanno and Anoop Kutty. One who wants to enjoy the music, forgetting everything, definitely attend this festival
once.
Duration- 26-29 September 2019
Place – Zero Valley, Arunachal Pradesh
Navratri
It is a nine-day festival during which Maa Durga is represented and worshiped for the entire nine days in her different incurnations. Dussehra is celebrated on very next day after the end of Navratri.Kolkata has it's maximum charm.
Duration- 29 September to 7 October 2019
Place- All over India but especially in Gujarat, Kolkata, Varanasi,
Mysore, Mumbai and Delhi.
Mysore Dussehra
The celebration of Dussehra of Mysore is very special which lasts 10 days which attracts crowds of people from far and wide to see. It was started in 1610 by the Wadiyar king. Pusay Mysore Palace is
decorated like a bride which magnifies it's beauty twice.The attracting things are light shows, cracker shows, vintage automobile shows and a variety of delicious dishes.
Duration- 29 September to 8 October 2019
Place- Mysore, Karnataka