This Summer opt for amazing Kheerganga trek, all you need is INR 6000
Imagine a plate of White sauce pasta along with some good red wine all at the height of 3000 metres? Sounds cool na..Also add it a climb through the chariasmatic grey hush mountains  and finding yourself in the abode of Lord Shiva. Yes, I am talking about the infamous hash land and a mesmerising land which one needs to explore, Kheer Ganga.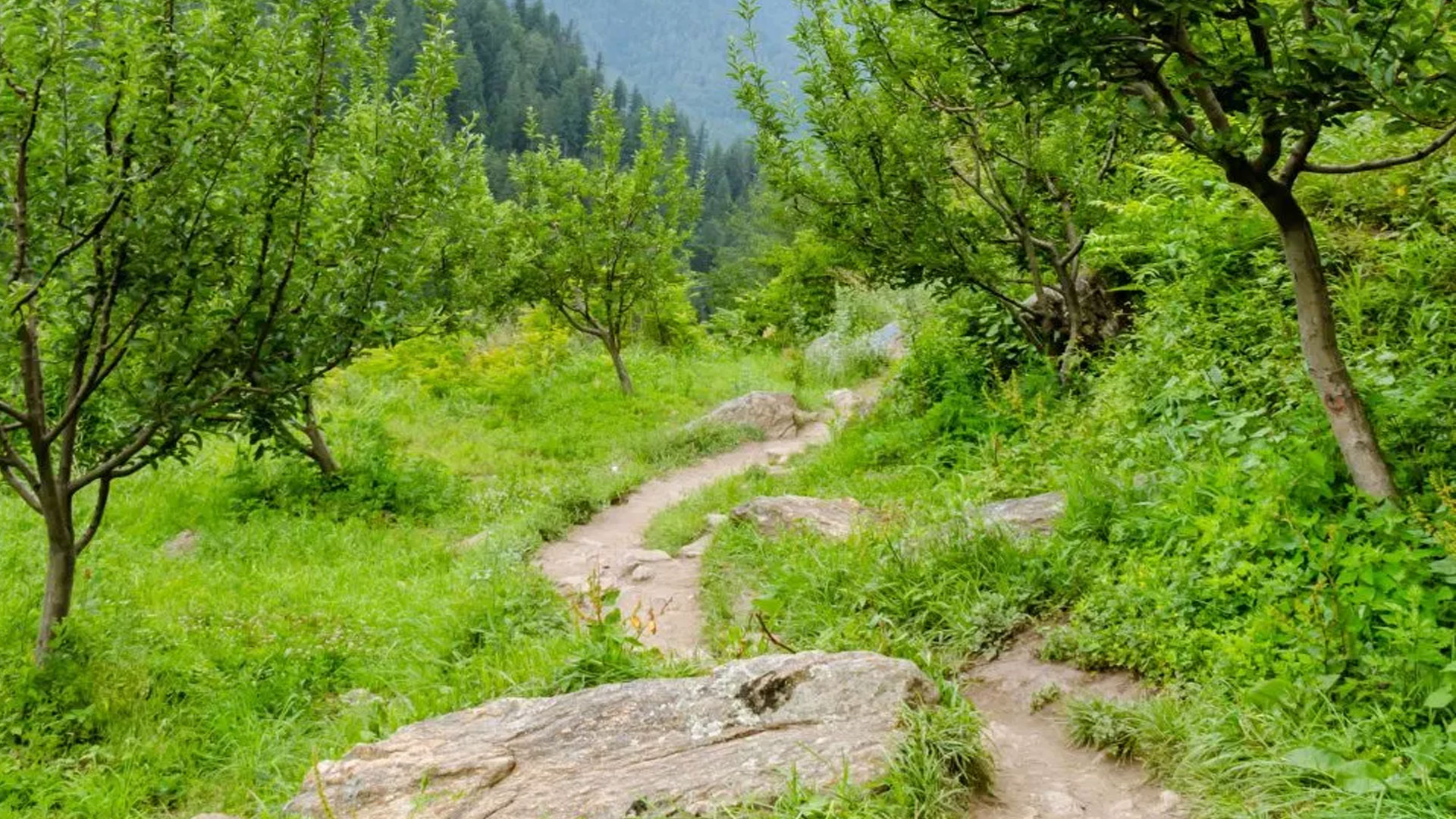 Trek To Kheer Ganga
is located deep in Parvati Valley (Kullu Valley) and is perched at an altitude of approximately 2950m. Kheerganga is basically a village settlement famous for the ancient Shiva temple which lies atop a mountain. According to the sacred legends, it is the site where Lord Shiva did penance for thousands of years long, long time ago. Close to the temple also lies a cave and natural hot water springs.
It is a medium level trek spanning 14 km. Normally, it would take 4 to 5 hours to reach the campsite at Kheerganga.In between the trek beautiful valleys and mountains are seen. The trek starts from Barshini, the path leads to Nakthan village where you could easily wtness the small wood and stone houses. Homestays and cafés are available in this village for trekkers and tourists. Next, after crossing Nakthan village is Rudra Nag Temple where tourists generally make a pit stop to gather more energy – both spiritual and vital.
How to reach
Public transport like bus and taxi is easily available from Kasol to Barshaini and, at last, to Pulna. OR alternatively one can reach Bhuntar from private bus. Ask the bus to drop you near the Bhuntar bus stand from where you have to catch a bus to Barshaini. Barshaini comes after Kasol, Manikaran and is the last motorable road in the valley. Buses from Bhuntar to Barshaini are frequent and the distance is usually covered in approx. 2-3 hours. It is better to have breakfast in Bhuntar while waiting for the bus.
Also, be ready to shell out more than usual for food. Trekkers may come down via Nakhthan village in a span of 3 hours or so.
Estimated cost
Basic expense for Kheerganga trip would involve: Volvo bus tickets to & fro Delhi to Bhuntar INR 2,000; Bhuntar to Barshaini (to & fro) INR 200; lodging at Kheerganga (or any other village) – INR 200 per day; Food – INR 500
Best time to visit
Between May and November.
Where to stay:
There is no shortage of tourist accommodations at the summit of Kheer Ganga. Tents are available for lodging on the beautiful green meadows. Or, tourists can pitch their own tents by paying a small fee to the authorities' in-charge.