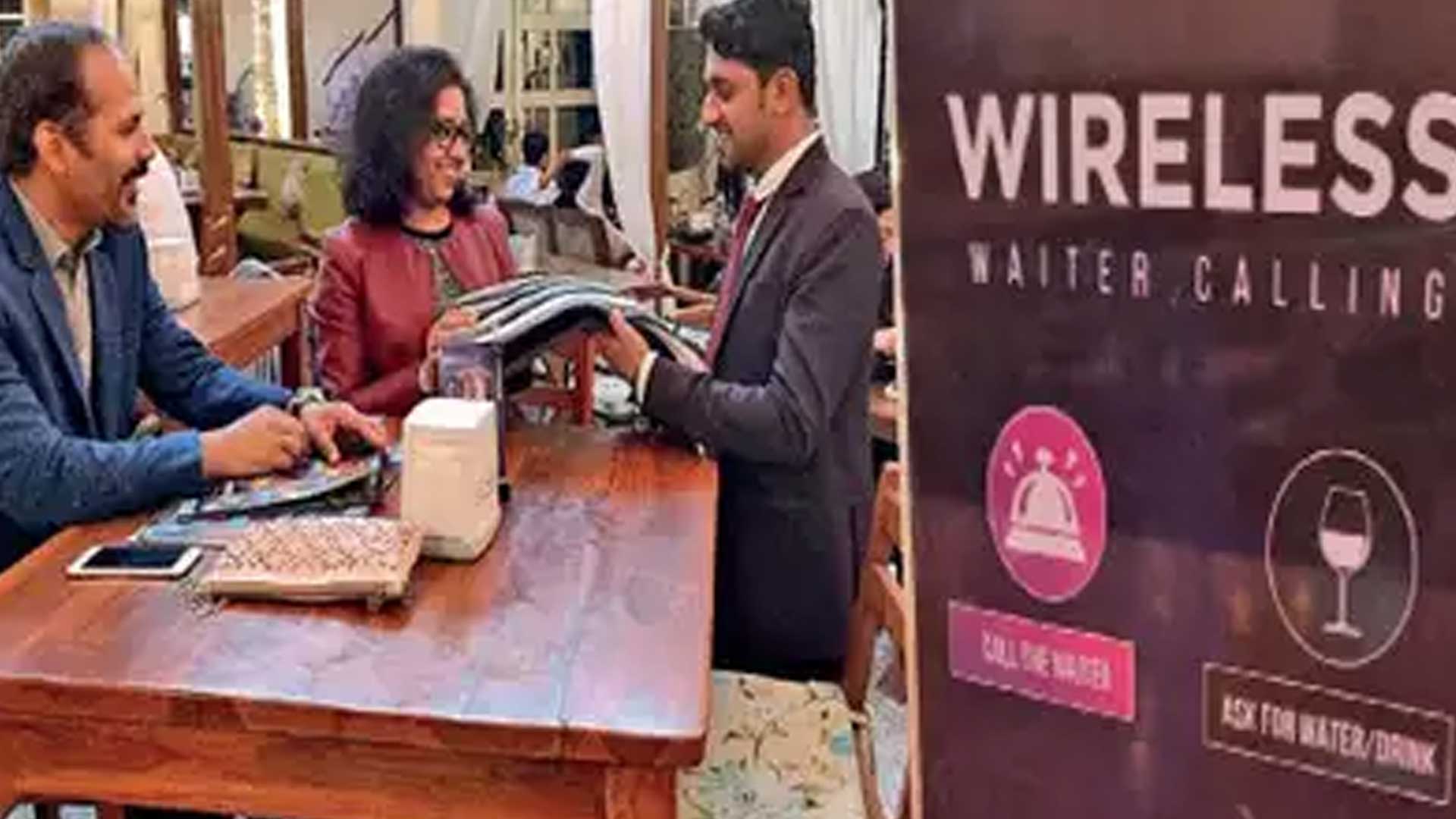 This Restaurant in Delhi offering free Wifi, Charger along with good food!!
The Restaurant of Delhi has been working to attract customers with a lot of creativity these days. With the growing cold, some restaurants are offering stoles to the customers at the table.In table there a push button and phone charger and Wi-Fi access facilities just like Flights.
Know what is something special about this restaurant:
If you are feeling cold, you will be provided with the stole.If you avoid cold and because of this reason you dont want to go to the open or rooftop restaurant, then now you enjoy there. Actually, some restaurants in Delhi like Duty Free Bar are also giving stoles to the customer to avoid cold.Now if you are thinking that how can we use the stole used by someone, then there is no need to worry about it.The manager of one of the restaurant said that "In this we also take full care of hygiene. Daily used stoles are dry cleaned".
Charger on table and Wi-Fi
Free WiFi is available in all restaurants, but in the restaurants of Delhi you can get the convenience of phone charging on the table. A restaurant owner says, "Nowadays there is a time of social networking. Every customer wants to upload their story, video or photos instantly on Instagram, Snapchat, Facebook, Whatsapp and Twitter.
Nowadays, the restaurant is focusing on the service along with the food. They believe that the customer remembers the service when he comes to Restore for the second time. Looking at it, some new changes have been made. Duty Free, Air Bar's owner Varun Puri told that the customer check in here and our service starts here.