The best and cheapest hotels, hostels in Amsterdam
Amsterdam is a city for artists. From the old masters to modern-day hipsters, the creative-minded have always found the city to be a place to collaborate and socialise.
Amsterdam can be silly expensive, so following last year's guide to some of our favourite stylish budget places to stay in Amsterdam we've compiled for you the best cheap hostels and hotels in Amsterdam.
10. Generator Hostel Amsterdam
Situated in up-and-coming Amsterdam East, Generator Amsterdam boasts a pretty location among the trees of Oosterpark. Formerly the University of Amsterdam's zoological department, Generator Amsterdam pays homage to the former building focusing around three unique social spaces.
It is unique and cheapest one.
Price Per Bed: From £ 13 per night
Amenities: Auditorium Bar, Professor blackboard, free Wi-Fi, Nescio café which serves pizza, sandwiches and light snacks and salads.
09. Hotel Jupiter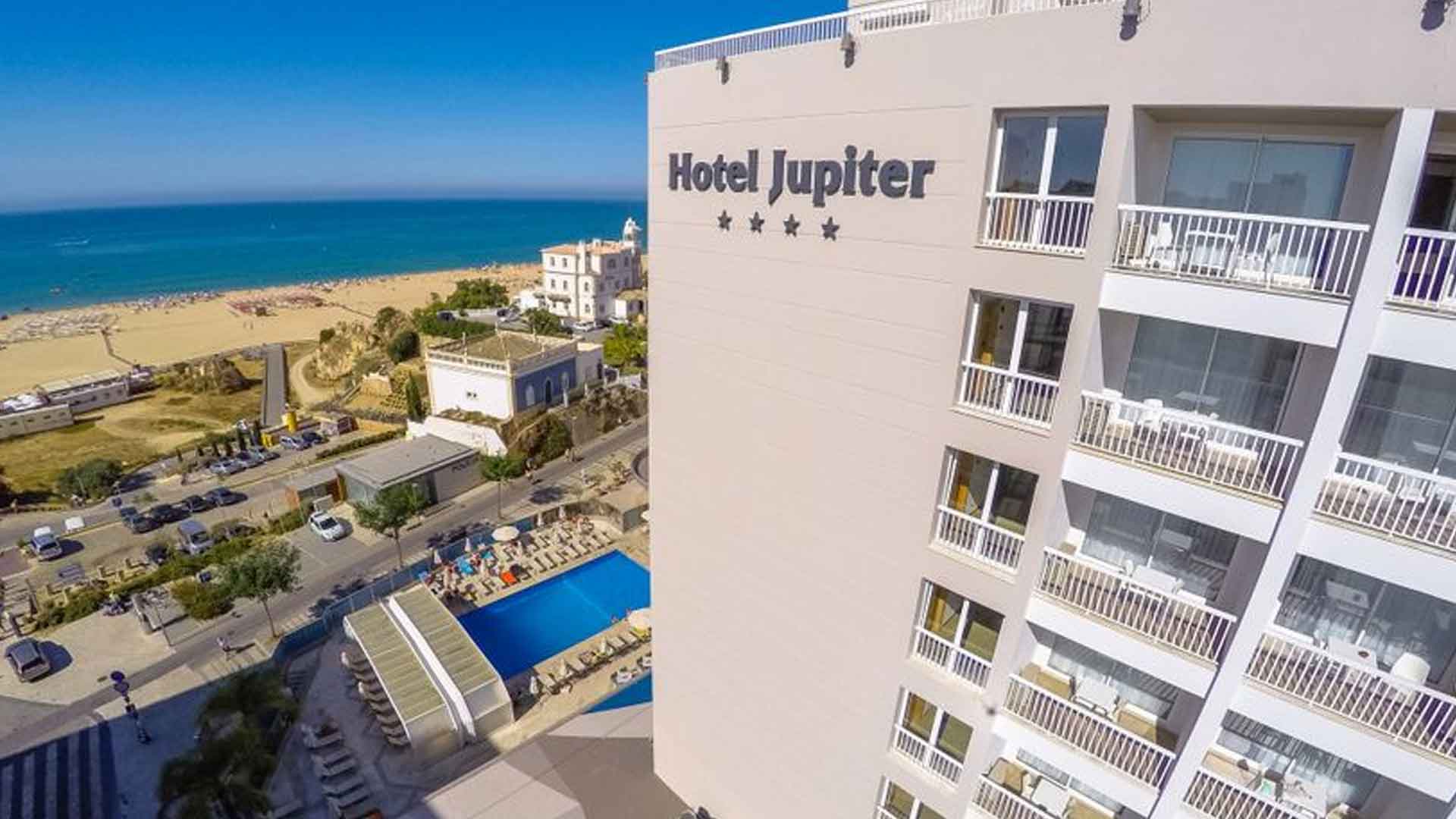 Come to visit Amsterdam, and enjoy the services of this small yet convenient hotel. Housed in a historical building built at the beginning of 19th century; this hotel is perfect for couples who want to be left undisturbed. Masterly-crafted in the middle of the silent street, this small three-star property is convenience complimented by ease.
P.S. You will definitely fall in love with its continental breakfast which is loaded with a wide variety of Bread, Meat, Cheese, Sweets, Fruits, salad and more.
Price Per Room: Starts from €64/night booking
Amenities: Free City Maps and Free WiFi
08. St Christopher's at the Winston
The Winston' bar is developed into a club in the red-light district was a legendary artists' hangout and remains perennially hip.
Price Per Room: Starts at £18 per night
Amenities: Belushi's bar serves good food, and has a great beer garden. Rooms are fair-sized and clean, and some have balconies
07. ClinkNOORD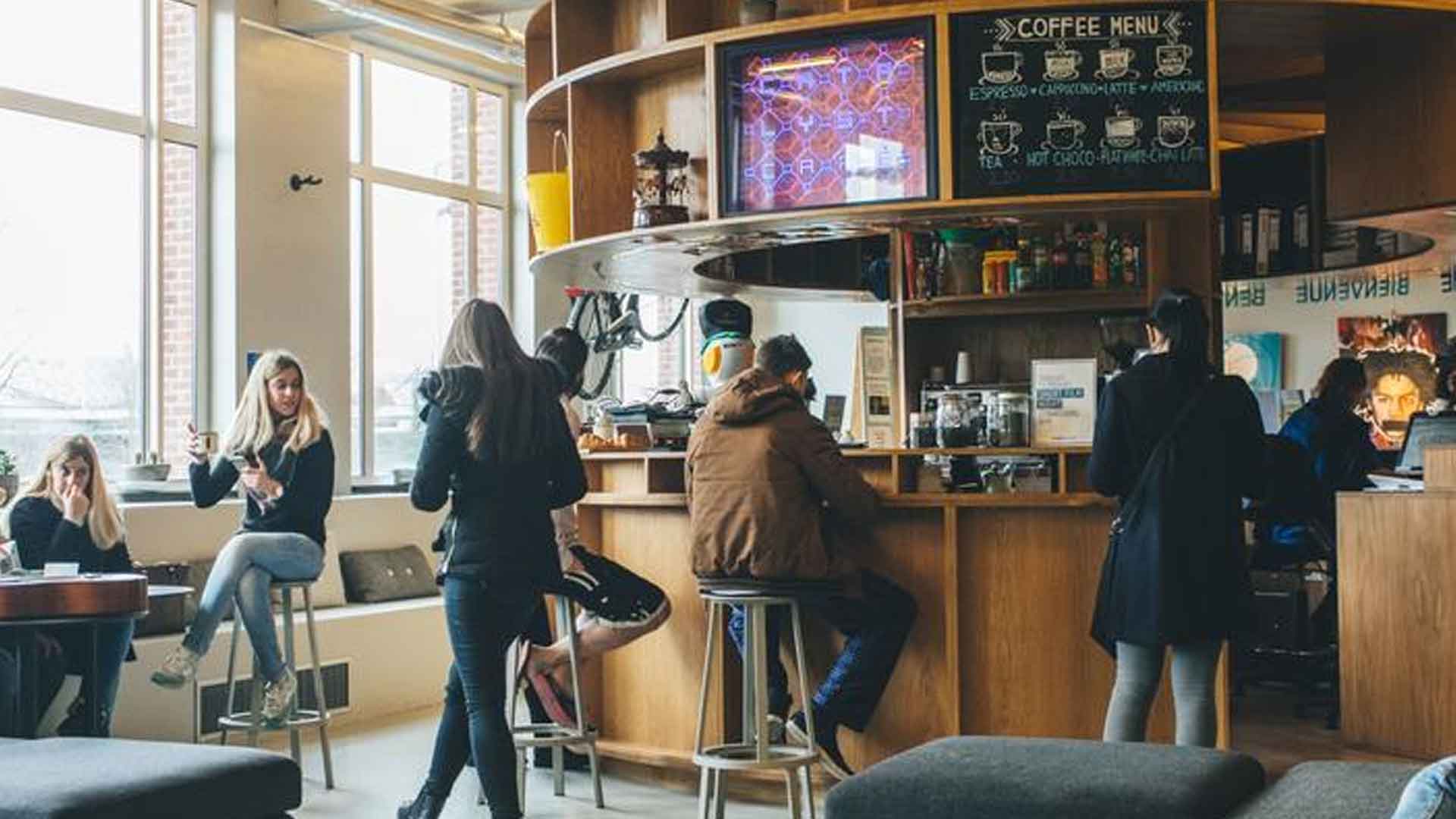 Treat yourself to a memorable stay at this Creative Dutch-styled Hostel in Amsterdam Noord, one of the city's most creative and culturally vibrant areas. With its Dutch-style interiors and chilled out friendly vibe, this hostel is perfect for those who are looking for a perfect blend of a hostel and a hotel.
Price Per Bed: Starts at €20/night
Amenities: Library, free Wi-Fi, in-house bar, affordable café, self-catering kitchen, luggage lockers.
06.The Bulldog
Wake up in the heart of Amsterdam's Red Light District with the some of the most stunning views of the city's dreamy canals from its rooftop terrace. multilingual staff, 24 hours access, free WIFI, on-site security, lockers and bag storage plus a social atmosphere that makes this hostel a popular choice amongst backpackers. A great option for the party lovers, the hostel's lively Lounge Bar invites you to unlimited drinks, laughs and FUN.
Price Per Bed: €30/night
Amenities: Free Wifi, Free Towels
05. Flying Pig Beach Hostel
Experience the real hustle and bustle of Amsterdam at the Flying Pig hostels. The three youth hostels are world famous for their relaxed atmosphere in true Amsterdam style.
Price Per Bed: €41.80/night
Amenities: Free Breakfast, Linen, Free WiFi and Free City Maps
04. Meininger Amsterdam City West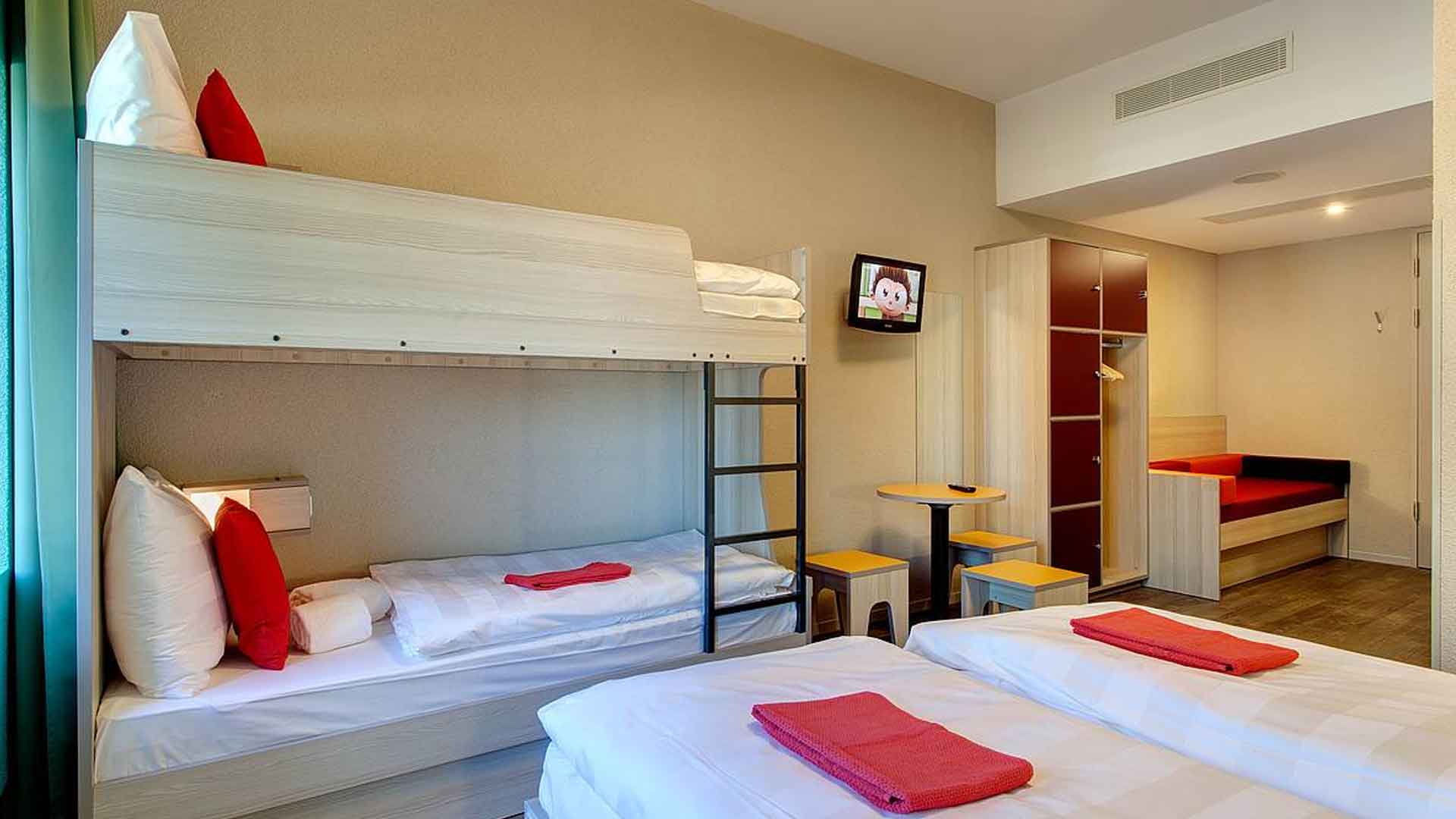 Meininger is simple, spotless, functional and fine for a short break, or if you need easy access to the airport. Staff are helpful and welcoming, and though you're in a dull part of town, out of the centre, transport connections are swift and frequent.
Price Per Bed: Starts at €17.85/night
Amenities: Free WiFi
03. Pension De Laurier
Located in a historic little building in the Jordaan area, rated 4.5 on TripAdvisor, Pension De Laurier is one of Amsterdam's best value stays for those looking for a bit of privacy and also with a good location.
Price Per Room: Starts at €75/night
Amenities: Free WiFi, Free Linen, and Free Towels
02. Hans Brinker Hostel Amsterdam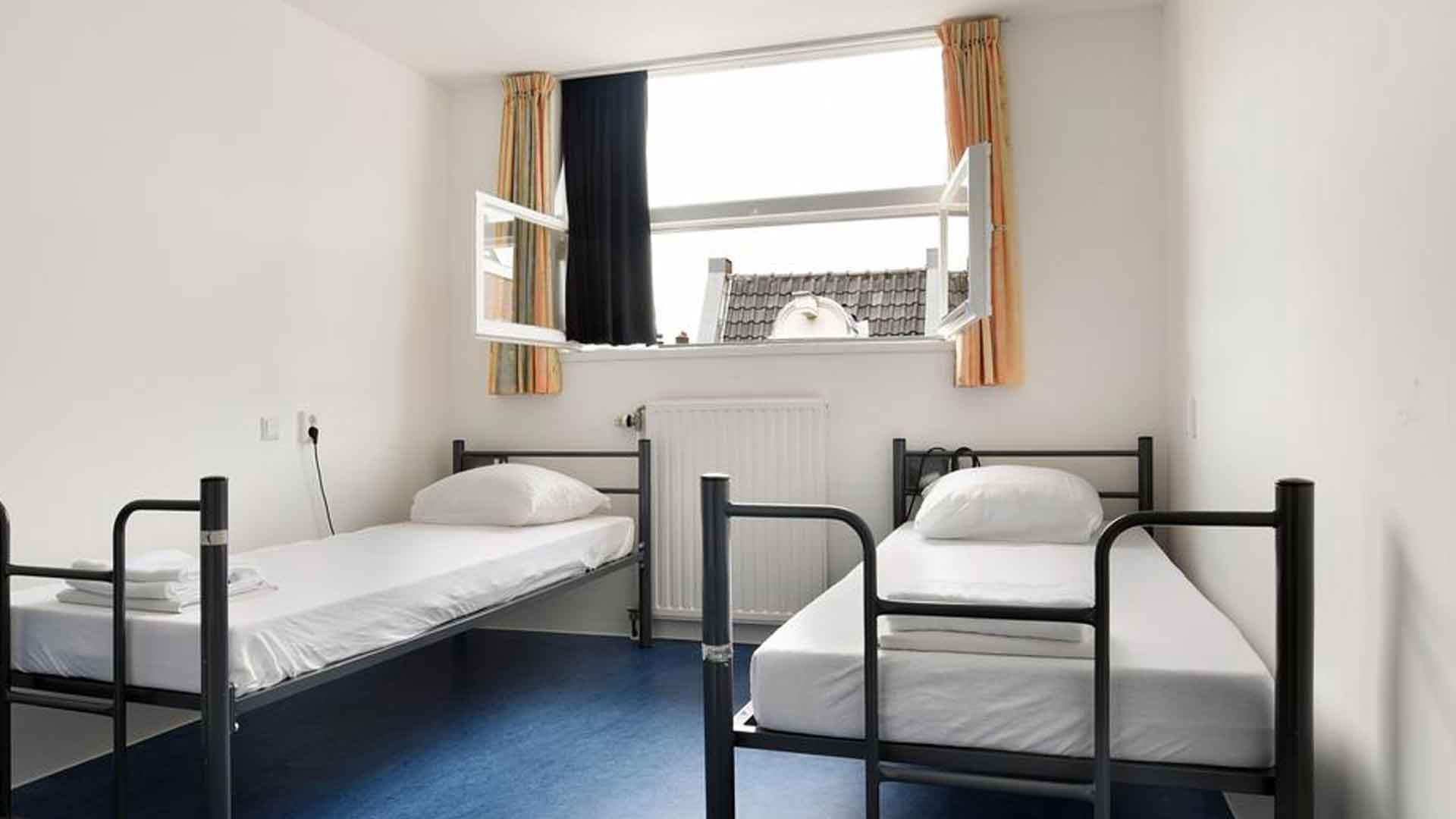 Hans Brinker markets themselves as apparently 'the worst hotel in the world' but delivers the basics for an ideal cheap break in Amsterdam.
Price Per Bed: Starts from €23.50/night Book
Amenities: Free Breakfast, free Linen including towels and free WiFi
01. Waldorf Astoria Amsterdam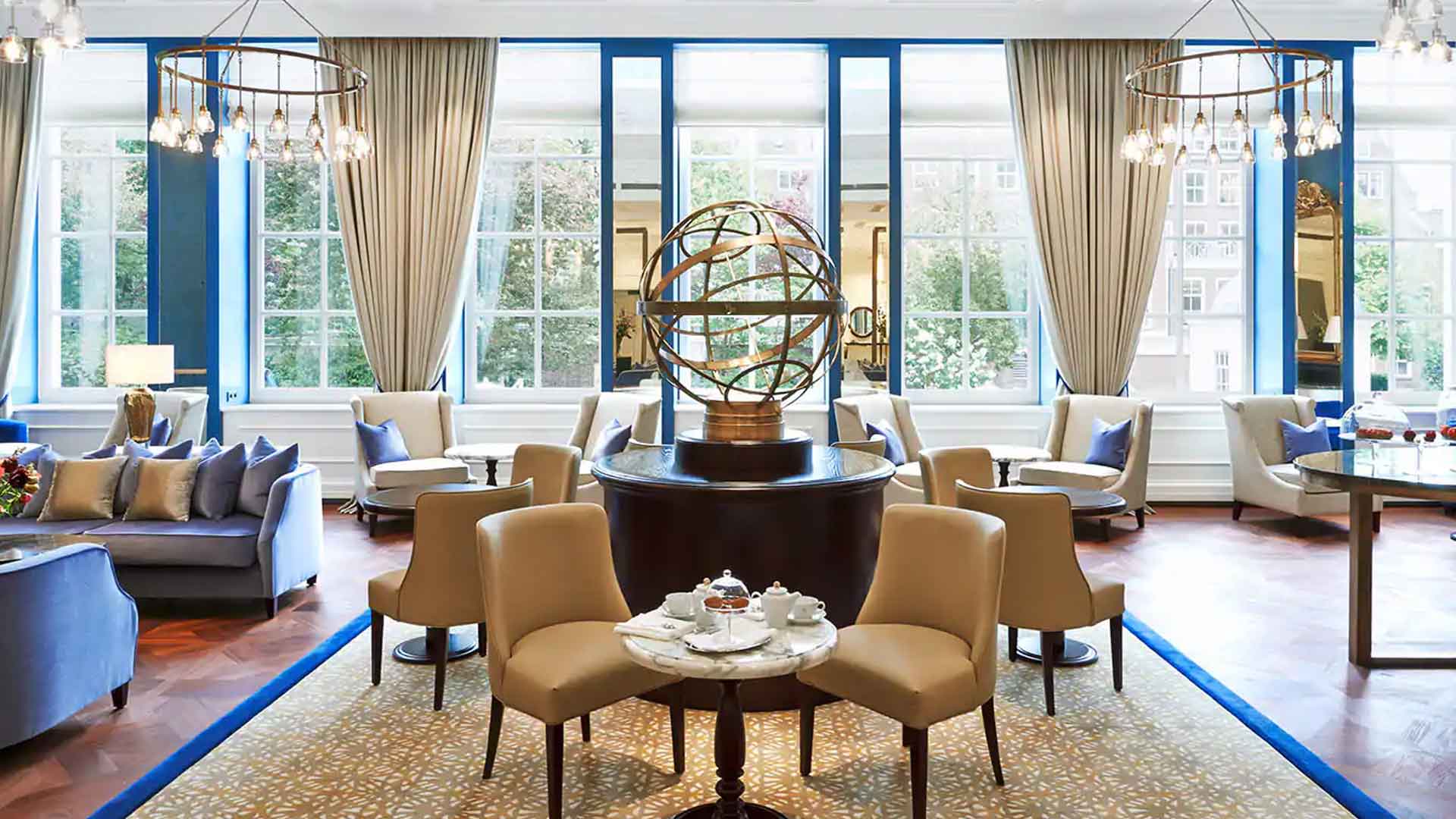 Waldorf Astoria is comprised of six magnificent canalside mansions converted with grace, a sensitive attitude to heritage (many 17th- and 18th-century features remain), and a careful eye to contemporary luxury and style. It's perfectly located on one of Amsterdam's most impressive canals.
Price Per Bed: £313/night
Amenities: Bar, Fitness centre, Laundry, Parking, Pool, Restaurant, Room service, Sauna, Spa and Wi-Fi