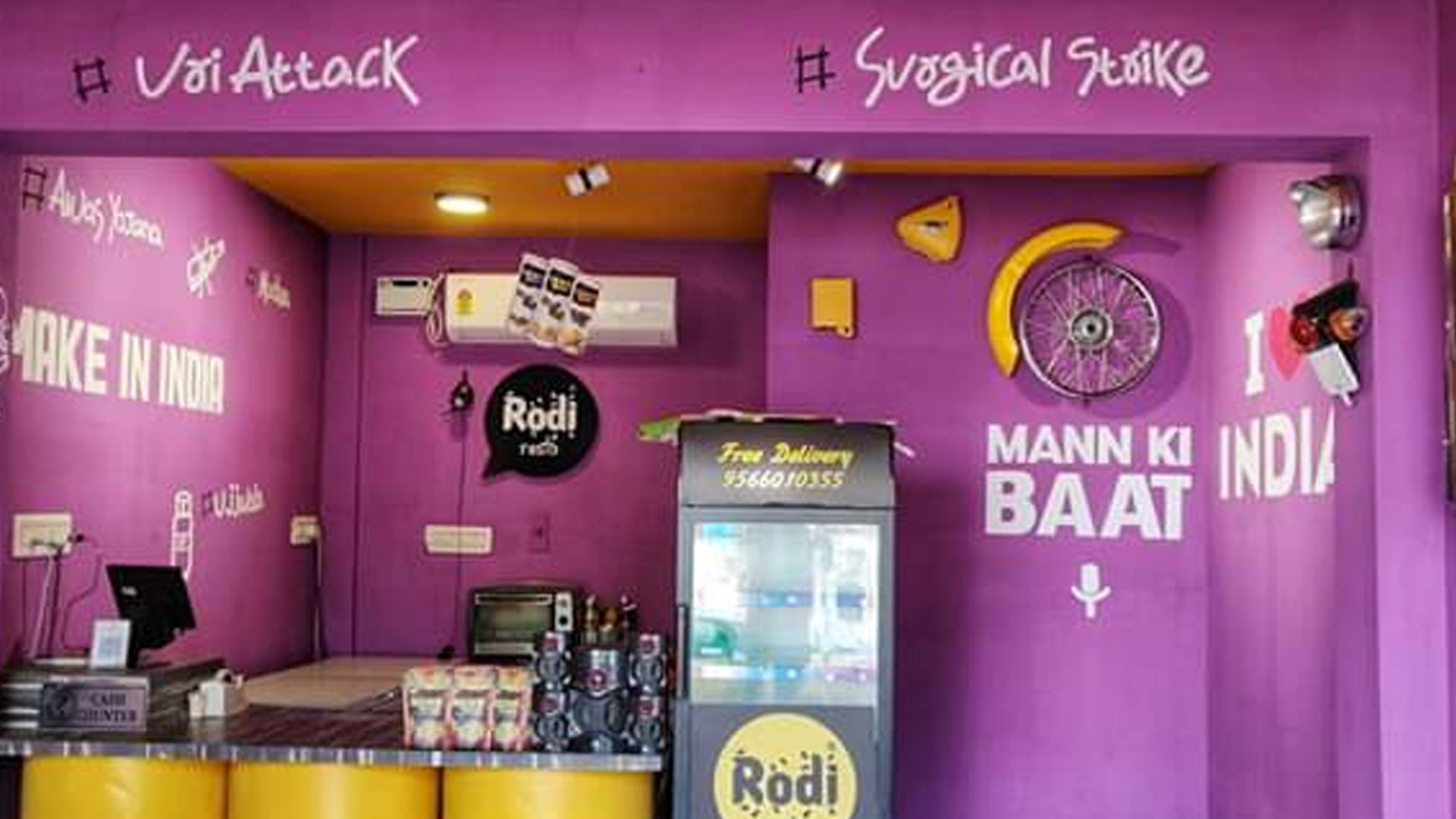 Sip a cup of Chai in 'NaMo' cafe
With an aim of educating on the schemes of NDA, the BJP district functionary in Kovilpatti has come up with the Cafe called NaMo cafe.
A native of Kovilpatti, Dinesh started a groundnut candy production unit in Kovilpatti in 2013 and developed it into a cafe in 2017. Recently, Dinesh and his wife Sowmya have modified their cafe into a Modi-themed one with the "achievements" of NDA government written all over the walls.
'Mann Ki Baat', Pradhan Mantri Ujjwala Yojana, Awas Yojana (Housing for All), Mudra (Micro Units Development and Refinance Agency Ltd), surgical strike, demonetisation, and GST are some of the names that found a place on the walls of the restaurant.