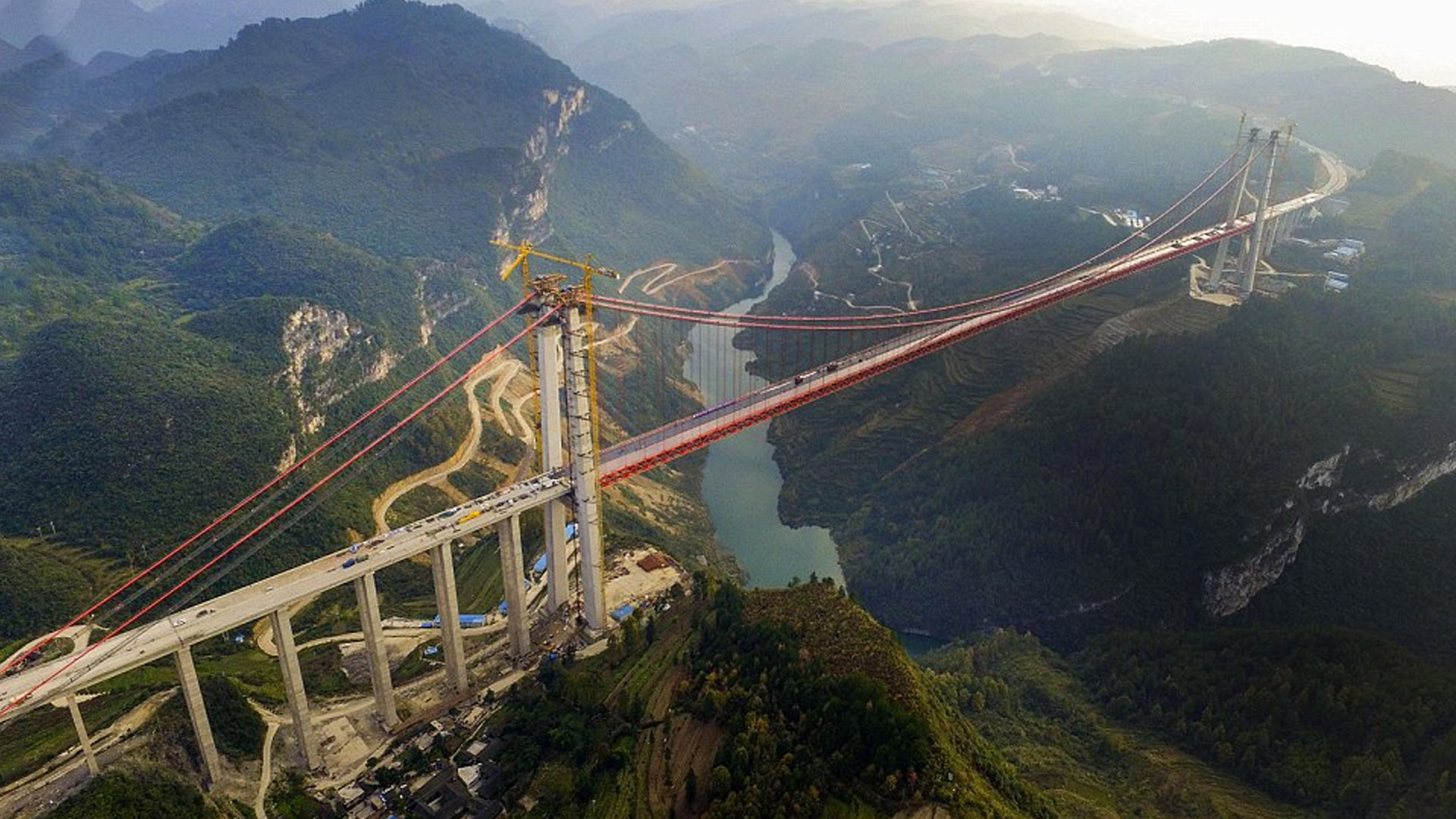 Qingshui River Bridge- World's second highest bridge
Ever want to visit for beautiful bridge then head to this bridge of China.
Qingshui River Bridge is a suspension bridge in Guizhou, China. The bridge, measuring 406 m (1,332 ft) above the Qingshuihe River, is the third highest suspension bridge in world.It is also one of the longest bridges with a main span of 1,130 m (3,710 ft).
ince. The giant new crossing is part of the Guiweng expressway that connects the capital city of Guiyang with Weng'an. The 230 and 224 meter tall towers support a steel truss main span of 1,130 meters that ranks among the 20 longest spans on earth.
The only bridge taller than it will be the Sidu River Bridge – also in China, but in Badong, Hubei – which has a height of 1,627ft (496m).
Qingshui River Bridge is a suspension bridge in #Guizhou, #China.#QingshuiheRiver #China #Suspensionbridge #Guizhou #Guiyang #ChineseBridge #shanghai #travelman #travel #BalingheBridge #Guiwengexpressway #bridge pic.twitter.com/3s59sNeML1

— Goats On Road (@GoatsOnRoad) April 16, 2019