Non Veg or Veg, Come To Dubai and Enjoy All Kinds Of Flavors
Planning a trip to Dubai and wondering what is on the platter for you? Well, worry not! With a combination of Iranian, Lebanese and Arabic food, the Dubai cuisine will only leave you craving for more.  You will find that most of the traditional foods here are very rich and taste differently. Usage of a lot of spices to further enhance their flavors. Traditional dishes include rice, fish, and meat. Arab people like to eat sheep and goats. Yes, on certain special occasions such as Eid or Marriage, desserts are also prepared from camels. 
If you plan your trip according to your meal plan just like us, you will fall in love with this list:
Stuffed Camel
Stuffed Camel is one of Dubai's finest dishes, which is also named in Guinness Book of World Records. Most of these dishes are made in wedding ceremonies, and also served on behalf of the royal family. The way to make it is quite different. One whole camel is roasted by putting one lamb, 20 chicken, boiled eggs, fish and rice. Those who eat it say that it is very tasty and such a dish does not get anywhere else in the world.
Al Harees
Al Harees is one of the most traditional foods in Dubai. You'll be amazed at how warm and hospitable the Dubai locals are when you ask them where would you find the best Al Harees. Wheat, meat, and a pinch of salt, when combined with some hours of baking, produce this really wonderful dish that will leave you craving for a second helping. Mostly savored during Ramadan, Eid, and weddings.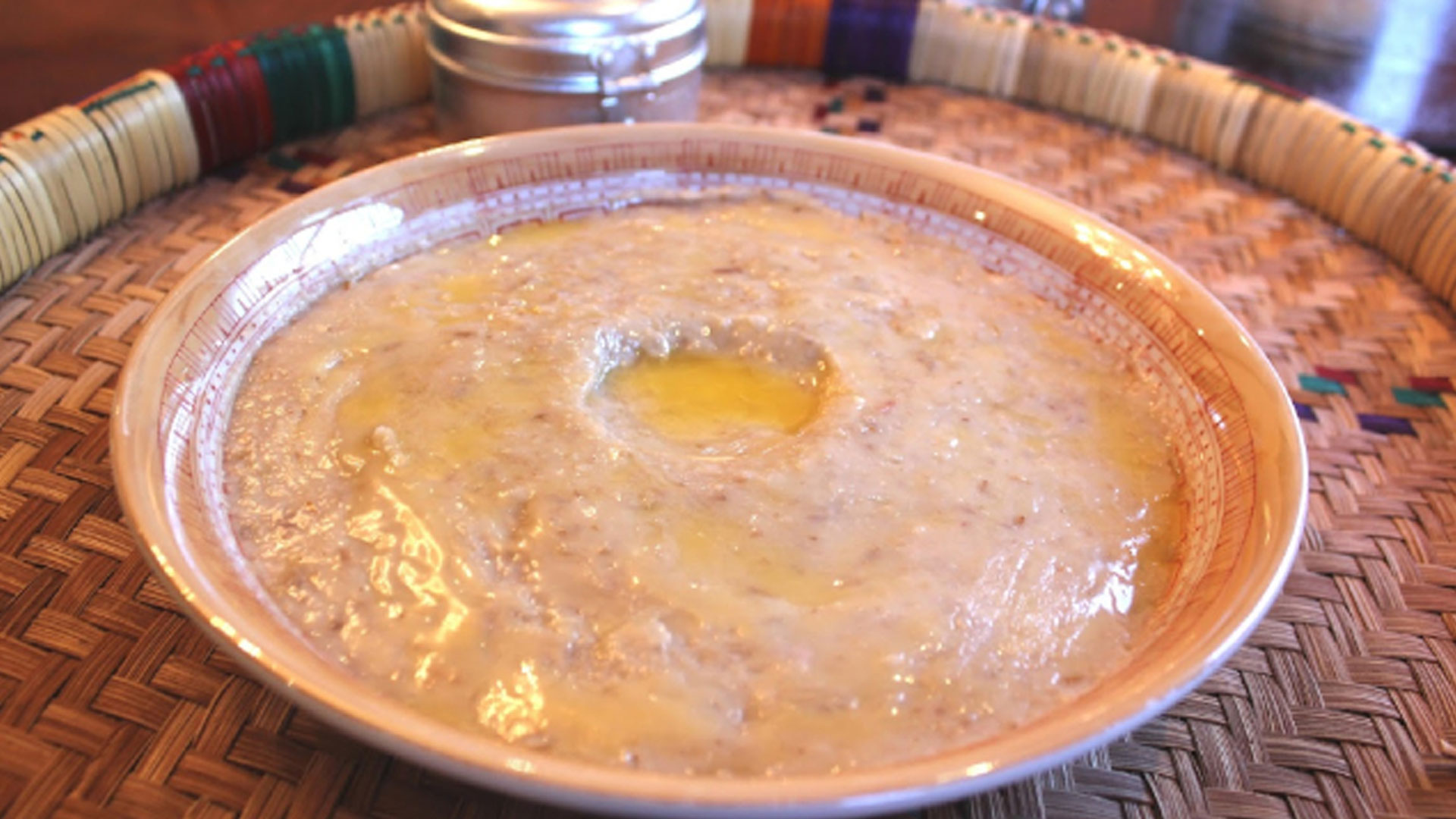 Shavarma
This dish is popular not only in Dubai but mostly in Asian countries. The dish is prepared from chicken and lamb. There is a different way of creating and serving it at different places. Some things that are common are gorgetic sauces, pickles, fries, tomatoes, which are served by wrapping in roti. Its taste is quite like a kebab. It is served with a fruit drink made from strawberries and banana.
Al Machboos
Rice, onions, and meat, seasoned with spices, salt, and dried lemon, does this excite you as much as it excites me? This dish has been listed in the list of the famous food in Dubai, due to the zesty flavors. Make sure to try their salad and raita. It is supposed to be heavenly. You'll be surprised at how good this food tastes, considering it looks very plain and unsophisticated.
Kellaj
A bread filled with halloumi cheese and grilled charcoal, this is a perfect snack to try while in Dubai. This dish is a perfect pick for quenching the small hunger monster bombarding your stomachs. This is one of the best Dubai foods that will satiate your evening hunger! Kellaj has stayed a top-rated dish in Dubai for some years now.