If you are in Prayagraj, try out these 5 delicious foods that defines taste!
Religious or cultural, Prayagraj is also known for its delicious food! The local market holds a good amount of tasty stuff to give your tastebuds a try at least once if you are here.  From snacks to sweet, there are plenty of snacks available here. So feel free to enjoy the food that is available at the small shops here.
Kachori Sabji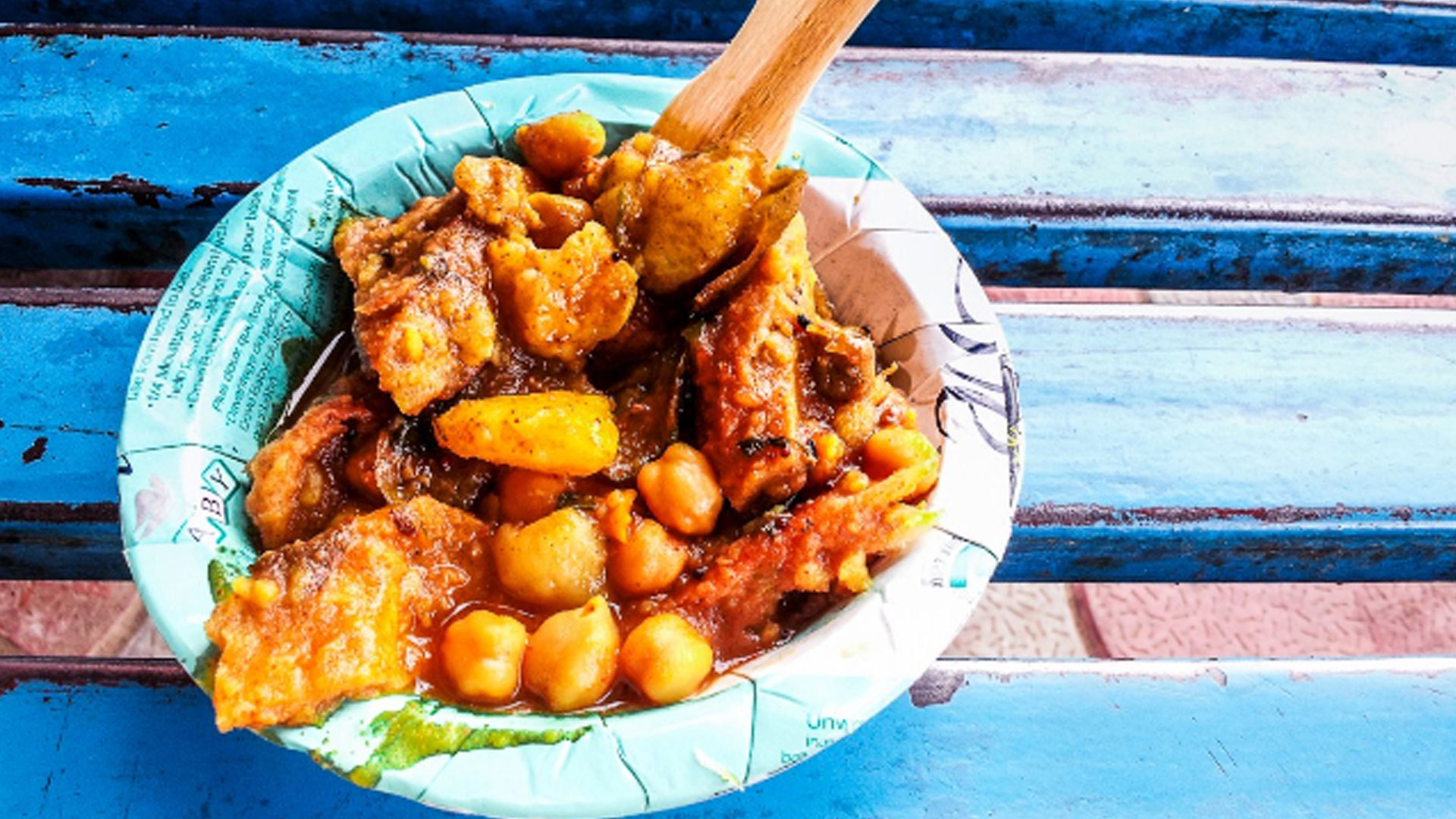 Not only in Prayagraj, but you can also taste Kachori-Sabji in most of the cities of Uttar Pradesh. This is considered to be the most favorite breakfast of UP. Urad Dal Kachori is eaten with potato-tomato and spices or you can say Aloo ki Sabji. Katra's is famous throughout the city for Kachori and Sabji.
Churmura
If you are very much hungry and want to have some light food to eat, Churamura is the best option for both. An unbeatable option to pacify the hunger pangs, Churmura is a light but filling snack made using murmur/laiya/moori. Churmura is a blend of different spices and veggies. Find a plateful of this snack at Civil Lines in Prayagraj. 
Chaat
Chaat is a special part of food here. As soon as the evening starts the laaris are decorated with Paani Puri, Tikki-chat and you can witness the long queues of eaters. However, one of the best versions of chaat you can find is the chaat made using boiled lentils, puffed rice, onions, tomatoes, peanuts, spices, and lemon juice. All in all, it is the best pick-me-up on any given day. Loknath Chaatwala near Ghantaghar serves very delectable Chaat in the entire city. He also has many other variations of the chaat on the menu. The demand of Sauth ki Chaat and Dahi Badas is more here.
Imarti
Not only just in looks but Imarti is also different in taste from Jalebi, and it is said to be the sister of Jalebi. While Jalebi is prepared with flour, Imarti is made from urad dal. Also, Imarti is less syrupy than Jalebi. Nevertheless, both are tasty in nature. Don't miss to eat Imarti at local traditional Mithai shops when you are in Prayagraj.
Rasgulle
In Allahabad, Gulab Jamun is locally called Rasgulla. You'll love the Gulab Jamun of Dehati ke Rasgulle, one of the most happening eateries, known for its on-the-spot preparation of sweets. This place takes pride in the unmatched taste of its sweets in the whole of Allahabad and is the most recommended place for all sweet lovers. Dehati Rasgulla is located close to CMP Degree College, and this calls for a huge crowd here.