Come and join the Dhungri Mela in Manali, experience the flavours of unique culture
Dhungri Festival, celebrated in May every year in Manali, Himachal, is one of the biggest festivals of India. This fair is being organized from 14 to 16 May every year on the birth anniversary of the Hidimba Devi. Dedicated to Goddess Hidimba (Hadimba), it is one of the distinguished Fests, observed in the Temple-Hadimba.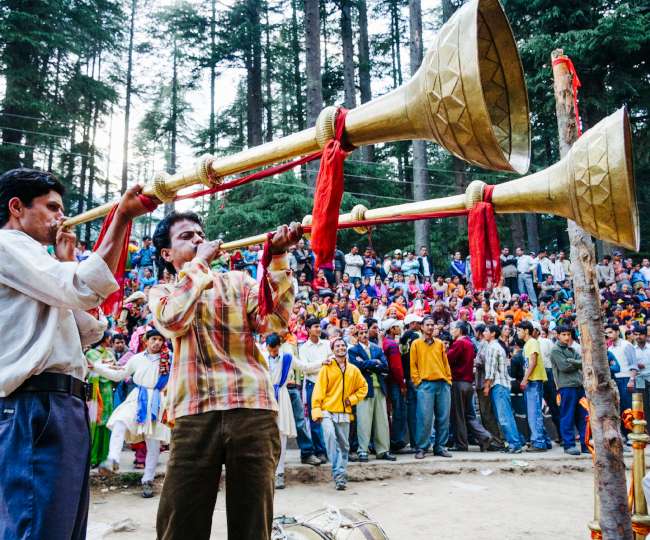 Dhungri Mela in Manali is a Traditional Fair to impress Goddess-Hadimba and is observed in the month of May for three days. Being the most prestigious Mela, it has now become the most important Festival in Manali and is well-known amongst the Manali peeps.
When
14-16 May
Where
Hadima Temple, Manali, Himachal Pradesh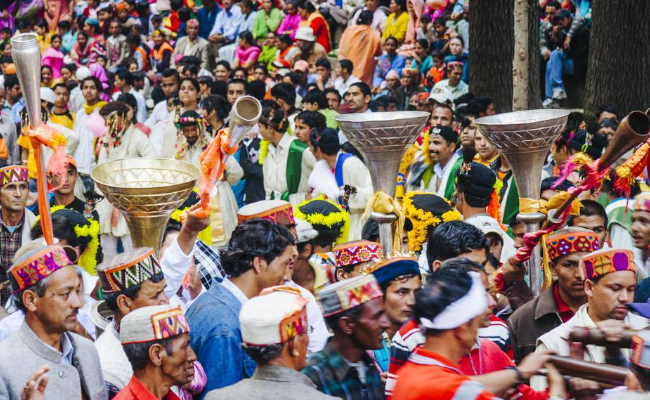 Why it is celebrated?
People say it is an ancient and old cave temple dedicated to Hidimbi Devi, who was the wife of Bhima, a famous figure in the Indian epic Mahābhārata. The temple is surrounded by a dense forest at the foot of the Himālayas. The sanctuary is over a haven hillock in the ground which was worshiped as an image of the deity. It is considered as the oldest Hindu Temple in India and established by Maharaja Bahadur Singh in 1553. Maharaja was an ancient ruler from Rajasthan and was famed as one of the prominent Monarchs of his time.
Divine Dhungri Mela got its name after the name of the temple. Manali local residents are acclaiming this festival since 1553 to venerate Goddess Hadimba. Hidimba Devi Temple is also famous with the name Hadimba Temple. Goddess Hadimba was Bhima's consort who stayed in the hillocks of Dhungri area for years.
Culture and Food
By joining the Dhungari fair, you will get to see the glimpses of the unique culture of Manali and also enjoy the food. Many types of snacks are served. Each village has different deities and goddesses. On this day, they take the rath yatra with good decoration for the village.
Festival is special
There is a special instrument in the festival which is known as Karnal, it is the tradition of playing. Folk dance and folklore can be enjoyed here at the festival. People singing in a circle extract a variety of tunes for Kulu's folk dance. People dance in a group to enjoying the festival.