How cool! India gets its first Ice Cafe in Ladakh
Imagine being surrounded by the thick ice in the midst of Himalayas and sipping a hot tea or coffee along with some snacks. Sounds cool and dreamy, isn't it? But not anymore. We have found the coolest place on this earth!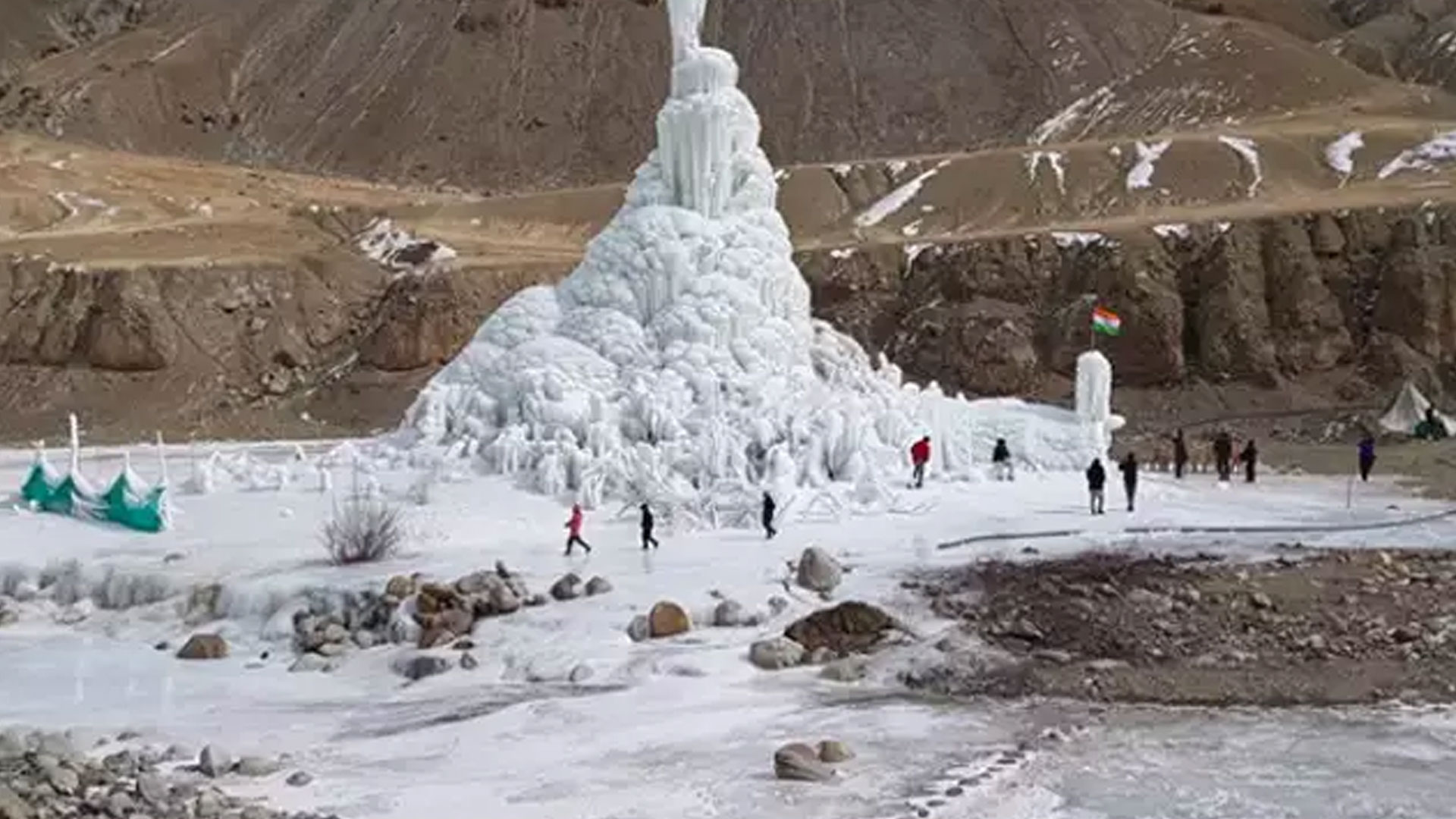 A unique Ice Cafe -a restaurant built inside a giant Ice Stupa in Gya Meeru village is attracting thousands of visitors, including local and Tourists in the isolated village located on the Leh-Manal National Highway. Inspired from the works of Rolex Awardee Sonam Wangchuk's concept to conserve the winter water in the form of artificial glacier build in a shape of cone known as Ice Stupa, three local youths namely Jigmet Tundup, Nawang Punchok, and Sonam Chosdup decided to build a unique kind of Ice Stupa in Ladakh this year.

How did the Idea come up building Ice Stupa
One of the Ice Stupa team members Sonam Chosdup said that they were highly inspired by works of Sonam Wangchuk and decided to build one in their village. He added that they felt the need of having a restaurant as a visitor coming to see the Ice Stupa ask for some hot tea, coffee or noodles so they decided to build Ice Cafe inside their Ice Stupa and got a huge response.

How are they built?
Manmade ice stupas are created by allowing water to fall on cone-shaped net structures from a certain height and as the water starts freezing on the net, more water is added to increase the size of the cone making the structures to look like Buddhist stupas. The winter snowfall in Ladakh forms natural glaciers on the higher reaches of mountains, which melt slowly during summer and meltwater is used for irrigation and drinking but due to the global warming shrinking glaciers forced the people to look for alternate ways to conserve water during winter.