From Amla Ki Sabji to Dal Baffle, you just cannot miss these dishes of Bundelkhand
The flavours of a place are very important for those who are fond of it. Every city in India is famous for its specific food. There is something in Bundelkhand too. So let's know about the specific taste of this place.
The culinary art of Bundelkhand is very different. Some of them are very simple because of the very low consumption of edible oil. It has the importance of Kadhi, Baraa, Konch, Kacharia, Magaura, Devlan ki Dar, Bhaat, Buron, Papaya and Ghee with Samudi bread. Many nutritious herbs are also included in the culinary which are especially beneficial for health. The most famous sweet dishes of this place is Jalebi, Malpua and Kalakand(Milk Cake). 'Rasakheer' is another popular dish prepared from extracts of Mahua flowers along with milk and millet. Other famous dishes are Laddu of Poori, Anwaria of Karaunde dish, Thopa Bafouri, Maheri (a jowar based dish).
Amla vegetable:
Amla is cut into pieces after removing the seeds and raw spices are ground into a powder. Powdered spices are roasted well with Onions, tomatoes and oil in a pan and cooked on low heat mixed with cut pieces of Amla. People preserve it for 7-8days.
It is a type of curry in which enough chilli is used. People like to eat it with Chapatti and rice roasted with Cummins. The chilli used in this preparation is slightly thicker and less pungent compared to norma Chilli. You can make it spicy and non-spicy as you wish.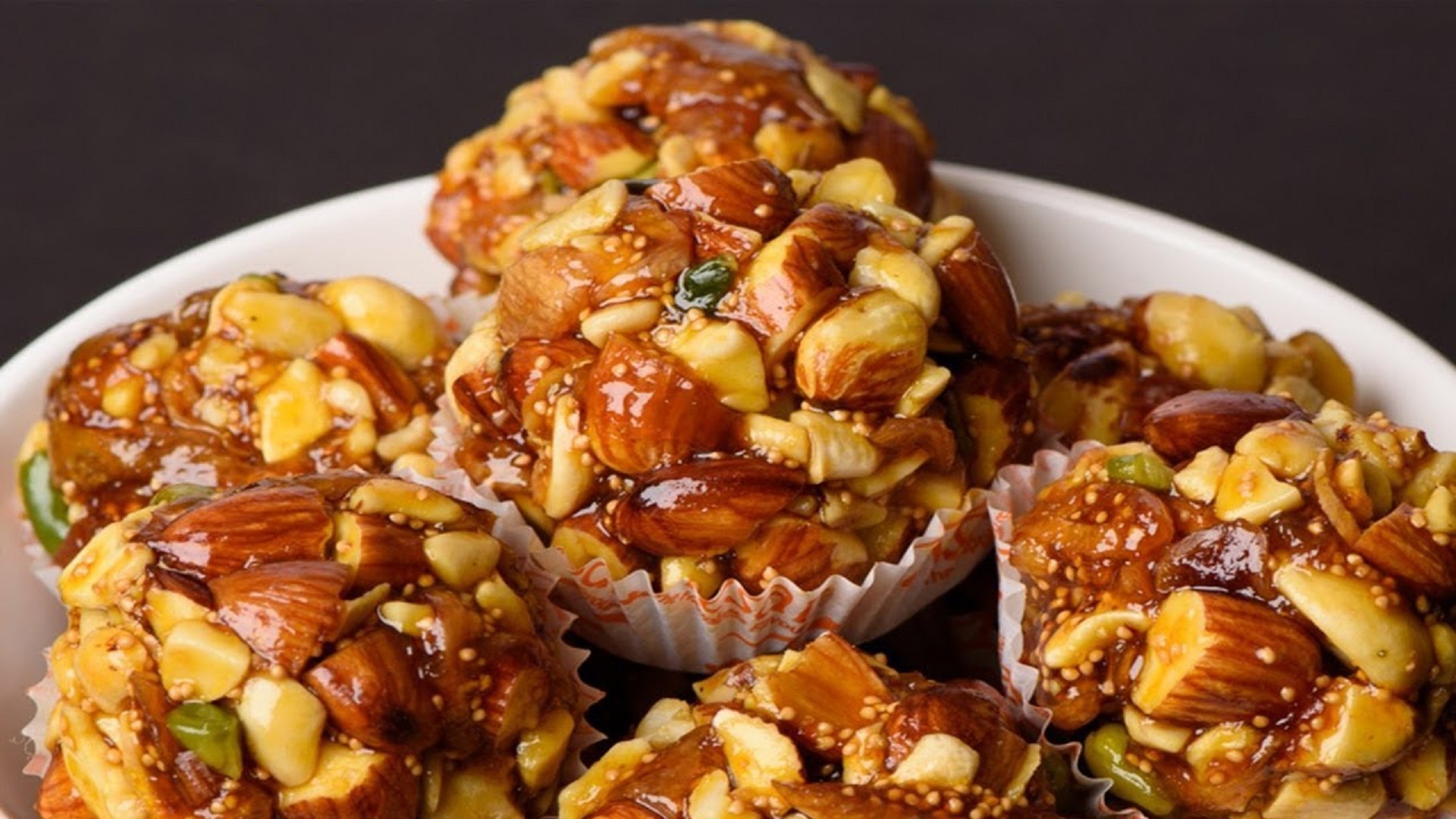 A sweet dish after dinner has been, the custom of Indian food which is followed even today and laddu is prefered by most people. Laddoos with dry fruits are made especially in winter as it uses keeps the body warm. This ladu is prepared with jaggery, cashew nuts, almonds and many other types of dry fruits which makes it very delicious.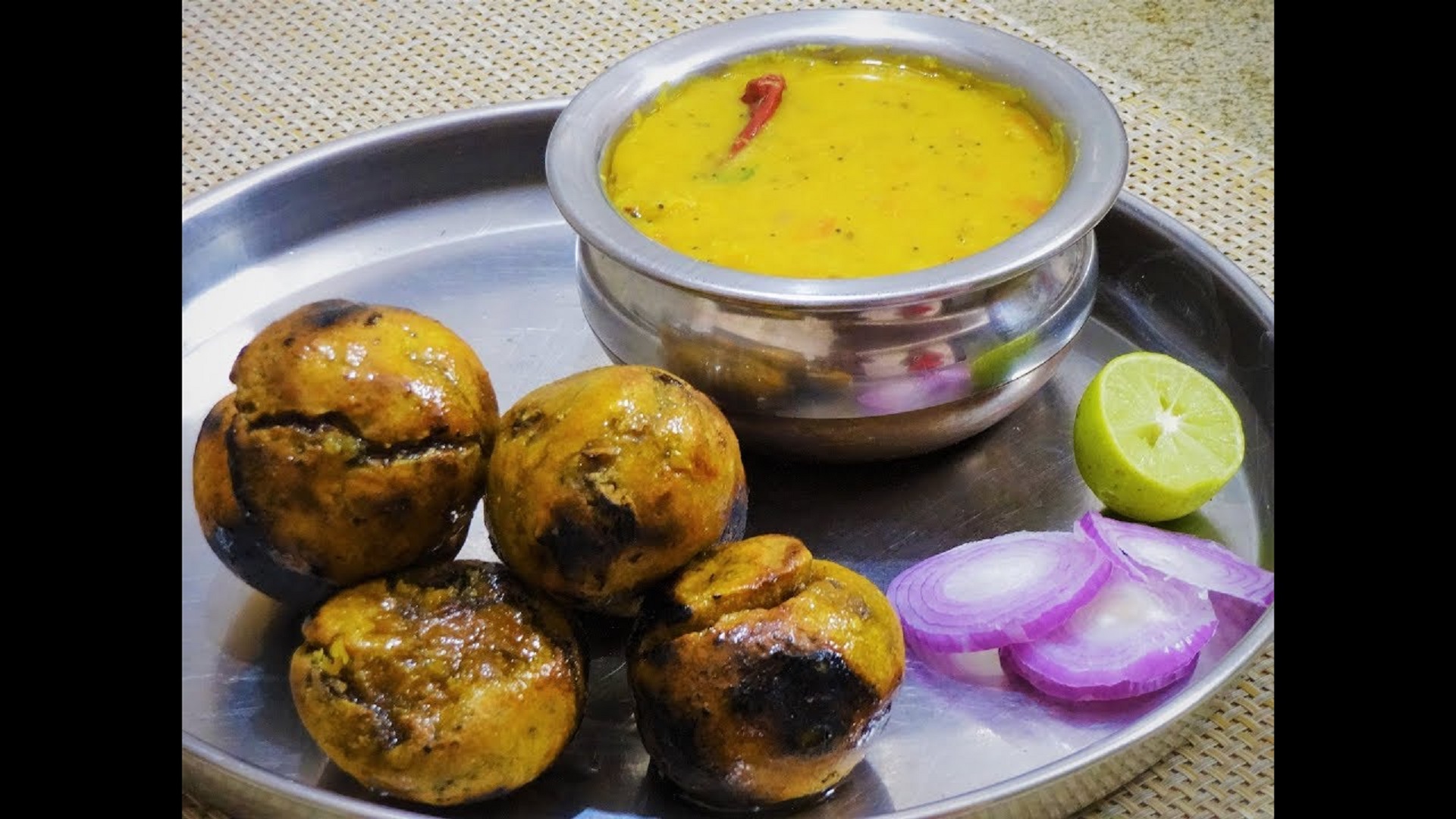 In Bundelkhand the whole Dish is called dal baffle which contains fried dal and baffle, a ball which is full with spice inside. It is like dal baati to a large extent. Bundelkhandi flavoured baffle contains much quantity of desi ghee.
Another famous dish of Bundelkhand is Copra pak,also known as Coconut Barfi. It is prepared with fresh coconut, mawa, milk and sugar which makes it tasty.