Five picnic spots for a day/two near Ahmedabad
A kind-hearted, peaceful, sharp and fun loving are the phrases that pretty much sum up Amdavadis. Also, the commercial hub tag could be given to Ahmedabad which has hardly kept an amdavadi from enjoying one day life with friends and family.
The city is basically, the city of chaos, fast commutation, pollution, and 1000s of people in hurry. Everyone in Ahmedabad works for a lifestyle that gives a classy position.
People work from Monday to Friday just to earn. And then, comes the weekend which always confuses the people where to spend time with family or friends just to move away from this hustling bustling life.
Being unknown from the nearby city's wealth of picnic spots and resorts Amdavadis complaint about finding no nearby picnic spot. We are presenting you the Five Picnic spots that one could consider for a weekend near Ahmedabad or in Ahmedabad.
Adalaj Stepwell
Known as one of the best picnic spots, Adalaj ni Vav (Adalaj Stepwell) is a unique old Hindu stepwell. It is historically famous and considered as the Heritage site is another quaint picnic spot near Ahmedabad.
Major Attractions: Architecture, Interior of the step well which is much cooler than outside
Distance from Ahmedabad: 18 KM
Indroda Nature Park
The Indroda Nature Park is a great picnic spot for nature lovers and animal enthusiasts. It is considered to be the second largest hatchery of dinosaur eggs in the world. It is also known as India's Jurrasic Park.
Major Attractions: Different Sections like Dinosaur and Fossil, Mammal Section, Avifauna Section, Walk-in aviary, Reptile Section, Botanical Garden, Earth Section, Marine Section, Plant Section.
Distance from Ahmedabad: 25 KM
Akshardham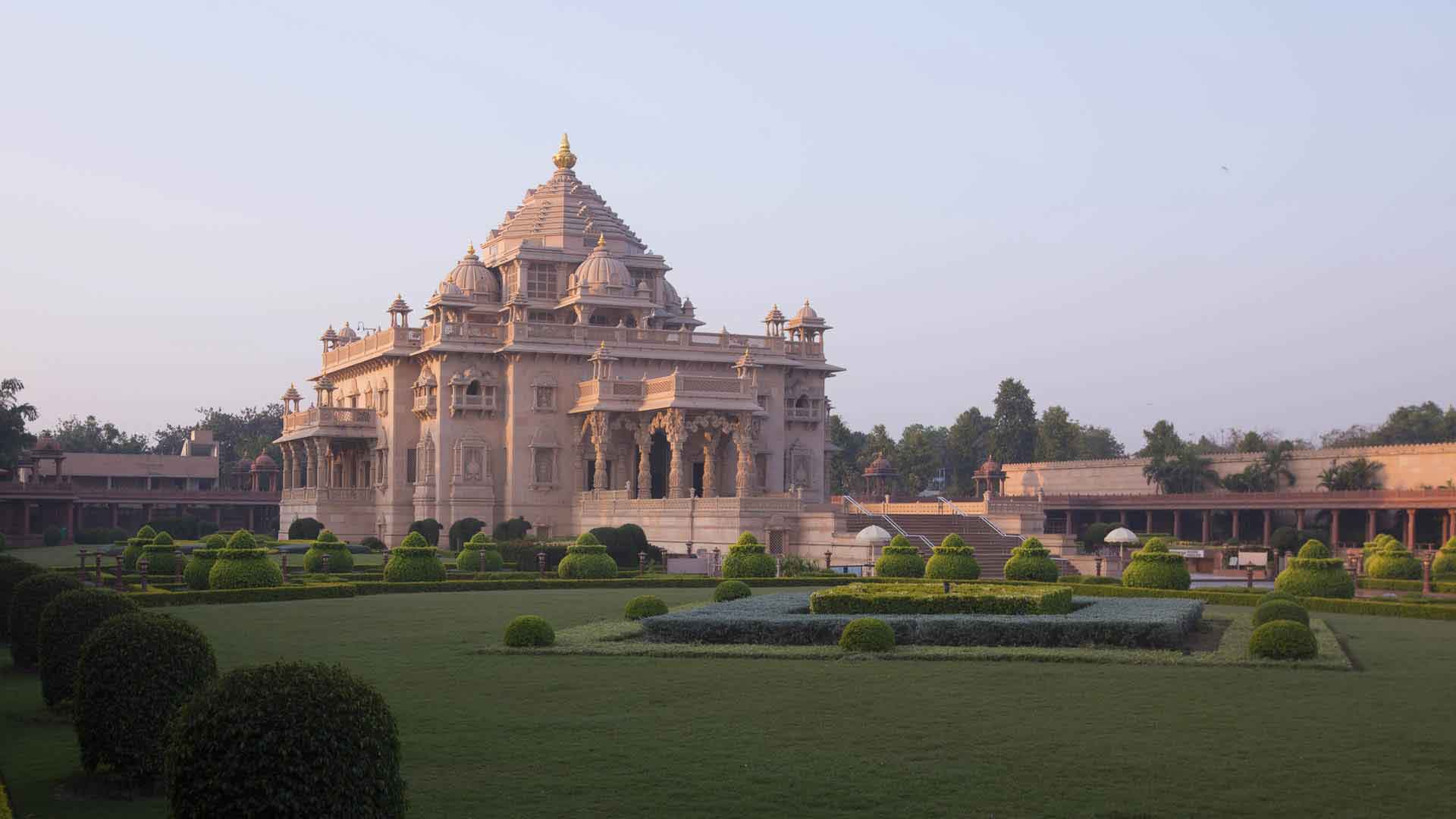 Dedicated to Lord Swaminarayan, Akshardham temple is a spectacular pink sandstone monument which is situated in the greenest cities of India, Gandhinagar. The surroundings are such which makes the temple even more beautiful and is the perfect picnic spot.
Major Attractions: The exhibition halls with lifelike depictions of the life of Lord Swaminarayan, the vast green area around the temple, the water show and laser show.
Distance from Ahmedabad: 28 KM
Thol Lake Bird Sanctuary
A man-made wetland and beautiful bird sanctuary in Khadi, Mehsana district is a popular picnic spot near Ahmedabad. Other migratory water birds and this sanctuary hosts the world's tallest bird, Sarus crane.
Key attractions: Rare rare birds to spot, Peaceful corners to spend time with family and friends
Distance from Ahmedabad: 28 KM
Maniar's Wonderland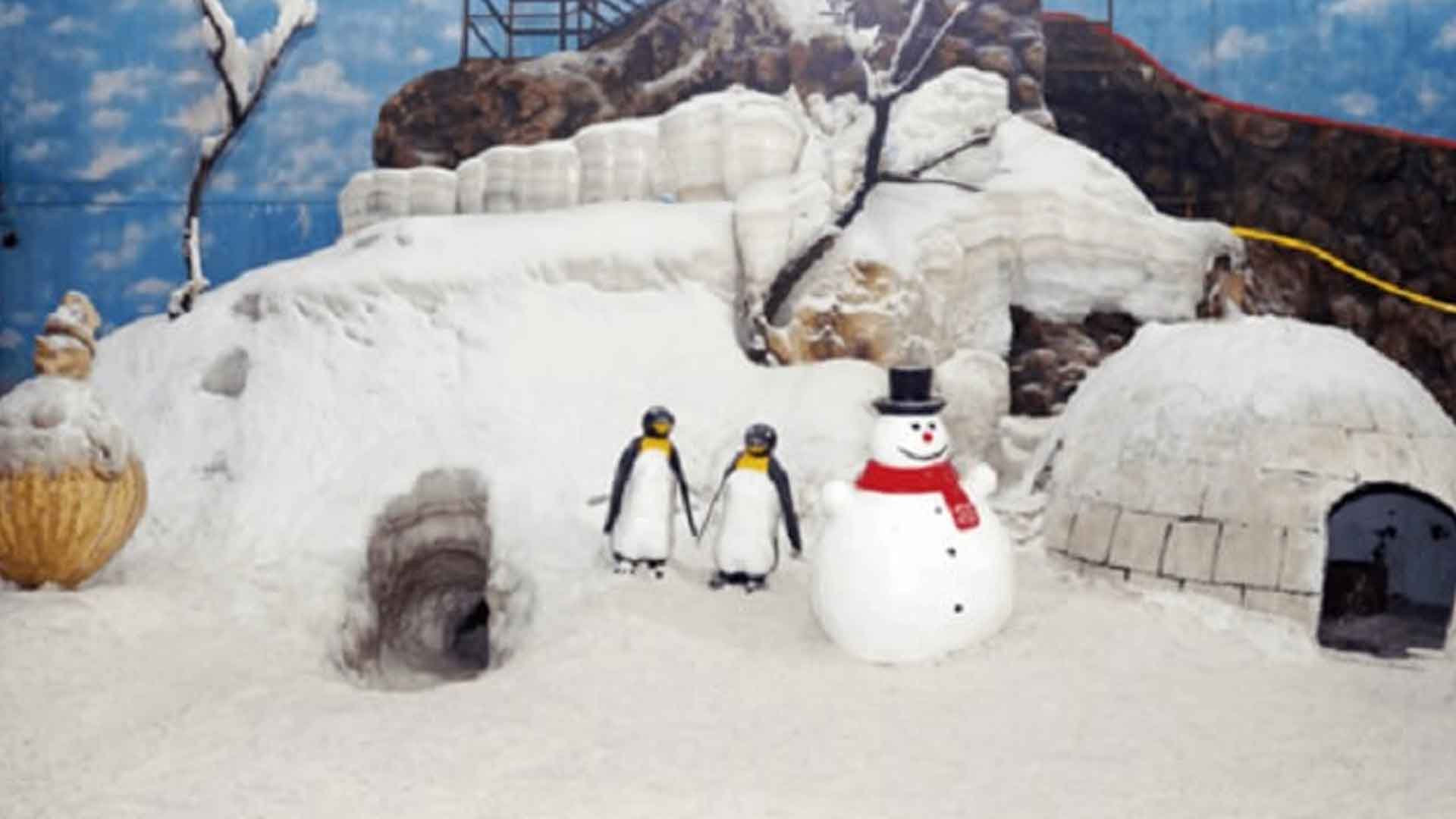 A perfect one-day picnic spot near Ahmedabad, Maniar's Wonderland is very near to Ahmedabad. Maniar's Wonderland is a snow themed amusement park which is divided into Wonderland and Snow Park. The experience could be thrilled and excited.
Key attractions: Amazing rides like the Aqua Roller, Aqua Ball, Traffic Island and Desert bikes in the Wonderland; Snowpark has a snowfield that offers snowball fights and blast-from-the-past Ice Age experiences.
Distance from Ahmedabad: 13 Km
So what are you waiting for you should start the trip out of Ahmedabad? And if you have some more options to add to the list, do let us know through the comment.
Also, read: Beat the heat with this Hygenic Gola, Ahmedabad
Navratri trend Chaniya Choli in Law Garden