Ever been to Dog Temple in Karnataka?
If there is one thing that anybody can assure you of, it is this. When it comes to travelling to India, you will never ever complain of boredom. This is one country that is filled to bursting with lots of fun experiences, some of which border on the bizarre!
I have heard of people who are head over heels in love with their dogs. But worshipping them? I think that takes it to a whole other level! Located in Chennapatna's Ramanagar district, this temple houses statues of dogs. The locals believe that dogs work alongside their village deity. They also believe that dogs symbolize faithfulness and faithfulness must be worshipped. After cow worship, is this the next big thing?
However, it is rightly said a dog is man's best friend and this is best exemplified by the fact that a temple is dedicated to this animal near Karnataka. A community in Karnataka has established an unconventional temple to pay respects to the epitome of faithfulness – the dog. Besides idolising the dog for its faithful nature, the worshippers believe that the dog has the capability of donning a far more grave and unplayful avatar, when needed, to stop any wrongdoing or to set things right. This aggressive animal is believed to work alongside the village deity. There are two idols in the temple representing the two faces of the animal.
The temple was built in the year 2010 by a businessman named Ramesh, who is also known for building Kempamma Temple, dedicated to Goddess Kempamma, the main deity of the village. As per local legends, the temple is said to have been established after villagers were instructed by Goddess Kempamma to find two dogs, who had disappeared from the village long back so that her temple could be protected from the evil.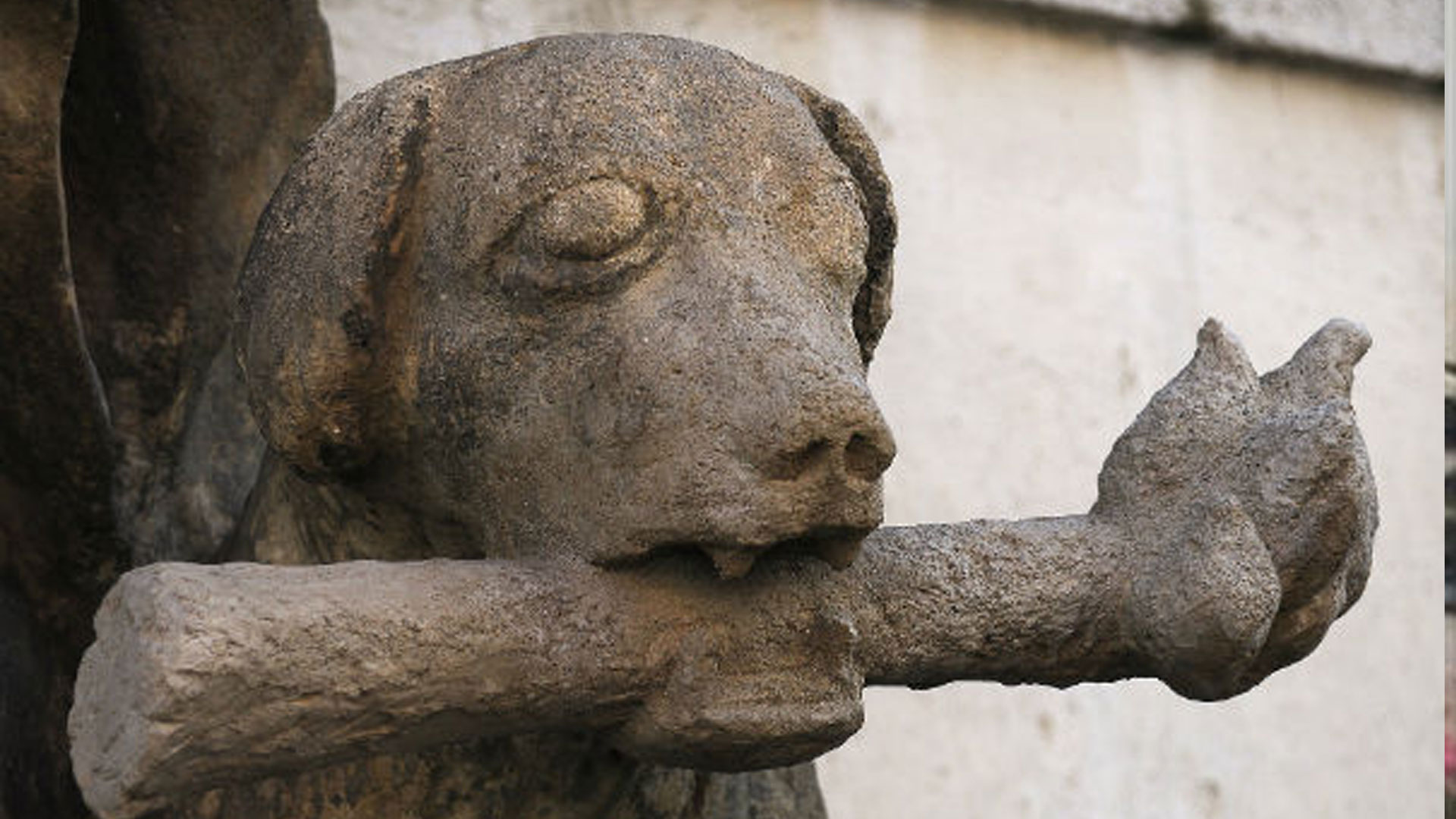 Dogs do visit this temple especially at the time of Aarti. They do not bark or attack anybody who comes to the temple. They also wag their tails when Aarti is conducted during the evening and bark in unison when the temple bells are rung.
Best time to visit Dog Temple
A destination spot and could be visited the whole year but September and March could be the ideal time. During this period, the temperature conditions in the region are favourable, which in turn, help its visitors roam around and explore things comfortably.