Visit this beauty of nature, Kumarakom!
Every place in Kerala has its own unique beauty where planning to go with a partner on Honeymoon will surely be a good idea. So read the below article on how to go and where to roam here!
February is the best to explore the beauty of Kerala and enjoy adventure with it.  Because February is the month of romance, so if you have been planning a trip with a partner for a long time, now it is the time to execute . Enjoy different romance in Kumarakom's beautiful loving nature.
The unmatched beauty of Kumarakom
Kerala has tied foreign tourists very much in its entourage. Do you know why? Here nature smile swith the beauty ranging from the coconut floating in the air to the backwaters communicates directly to the guests arriving on this earth. So why are you still missing that state of India, which has been the country's legendary travel destination. Its lagoon, ie backwaters, is a unique gift of nature that has left no stone unturned to make a traveler's destination. If we believe, reach Alleppey in Kerala this time and spend at least one night in the houseboat up to Kumarakom. It will be a unique experience of its kind when you experience the backwaters in a houseboat floating in Lake Vembanad, far away from the crowds of the ground. Come and enjoy this romance this time. In these houseboats there is a complete arrangement of eateries and your house boat floating in the water day and night will really give you a chance to get lost in yourself. After spending one night in the houseboat , choose the hotel / resort on Kumarakom Island according to your budget. It is not bad to spend time in a bird sanctuary here or  by sitting on the bank of the lake.
The best places to visit in Kumarakom
Kumarakom Bird Century
Vembanad Lake
Kumarakom Beach
Bay Island
Jatayu Rock
Kottayam
Vekom Mahadev Temple
When to go
The weather from November to February is the best to explore Kumarakom.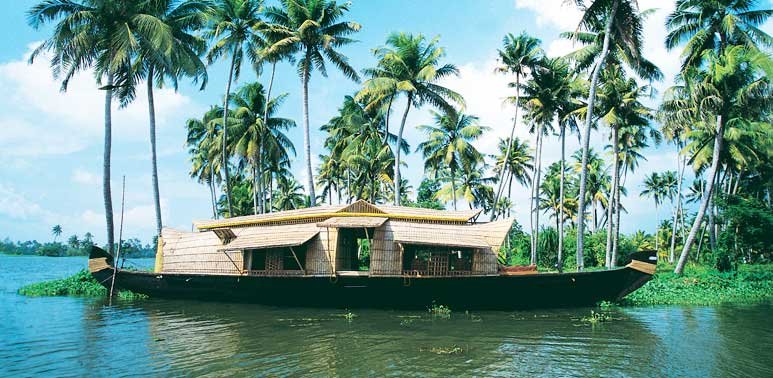 How to go
Kumarakom is connected to most cities by rail, air and roads. Kottayam is the nearest railway station and Kochi is the nearest airport.