This Swiss Hotel doesn't have wall or ceiling; you'll be surprised to know the rent
While other luxury hotels strive for six or seven stars, there is one that prides itself on having none. At Swiss hotel Null Stern, meaning 'no stars', the 'only star is you'.Switzerland's Open Air Hotel is known all over the world. The special feature of this hotel is that the room over here have no roof and there are no walls around. This hotel is among the world's unique hotels and considered the best in the midst of natural beauty.
Being the best hotel in Switzerland, the rooms over here can be enjoyed by sitting on the bed and enjoying views of the surroundings of the mountain and surroundings. The hotel's name is the null stern hotel.
With no walls, ceiling, and doors, when you check into this hotel at an altitude of 3,937 feet in the eastern Swiss Alps, all you get is a double bed, a couple of bedside tables with bed lamps and an unobstructed view of the Swiss Alps! At the Null Stern Hotel, room service comes in the form of local farmers dressed in bow ties, with white gloves and work boots.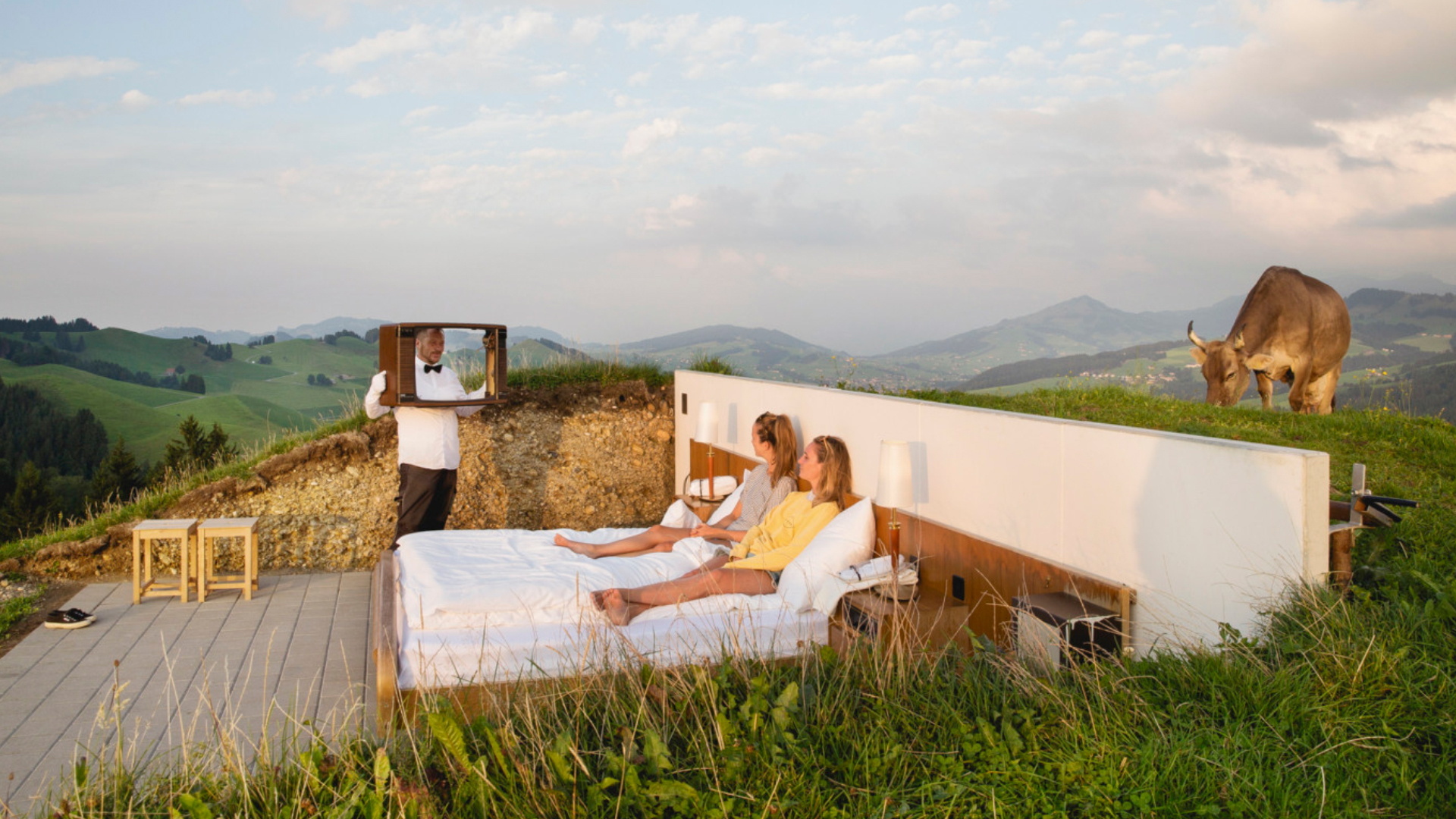 This concept is very demanding, so on the second location of the hill area, the hotel will also be prepared in this manner. Guests come here for pleasure.
The cost of a one-night stay is Rs 15000 (250 Swiss francs). The closest toilet is a 10-minute walk away at a restaurant. And if you're looking for some entertainment, you may find it the form of a Swiss cow.
While luxury hotels strive for five or seven stars, the Null Stern Hotel prides itself on having none. The only star here is you.
Where
Schletterstrasse 13, 9064 Gonten, Switzerland
Phone
+41 71 898 33 00