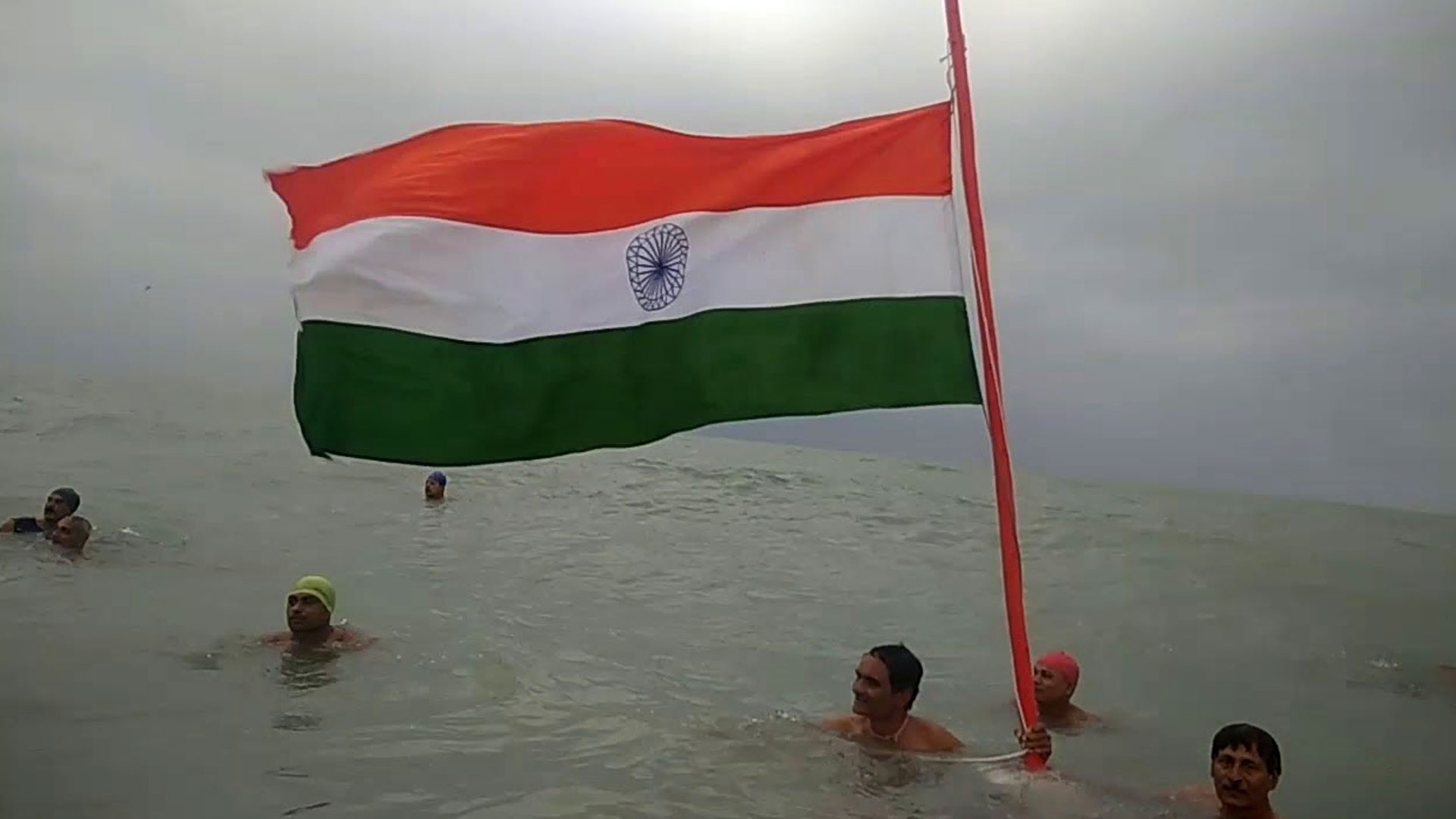 This group believes in unfurling flag at sea
Indians are very unique their thinking, their heart, their way of living basically everything. One could not easily define their unusual way of doing things, and hoisting a flag, which is the pride of the country is one of that unusualness.
A group in Porbandar continues its patriotic feat by hoisting tri-colour mid sea for 18 consecutive times on Republic Day. The Shree Ram Sea Swimming Club always organises the flag hoisting ceremony where around odd adventurous swimming lovers with the different age groups including brave women of the club participates in the special tricolour unfurling.
The group's aims to celebrate the joy of hoisting the national flag in the sea and spread nationalistic feeling among the youth of the country through the adventure.
For the past 18 years, we have been hoisting the flag in the middle of the sea. This year also we are participating in this flag hoisting ceremony. We want to show how adventurous we all are," said Kishabhai Mori, a member of the swimming club.
Well, that what we call Republic Day Celebration in an unusual way where nobody thinks of!!