The only temple in the world where Lord Rama lives without Sita and Lakshman
Sarveshwar Raghunath Temple of Mount Abu is  only the temple in the world where Rama is alone. The temple has self- proclaimed idol of Lord Rama and supposed to be 5500-year-old .
 Your journey for Mount Abu  is incomplete  without visiting the Sarveshwar Raghunath Temple. This is only the temple in the world where Rama exists completely alone.Perhaps,none of us would have seen the idol of Lord Rama without Mata Sita and younger brother Lakshmana, but this temple has a self-styled statue of Lord Rama which is 5500 years old and was installed 700 years ago by Jagadguru Ramanandacharya.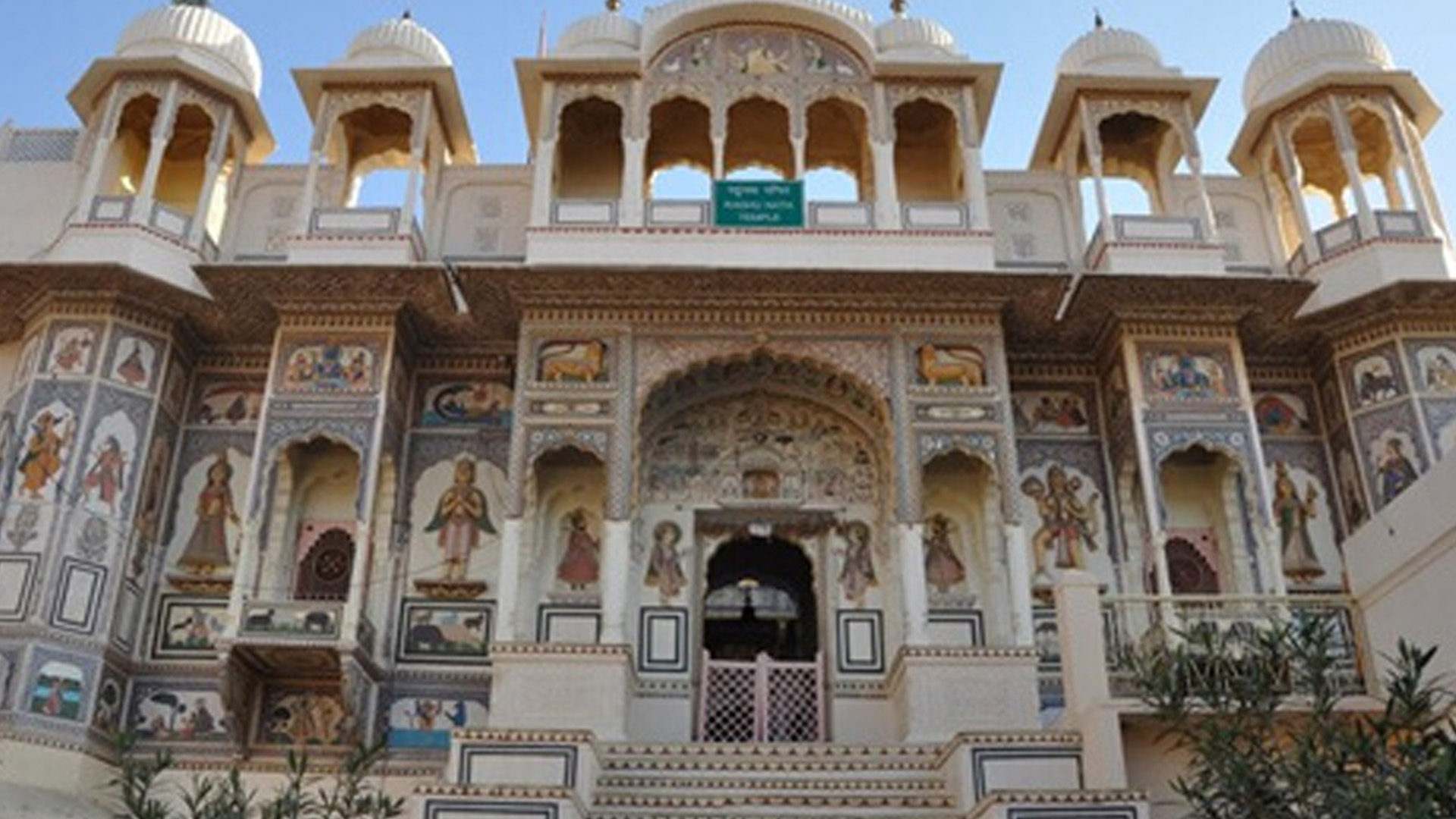 This is the originating Peeth of Tapasi community, the main followers of Ramananda,out of the four parts, of Vaishnavas. It is believed that Ramji is present as an Ascetic here. Hence, even today,he is worshiped by the sages of Ramanand community. A huge fair is organized here on Ramnavami. There is an ancient Ramkund in the courtyard of the temple. It is believed that Rama took a bath here. Kund water is believed to get relief from many diseases and provides mental peace. People have deep faith for this pool.They believe it to be Prasad of Lord Rama. The ancient name of Mount Abu is Arbudanchal. It is also mentioned in the holy book of "Purans" by the name of Arbudaranya (meaning Forest of Arbuda). Later this transformed to Abu. It is believed that when the Vashistha Rishi differed from Vishwamitra, he settled in the southern part of Mount Abu. He performed a yagna also here at Mount Abu for the destruction of demons from the earth. The Arbuda alias Adhar Devi Temple, located in a natural cave on the hill about 3 km from Mount Abu, is also famous all wide. It is believed that Mata Parvati's lips fell down here. Hence it is famous as Arbuda Devi (Arbuda i.e. lips).

How to reach?
By Air: Udaipur is the nearest airport which is 185 km from Mount Abu, while Ahmedabad is 235 km.
Rail route: The nearest railway station is Abu Road at a distance of 28 kilometers, which is well connected to Ahmedabad, Delhi, Jaipur and Jodhpur.
By Road: It is connected to all major cities of the country by road. There is a direct bus service to Mount Abu from the Kashmiri Gate Bus Stand in Delhi. Buses of Rajasthan State Road Transport Corporation also ply for Mount Abu from several cities apart from Delhi.
ADDRESS
Near Nakki Lake, Mount Abu, Rajasthan, 307501, India