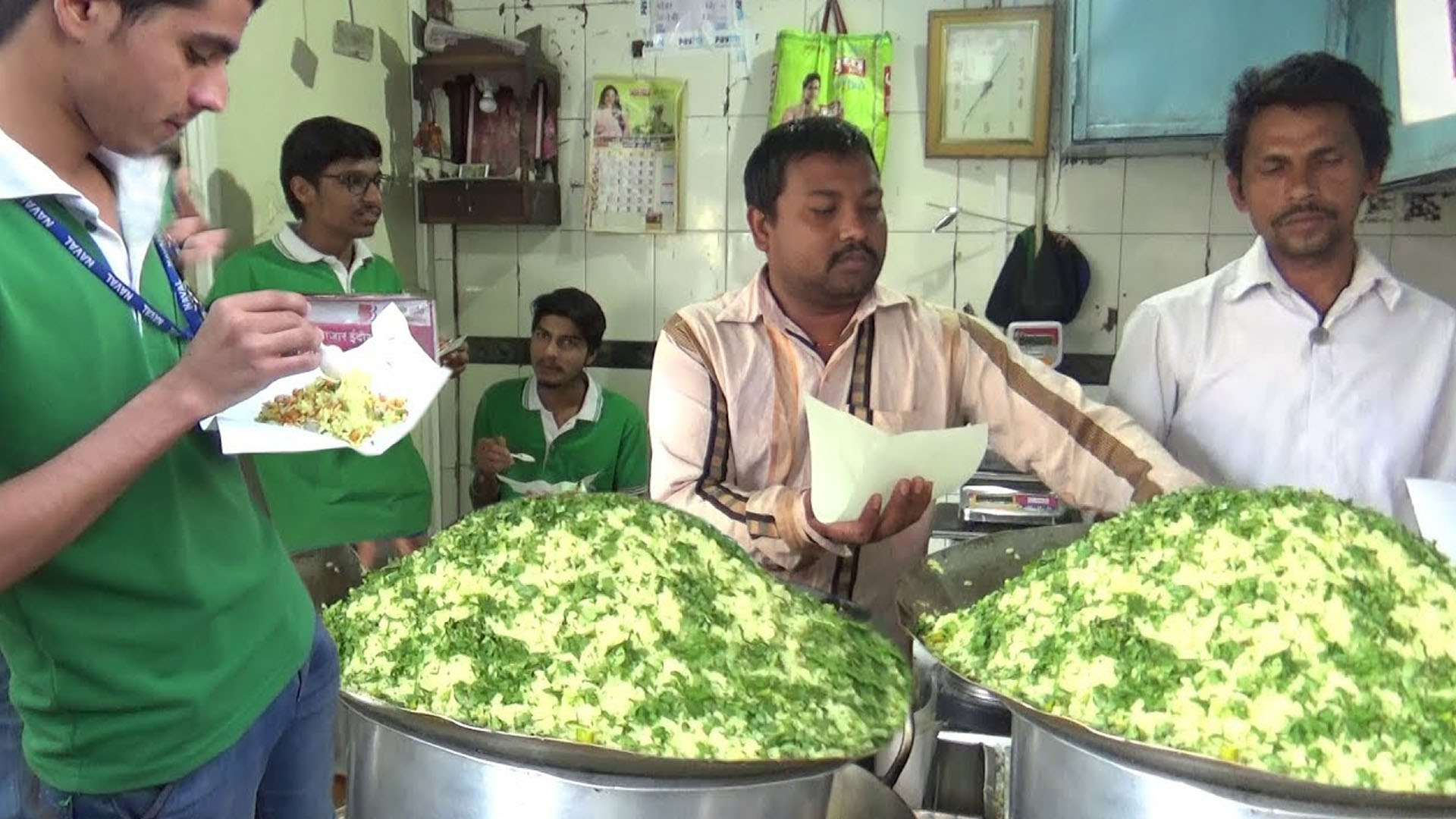 Samosas or Tari Wala Poha, these flavors of Nagpur have different taste and style
If you are fond of eating and drinking, definitely you will like Nagpur city.  The Kanda Poha or the Tari Poha or the Param Dal here, every taste is so different that your journey will remain incomplete without tasting it.
Nagpur's cuisine offers a distinct sense of Maharashtra's taste and a variety that one will enjoy to taste. For example, peanuts are the main oil used for making dishes, but dishes made with coconut oil in south Indian style, will also be seen and dishes made in typical north-Indian mustard oil will also be found.
These street foods are famous
Kanda Poha, Pow Bhaji, and Sheera, which is prepared from dry fruits and pure ghee, is quite preferred. You can also try sabudana bada for breakfast here. A samosa can be found in every street here. You must also taste biryani and kebabs when you come here. It is special in the Mominpura area, which is a Muslim dominated area. Param Dal, located on the old Bhandara Road, is also popular in Nagpur. The specialty of this lentil is that it is made on coal. It is served with Fried Rice. Bhelpuri of Mumbai is the most liked street food in Nagpur. Marine Lines, located on the banks of Ambajhari and Fataula Lake, you can enjoy Bombay-Bhelpuri from street-vendors.

Nothing like the taste of Savji's food?
Do you know the success story of a small Bhujiywala of Bikaner, converted into a global-brand like Haldiram, originally started from Nagpur (Maharashtra)? Maybe you would know but do you know what is the relationship between Savaji and Nagpur? If you are fond of non-veg, you probably know that it is a well-known name among food lovers. Once upon a time in the old Ganjakhet Chowk area of ​​old Nagpur, the Savaji Restaurant opened by Yuvraj Savji 50 years ago, today is the identity of the city. Savji Chicken, Savji Mutton, Savji Andakari, etc. are prominent among their non-vegetarian dishes.
Who is Savji?
Originally Savaji is a caste of Hinduism also known as Halba Koshtis. These castes were engaged in the handloom industry for centuries as weavers. But as soon as the traditional handloom industries became sick, they entered into the business of caste catering. This caste can be credited with devising the art of making non-vegetarian dishes according to their taste of Nagpur.
What is special about these spices
There are 4 types of spices used in making Savji dishes – two dry and two wets. The first powder of dried spices is a mixture (black) of 20 spices and the second 12 spices. The first mixture of wet spices is 'Batalo' which is made from ginger, onion, garlic, and cumin. The second wet spice is made by grinding coriander, cashew nuts, almonds, sunflower seeds.
Did you eat Tari poha?
If you are a vegetarian, need not to be disappointed, this city also welcomes you in a special way. You can taste the special Tari Poha of Nagpur here. Poha is a staple breakfast dish in central India, especially in Malwa and Vidarbha. But Tari Poha of Nagpur is different from these. If you have not tasted it, it is understood that your trip to Nagpur was incomplete. Chivda, gram curry and boiled tomato on top of it, develops a unique test. The Tari added in the poha here does not allow it to dry and the taste of the boiled tomatoes served on it increases the flavors even more strong. Some shops like Ramji-Shyamji Poha Wala, Keshav Ka Poha, Aunty's Poha are such that if you want to eat here, you may have to wait a bit due to the long queue. Everyone can not get their poha.
Nagpuria Samosa
The late Dwarka Prasad, from UP, came here for wrestling and Raja Bhonsle was so impressed with his wrestling that he gave him a place to live. After this, the samosas made by Dwarka Prasad ji here became the identity of Nagpur. Actually, spinach is mixed in this samosa.