Poha, Tea & Biryani; The ultimate taste of Bhopal that can never be Forgotten
There is a Paradise on earth, and it is in Bhopal.This is generally said for Kashmir when it comes to food, but it is also applicable to the city of lakes, Bhopal. With the comfort of this city of lakes, the flavors have its own fun. On one hand there are mountains, on the other side the lake and the fragrance that draws towards Mughalai mines in the middle of Bhopal . Monsoon is the season, when you can enjoy both beauty and taste in Bhopal. This small town is known for the Biryani, which is available from morning to night. Although many places are famous in Bhopal, but we will tell about the places that is extremely good when it comes to taste. Now if you are planning to go to Bhopal, do not forget to go to these places …
Hindustani Biryani
There is a place on the banks of the lake in the city of Bhopal, Iqbal Maidan. There is an old man people often calls him Dada Biryani sells one of the tasty Biryanis. This place for chicken biryani is quite popular among students and for people who are fond of eating Mughlai. After six o'clock a shop opens.
The special feature of this Biryani, which is a plate of 60 rupees, is that the combination of spice is very great. Along with chicken one egg is also been given, which gives the flavors a bigger one. In front of this shop you will see a line of vehicles, on which people will be seen sitting enjoying Biryanis.

Raju Tea Stall
This place is purely a heaven for Tea lovers. You will find the crowd of customers from morning to late night. You will find this shop little ahead of the Hindustani Biryani road.The speciality of this tea stall is the tea with a twist of salt is one of the most popular chai in Bhopal, Madhya Pradesh. Farhan Qureshi's family has been running the famous Raju Tea Stall in Bhopal since 1987. The Cutting chai is available at Rs 12 whereas, the full cup of tea at Rs 24/. In addition to tea, you can also enjoy poha and moong dal pakodas (mangodes).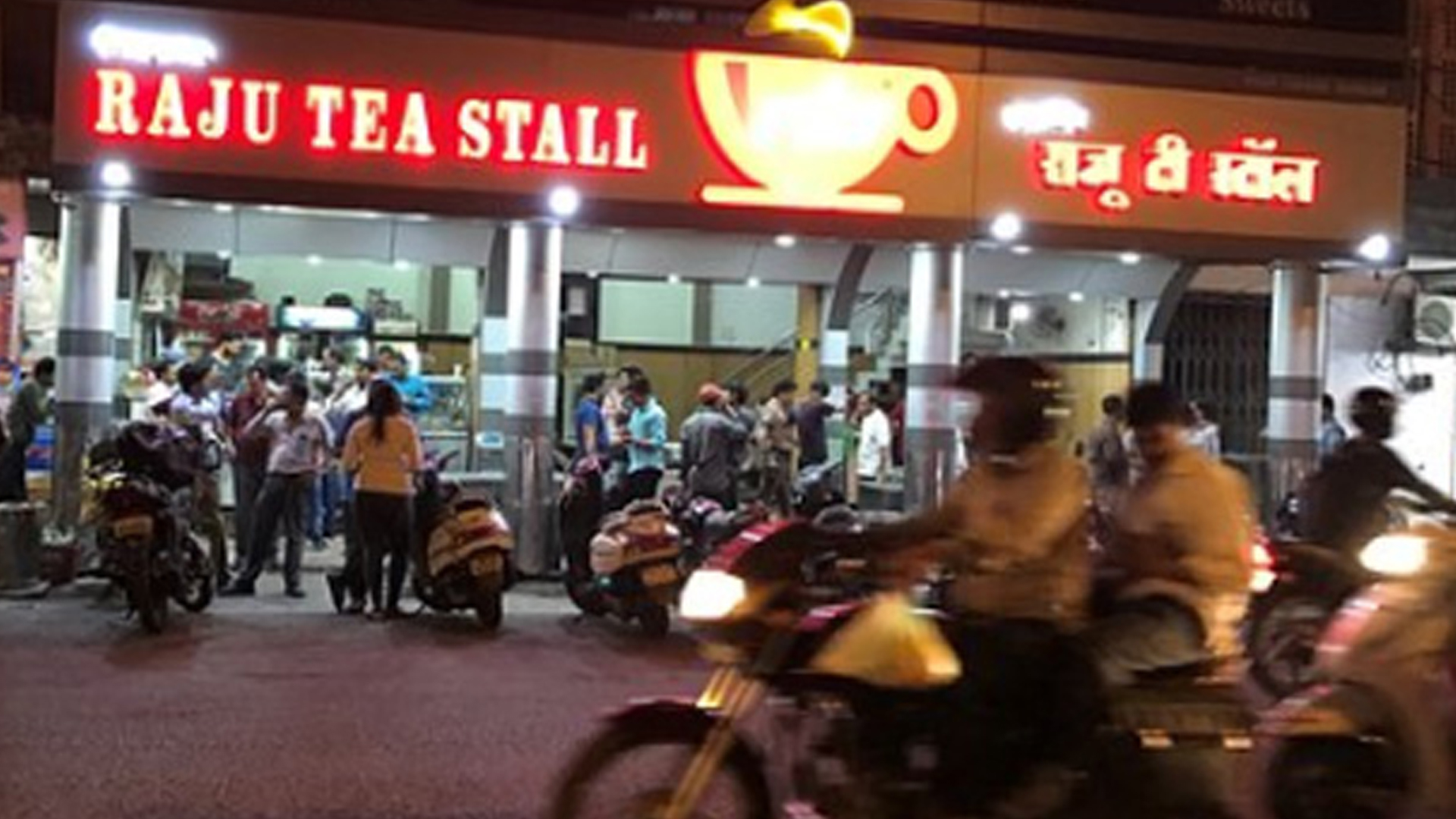 Itwaara
There are varieties of shop to eat in Itwaara, the name of a market. The market usually starts from 2am till midnight. There is an unsurpassed sample of street food culture. Here you will also find South special Dosa and special Bhel from  Benaras .This will give you a taste of Bhopal's favorite flavors. Here you will also find Veg Biryani and Pav Bhaji. Apart from this, special type of Dal Pakwan is also eaten. This place is just below the Junk Road. If you enjoy walking around in the night, then this place is for you.
Egg Pav of Bairagarh
There is a place on the way while going to Sehore from Bhopal and you can find the best egg-pav. Egg pav is filled inside the Pav Bhaji. The special feature of this shop is that the chutneys that are available with egg-raisins which increases its flavors. If you have gone to Bhopal, then this egg-pav must be tasted once.
Haji's Lassi
Haji's Lassi is on every Bhopalities mind.I found this location by chance. While I was in Bhopal last summer, I inquired the locals about the best 'Lassi' being offered in the city of lakes. The obvious answer was 'Haji Lassi Center' in Itwara area. Although located almost 15 km from the hotel I have put up, me and my colleague decided to give it a try. The place was unique as I have been told that there are no servants in the shop. The entire family takes care of the customers and the service is awesome looking at the crowd.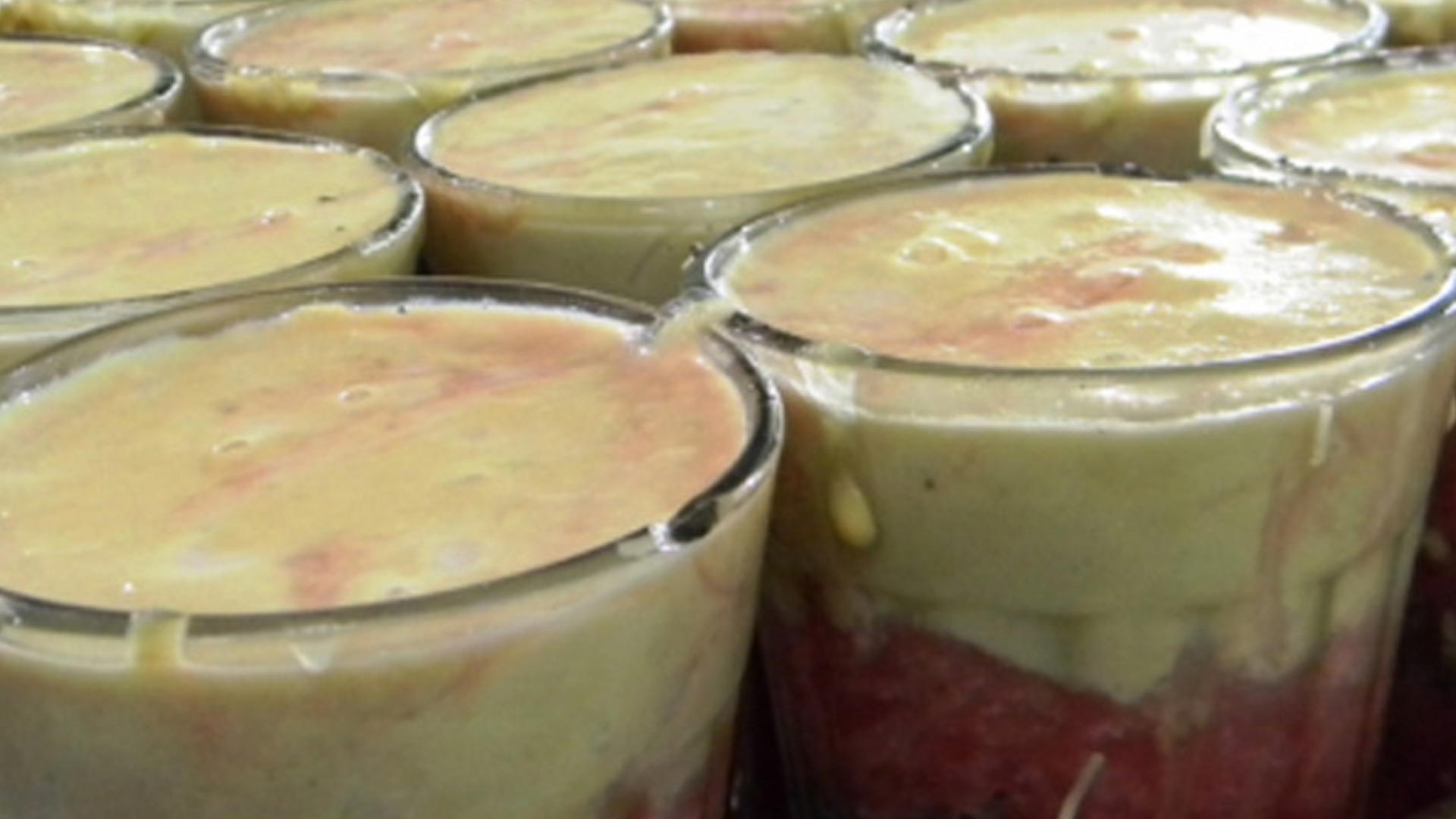 Mama's jalebi
There are two Mamas in Bhopal. One who is going to takes over the reins of BJP and the seond Mama who is feeding the other people
Mama ji jalebi wale one of the famous food joint of bhopal , they are serving their iconic dishes from last 42years with the same taste , quality as well as quantity. They have three outlet within the area . Mama ji is an very famous personality , he started his business at the age of 20 by selling jalebi near chowk area . At that time also mama ji is well known for it's famous Rabdi Jalebi . The speciality of mama ji jalebi is that it will not much sweet as compare to others .
And we can say for breakfast this place is heaven because you'll find poha at just 5rs with namkeen and don't worry guys the quantity is really very good . You'll find every snacks either it will me samosa , Kachori , bread pakoda , mirchi pakoda and many more items at just 5rs.
The unique thing about the Mirchi pakoda is you'll find the chutney inside the Mirchi which will provide the little tangy flavour to this amazing dish and believe me guys the mirch is very fresh.
In summer days , you can find the shikanji which is made up with condensed saffron milk with lot many dry fruits .
Highly recommended place for breakfast.