Planning for the perfect weekend in low budget? Explore RaniKhet, the beauty of Uttarakhand
Uttarakhand has numerous destinations for travelers to explore, and there are numerous budget travel places here, Ranikhet being one of them. Ranikhet is a tourist destination at an altitude of 1829 meters above sea level for all seasons, summer for moderate climate and winter for those who like cool climate, Ranikhet is adorned with nature's enviable beauty.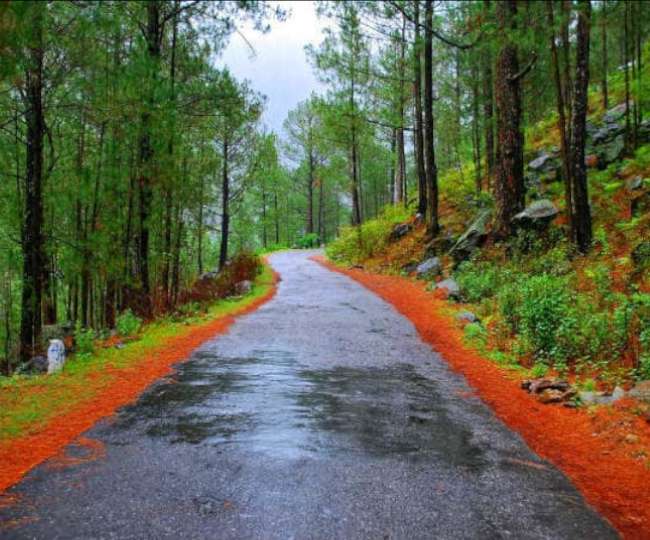 Ranikhet, a secluded and serene hill station developed by British, is located in Almora district in Uttaranchal. Nature showered all its fantastic views in Ranikhet, lusting green forests, ancient temples, the majestic and pleasant Himalayan regions, the breathtaking undulating hilly terrains and many more.
Things to do in Ranikhet
While you are in Ranikhet you get a chance to enjoy the following activities: 

Admire the nature
No matter where you go, you always get a chance of encountering nature. Even if you are sitting on your balcony the natural splendor will touch your soul. It is a great opportunity for you to find out the secrets of nature, meditate and have a break from your rushing life in metros.


Savor the local fruit
When you visit Chaubatiya Garden the trees are laden with local fruits. The apples and apricots here are really juicy. Try munching them but ensure you take permission before you pluck any.

Go Golfing
The Upat Golfing Course lays you an opportunity to try your hands on Golfing. You may get a visitors membership with the club and play as much as golf as you like. The Golf course is a good one for amateur golfers.

Places to Visit in Ranikhet
Ranikhet is Uttarakhand's stunning little hill town, has quite a few attractions, and a lot of temples. Natural treks, amazing views of snow covered Himalayan hillocks and Nanda Devi Peak, picturesque views of down valleys and the excellent secluded cool environment make Ranikhet a much sought Holidaying spot in India. A nice natural walk through this region has a rejuvenating effect on the mind and body.
You can go to Jhula Devi Temple, which is considered to be 700-years-old and is open on all days of the week. The Mankameshwar Temple, on the other hand, is a temple that is maintained by the Indian National Army and is very popular among tourists. Then, there is Haidakhan Balaji Temple that sits atop the Kumaon mountain region of Uttarakhand and provides stellar views to the Nanda Devi Range. 

Another gem of a place for the most amazing views is Shitlakhet, which is located only an hour away from Ranikhet. 
How to reach Ranikhet
Bus
The roads connecting Ranikhet to rest of the country are in good conditions. The Uttarakhand Roadways runs regular buses to Ranikhet, The fair of the buses is also minimal and they offer you a good view and comfortable traveling 
Taxi
If you are willing to travel in comfort and luxury, taxis are the best option. You can hire a taxi from Almora, Delhi, Dehradun, Haridwar, etc. There are many service providers that run taxis on sharing as well as full hiring basis.

Train
The last railway station connecting Ranikhet with rest of the country is Kathgodam Railway station. The railway station is a well-connected one and there are many trains to and fro Kathgodam from ious part of the country. The railways' station is around 90 kilometers from Ranikhet.

Air
Ranikhet does not have any airport of its own. The nearest airport to town is Pantnagar Domestic Airport which is located at a distance of 119 kilometers. The airport has regular flights from Delhi. One can arrange for a taxi or take a bus from Pantnagar to reach Ranikhet.