Not just Idli-Dosa, Kerala has more options for craving varieties!
The moment we hear the name of Kerala, we assume Idli, Sambhar, Vada and Dosa. But there is lot to taste other than these cuisines when you are in Kerala.
There is so much variety here, from vegetarian to non-vegetarian dishes, that if you are fond of eating, then you will be able to live with the taste and spices of the food. So now whenever your plan is made, you should definitely try these dishes at least once.
Karimeen fry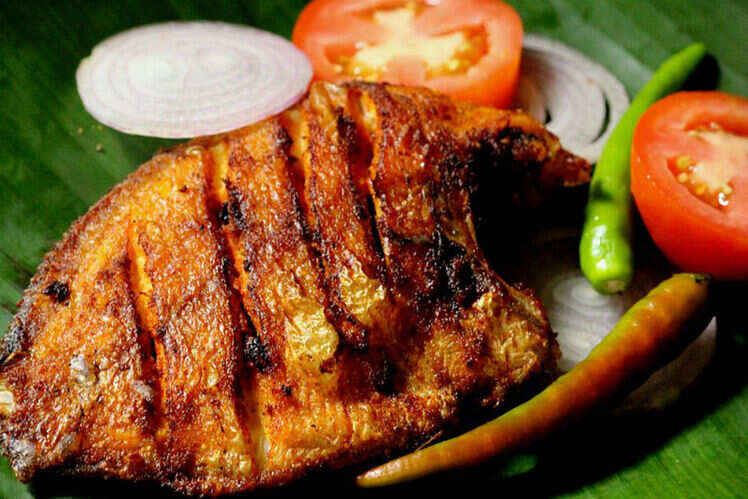 When in Kerala, there is no skipping karimeen fry. Search for a place that serves fresh catch of the Pearl Spot Fish, and you will not regret the efforts. The catch is fried in clay pots with a heavy dose of Kerala's famous spices; once done, it looks almost like it has been grilled to perfection. Best served with tamarind sauce, sambar and rice. As as insider's tip, I can share that the best karimeen fry is found at one of the house restaurants by the backwaters in Alleppey. If lucky, you can watch the preparations as well. 
Prawn Curry
If you are a Prawn fan, you should definitely try this traditional dish from Kerala. Prawn Curry is cooked with coconut milk and jaggery with red, black pepper, salt and turmeric. Curry Pata are used for garnishing. You can eat this dish with bread or rice or with anyone. This is popular sea food here.
Appam
Appam is the combination of Yeast rice rice flour, coconut milk, coconut water and little sugar are mixed. Appam is a thin pancake on which the sides are very crispy. Which is eaten with curry. This European Style curry is made by mixing coconut milk, cinnamon, cloves, mangoes and many other vegetables. The spices of spices and the taste of Coconut Milk are very nice.
Spicy chicken fry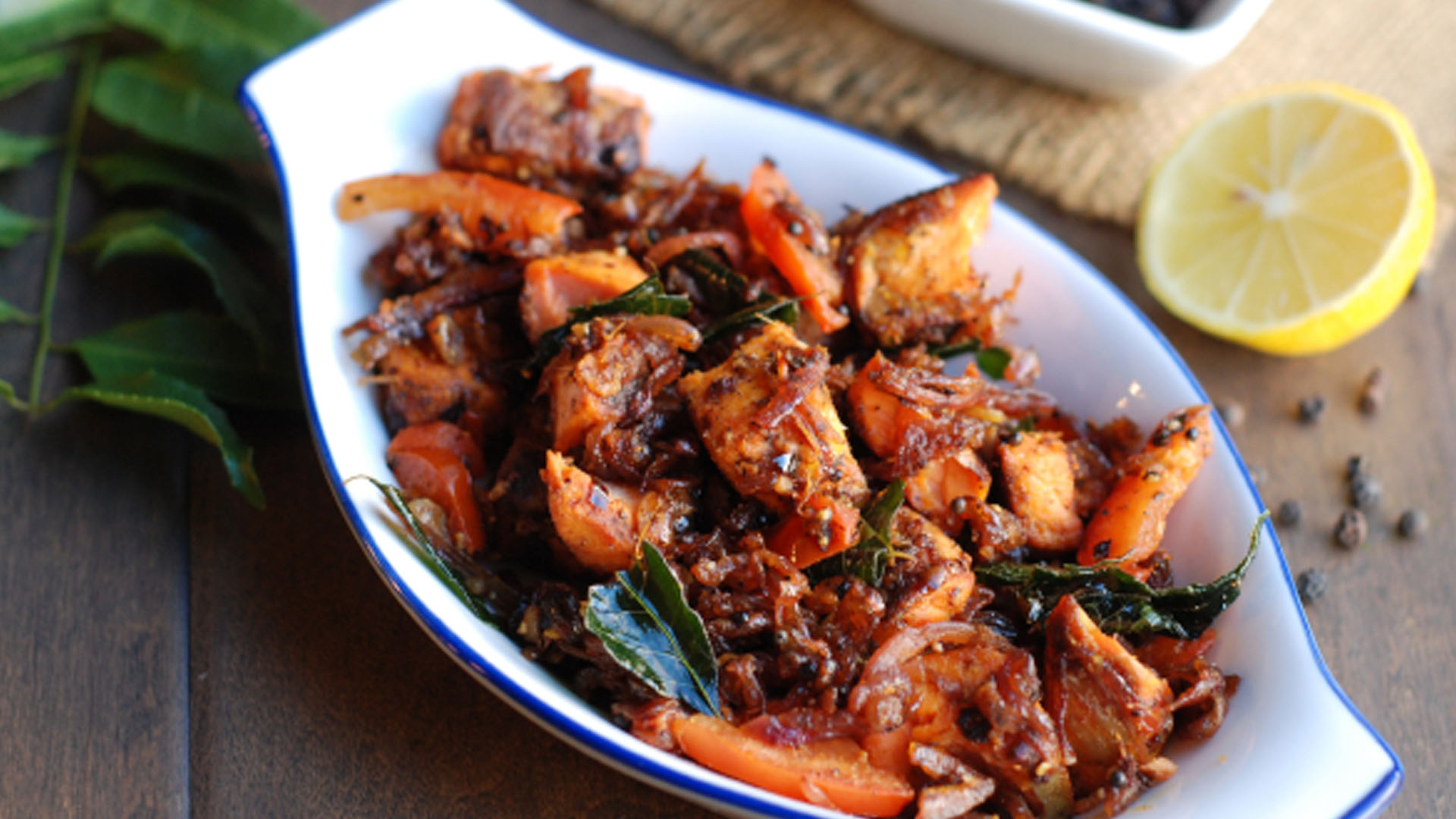 This dish is served with Roti, Kerala Parotha, Appam and Rice. Spicy Chicken Fry is served on Banana Leaves with Onion spices, garlic and vinegar. This is the popular street food here. Those who eat it believes that the chicken will rarely have eaten before.
Idiapam with curry
In Kerala it is also known as Noolappam. Idiappam is prepared from rice flour, salt, water and saavai which is very different in seeing. You can eat it with different types of curry but the best is to eat with the egg curry.