Eat simple or with Rabri, the taste of this Jalebi lasts for long
Is this Jalebi or Jaleba? The moment you come here you ask for the same Their size is so big. Just one jalebi is enough to keep the aroma of the sugar syrup and indigenous ghee till it retains its taste till long. Whether you eat simple or with Rabdi, this taste will be remembered for a long time. A simple jalebi, kept in double, weighs about 100 grams, which is worth Rs 50, while the cost with Rabdi is Rs 75.
This jalebi shop in Old Delhi, aptly named, 'Old Famous Jalebi Wala', has been around since 1884; having been in operation for the past four generations of the family now. This Chandni Chowk-based shop is enormously famous for the piping hot, thick and juicy, freshly made jalebis that they offer. Their USP is that they use desi khandsari sugar for making the syrup instead of regular sugar, and the jalebis are prepared using desi ghee, cooked over coal-fire. 
The jalebi shop was established by Late Sh. Lala Nem Chand Jain in the year 1884. He was a native of Agra's Hari Ki Garhi village. He migrated to Delhi with just INR 2 in his pocket that he got as a dowry in his marriage and opened a shop with that money. He experimented with many recipes before finally making and selling the jalebis that have such a fan following now. It is his secret recipe that is followed till date.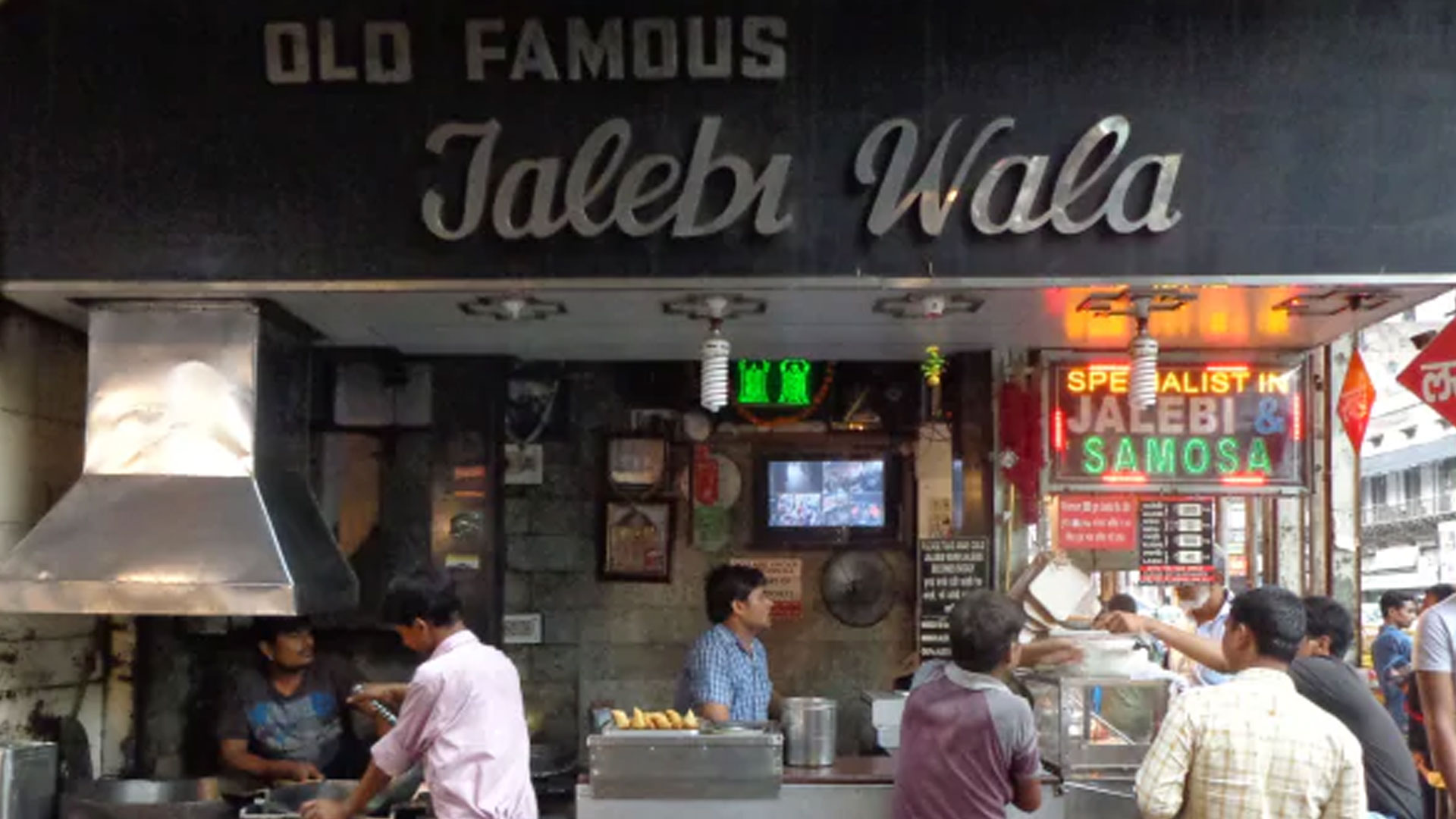 These jalebis are also famous in countries like U.S.A., U.K., Australia, Canada, Germany, and Pakistan. Over the years they have also served various prominent personalities like Atal Bihari Vajpayee, Raj Kapoor, Sanjay Gandhi, and Chaudhary Charan Singh, to name a few.
Today, if you just take the name of this shop in among food lovers in the city, it'll be enough to make them crave for the jalebis. This shop isn't famous just because it is very old but because of the fact that they serve some really delicious jalebis. This shop is a must try for those with a sweet tooth!
Where: Shop No. 1795, Dariba Kalan Road, Dariba Corner, Opposite to Central Baptist Church, Chandni Chowk, New Delhi
Timings: 8 AM to 10 PM
Cost: INR 500 per kg