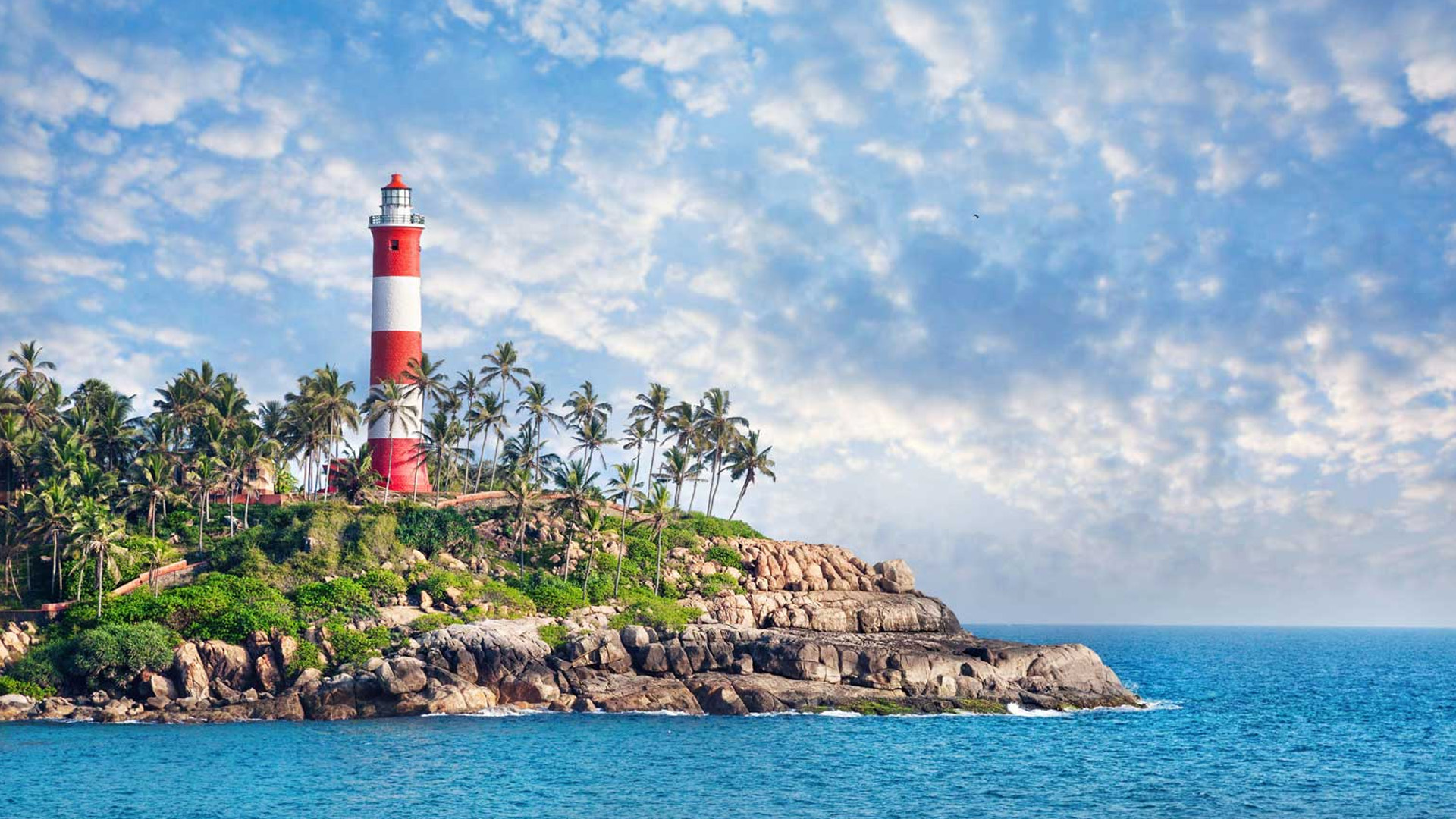 Kovalam – A scenic beach destination
Kovalam is located beautifully on one side of the Arabian Sea and big rocks on the other side. Kovalam might be a bustling beach destination, but it is still a pleasant detour from the beautiful but crowded towns in God's own country, such as Munnar and Alleppey. Besides breathtaking natural beauty, there are plenty of things to do in Kovalam that don't tire you. 
Located about 15 kilometers from Thiruvananthapuram, Kovalam Beach, is said to be the most beautiful beach in the country. The incredible coastline here makes it different from other beaches and that is why the buses and other vehicles start plying towards Kovalam from the bus station in after noon. On one side of this magnificent beach is the Arabian Sea and big rocks on the other side. A rush of tourists enjoy the setting sun by sitting over these rocks. Kovalam is famous among tourists all over the world due to it's clean beaches, golden sands, quaint shaped beaches and lighthouses.
Kovalam is a brighting name on the tourist map of the world. The beach here is divided into two different beaches. The first is known as 'Eve Coast' and the second is called 'Lighthouse Coast'. A local fishermen colony is also in the nearby here where one can be easily familiar with their everyday life even under the pressure of modernity and superabundant tourism. Their colony is getting smaller replacing big hotels but even then, all their local art and folklore can be known.
Enjoy these things at the beach
Unlike facilities of sunbath, swimming and herbal body toning massage which are mostly available on other beaches also, but here, you can enjoy the special cultural program also at Kovalam Beach. Movement starts on the beach with the rising sun which is accelerated by the late evening . 
Accommodation facilities : Starting from five-star hotels to budget hotels, are available, for tourists on Kovalam Beach where you can enjoy your favorite dishes from Continental to South Indian.
The nearest railway station – Thiruvananthapuram Central from where the distance of the beach is just 16 km.
The nearest airport is Trivandrum International Airport just at a distance of 10 km from the beach.