Ever been to Khirasara? The Rich heritage and culture of Kathiawar
One might have experienced the Palaces and beauty of Rajasthan but Gujarat too has the wonders when it comes to Palaces!!
We often land up to some common places in Gujarat as we think we don't have many options. Well, just 3 and a half hour away from Ahmedabad, 'Heritage Khirasara' is located.
The palace is strategically located atop a hill, providing a mesmerizing 360-degree view of the breathtaking ambience at different times of the day.
A palace changed to hotel fo stay with all modern amenities, Beautiful landscaping, nice rooms and awesome food at the restaurant, one thing which I felt odd was 33 steps to climb from parking to reach the hotel, A good hotel to stay in nature just 25 km from Rajkot city.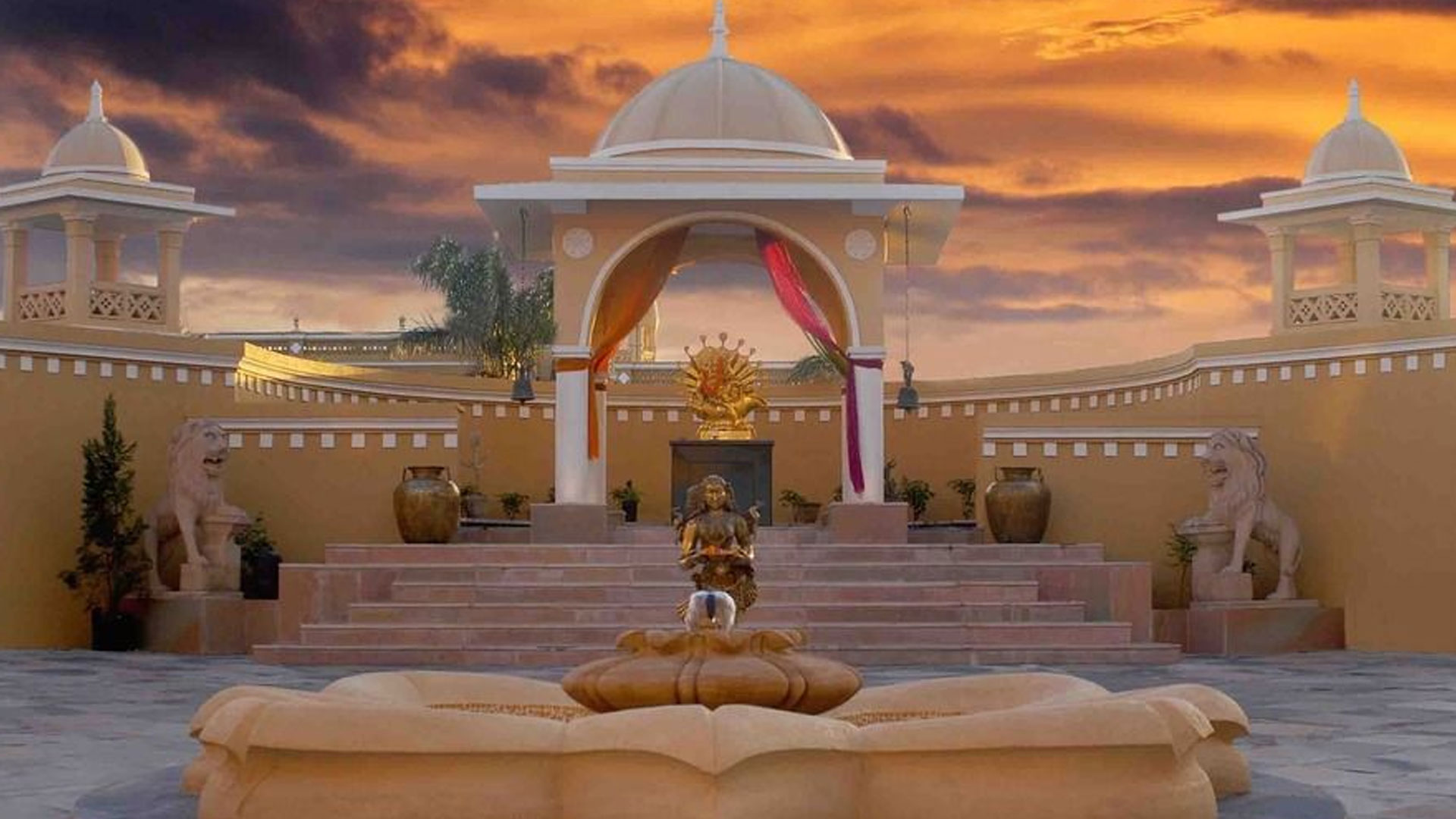 The word Kathiawar must have given you a hint of the location. It's in Rajkot. Our eyes pop out of our head when we see such a place in Gujarat. Do we honestly think that why don't we explore more and more such places?
Situated 14kms away from bustling city of Rajkot, you will experience serenity, peace and a clean fresh breeze whilst surrounded by a rich heritage history & royal comfort.
If you want to have fun with your family for a day or two, plan your destination wedding, or any other function then this the place for you. Add Heritage Khirasara Palace on the top of your list for such occasions.
It's simply a splendid feeling with a Royal touch. Their coffee shop 'Wind n Waves' is open for 24hrs. And who wouldn't want to jump into a swimming pool if it is located in the middle of a royal structure?
About the stay, the rooms would indeed give you a royal feeling.
The suits are named after the Maharaja's names, so you'll also feel like a King/Queen. Let your dreams come true of being a Maharaja or Maharani by visiting this magnificent Palace.
Contact:
Reservations@khirasarapalace.in
Ph: 9913077077
+91 2827 288444
+91 2827 288445
Address: Kalawad road, Nr. Metoda GIDC, Khirasara(Ranmalji), Rajkot