Delhi's First Modern Building: Legislative Assembly; Here's Everything You Need To Know
On the right side of the Alipore Road to the Delhi University campus, the white building of the Delhi Assembly is clearly visible. This building is called Old Secretariat. The British Government shifted the country's capital from Kolkata to Delhi in 1911, and built the the first building of Assembly.The Delhi Legislative Assembly (Old Secretariat) building, also known as Vidhan Sabha, was built in 1912 and designed by E. Montague.
When it comes to the modern buildings of Delhi, Edwin Lutyens, A. Herbert Baker, Robert Tor Russell and Walter George are some of the designers name comes into the mind. Similarly, there is a Delhi Assembly building, whose designer was E. Montague Thomas.
About Designer
While designing this building, Thomas earmarked around 10 acres of land for a garden in front of the assembly hall. The building was built on the land of Chandrawal village, the people of this village were shifted near Kirori Mal College. The building was completed one year later in 1912. However, there is not a single image of the designer. Seth Fateh Chand, a resident of Sindh (now Pakistan), was its contractor. He can be considered the Delhi's first Sindhi. He further contracted for some government buildings. Later he settled in Haridwar.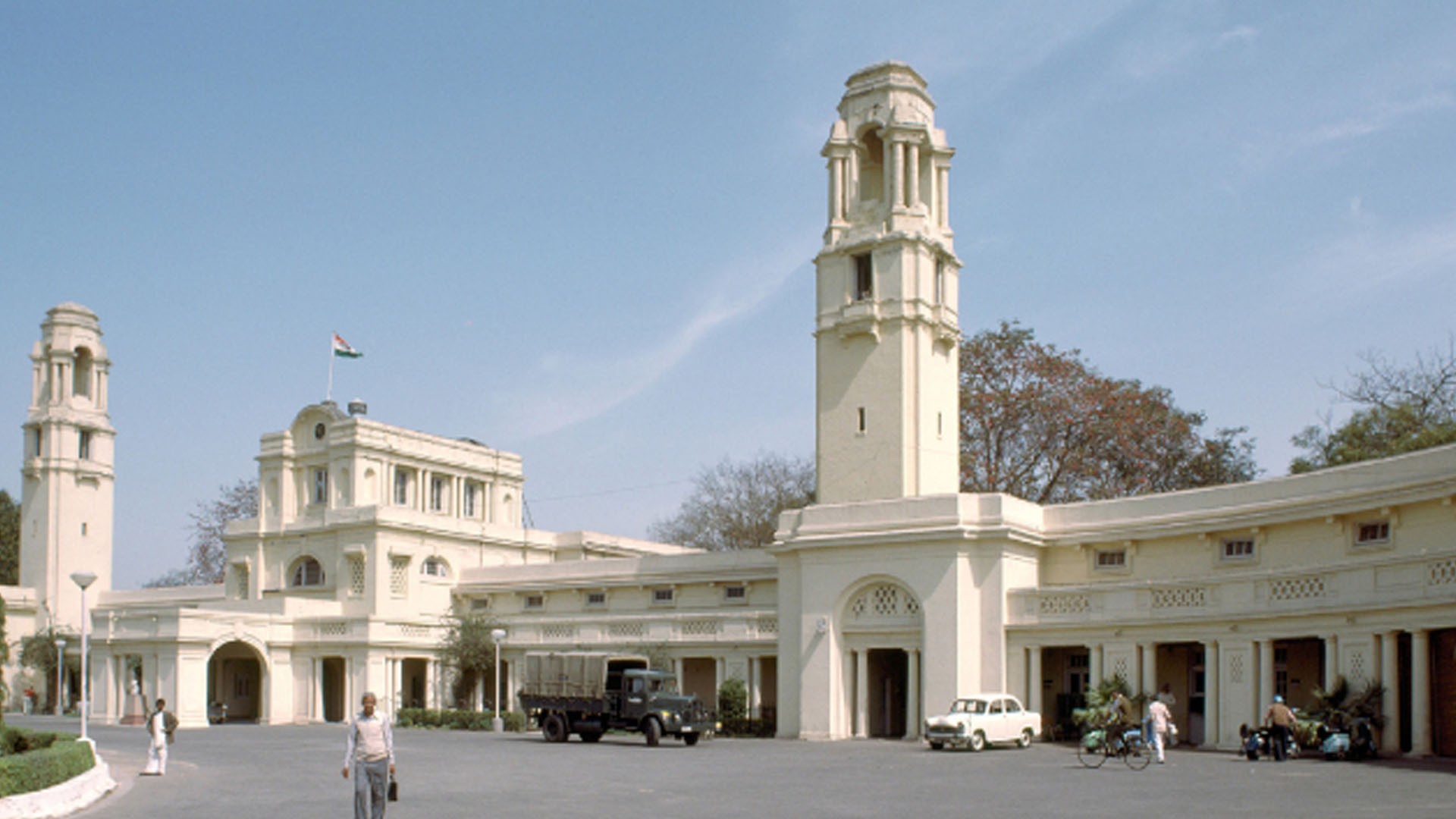 The old secretariat played the secretariat of government for a decade. The first convocation of Delhi University was held on 26 March 1923. Even after independence, there were some government offices in for sometime here. The first Delhi Legislative Assembly was constituted in 1952, which was dissolved in 1956. The Legislative Assembly was re-established in the year 1993. Here idols of Mahatma Gandhi, Madan Mohan Malviya and Sardar Patel are there. Some time ago, Delhi's first Chief Minister Brahmaprakash and the statue of Bhagat Singh is also here.
This building is also attached to the Jallianwala Bagh massacre somewhere. Jallianwala Bagh incident that took place on 13th April 1919 when troops of the British Indian Army under the command of Acting Brigadier-General Reginald Dyer fired rifles into a crowd of unarmed Indian civilians who had gathered in Jallianwala Bagh, Amritsar, Punjab. This bill was passed by the Central Legislature Council on 17 March 1919, the old Secretariat, now known as Delhi Legislative Assembly. With the passage of the bill, the white government got the right to impose a ban on anyone in the pretext of maintaining inner peace in the country. Mahatma Gandhi himself came here to listen to the debate on this act.