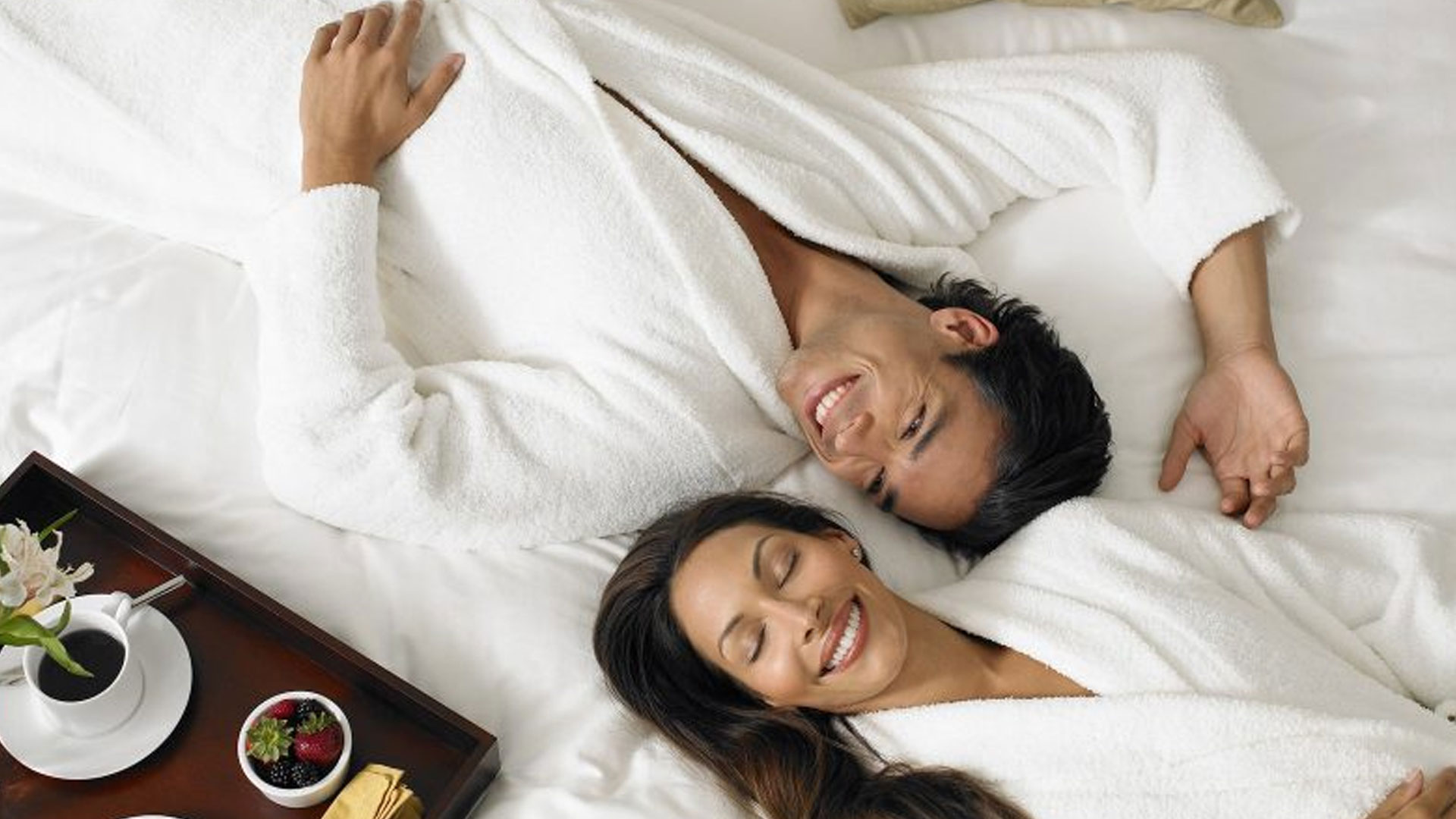 Couple friendly hotels in Ahmedabad
The word 'Couple' has much meaning like 1. Two or many things that are similar or two or few people who are in some way connected 2. Two people who are married, 3. Two people are together for a particular purpose and the third one according to me is a boy and girl who believes that they are boyfriend-girlfriend or in a sexual relationship
.
Earlier in Indian culture don't allow them to stay together and even they don't have any places to spent time together but now the time and scenario are changed, today couples have many gardens, tourist places where they can hang out. But beyond this now couples have facilities to stay or spent one night together aaahhh not in that way you think, it can be for couples who go out for holidays, tour to different places.
Couple hotels in Ahmedabad:
Well, there are many hotels according to the budget. Well, but let's considered by the way of cheap as couples might not have too much money to spend more.
Hotel New Esquire

This is modernised hotel in today's world, just 8 km from Sardar Vallabh Bhai Patel Airport, 2.5km from Ahmedabad Junction, and 3.5 km from Central bus stand (Geeta Mandir Bus Stop). Along with hotels facilities, this hotel is also nearest to tourist places like Hutheesing Haveli, Sidi Saiyad Masjid, Sabarmati Ashram, Riverfront, and Kankaria Lake.
Facilities like wifi, parking, 24hr security laundry service, doctor on call, front desk and many other small things can be provided by this hotel on request.
Hotel Radhe Inn

It is one of the cheapest hotels but it is located a bit far from the city area. No doubt that having 'One-star hotel' provides guests with excellent services or accommodation.
Located near GIDC Vatva, Lalgebi Circle, SP Ring Road, Hathijan, and 11 km from Ahmedabad Junction. Maninagar is the nearest railway station.
Amenities like doctor on call, parking, wifi, hot/cold water, laundry service, daily housekeeping, lift, 24 hrs reception desk.
Hotel Prince Palace

Most common and available at affordable price, Prince Palace is situated opposite Highway No.8 starting point. You can say it that it is a bit middle of the city as 6 km from Ahmedabad Junction and 6.5 km from Geeta Mandir Central Bus stand.
Places like Kankaria Lake, Jumma Masjid, Mughal Bibis Tomb are a major attraction.
Facilities like Wi-Fi, parking, 24hr reception, laundry, no smoking area, and any other facilities.
Hotel Alba

Budget hotel situated just 1 km away from Ahmedabad Railway station. Hotel having normal basic facilities like doctor on call, front desk, daily housekeeping, hot/cold water, room services, parking and many others.
Some of the tourist places are nearest to the hotel are Kankaria Lake, Lal Darwaja (local popular market), Sabarmati Riverfront and Sabarmati Ashram.
OYO 17252 Hotel Everest

Not to worry when you are heading into the OYO rooms as they are good at providing everything as possible. Hotel Everest is located in Sarkhej-Bavla Road, Changodar.
Facilities offered by this hotel: parking, Wi-Fi, daily housekeeping, veg breakfast (complimentary), room service, 24hr front desk, security, laundry services and many others.
Above are the cheapest hotels around the Ahmedabad, but all you need to have an ID card (proof provided by the government) the most important document if one needs to have a couple friendly rooms.